Located by the riverside of Okhla Bird Sanctuary, there are many student accommodations that are luxurious and at the same time economical to the pocket. Okhla Bird Sanctuary is in Noida, which has been ranked as the Best City and by and large has topped the list of preferences. Home to prestigious universities like Amity University, Noida International University, and Galgotias University, Noida has succeeded in becoming a student hub also catering to student accommodations known as purpose-built student accommodation (PBSA). With the advent of the same, new style PG accommodation in Noida is offered for you on a budget.
Living Siving
Located close to Sector 59 metro station, Living Siving is within close proximity to many prestigious colleges like the Indian Institute of Telecom Technology, Radiant Academy, Ram Kaur Inter College, etc. The nearest Sector 59 metro station is just an 8-minutes' drive by car. During the weekends, take the metro and explore the city of Delhi and Gurugram with your friends. The property includes a host of onsite features as well — from gym and laundry to games room, study space and more. The rooms are furnished to the highest of standards, ensuring a comfortable, on-budget, and stress-free duration of stay.
HelloWorld Pepper
An ideal student accommodation for girls, Hello World Pepper leaves no exception when it comes to ideal university living on a budget. Both Jaypee Institute of Information Technology and Amity University take around 30-minutes to reach by public transport. Wave City Center Noida metro station is a 15-minutes' walk away, so you can travel around the city with ease. The rooms in this PG accommodation in Noida are furnished to the highest of standards, keeping in mind the comfort of the students. The kitchen is equipped with a refrigerator, so you can keep your fruits and vegetables fresh for longer.
EH-Noida
Located in the heart of the planned city of Noida in sector 126, This is a boys-only residence close to Amity University which is hardly a 6-minutes walk away, so you don't have to worry about early morning lectures. What sets it apart from other off-campus accommodations is its easy accessibility to cabs and food order services. `For the students' comfort, the rooms are equipped with comfortable beds and air conditioners. The onsite amenities include a laundry facility, so you don't have to worry about your pile of dirty laundry. With such facilities, it is hard to not call these ideal student accommodations on a budget.
You will, therefore, be fortunate enough to be facilitated with second homes of your dreams quite affordable and community-friendly. There are worldwide partners for student housing who are into providing all needed support to book student accommodations Noida that are not very heavy on your pocket and ensure comfortable living for you in a totally new environment and in a city which is unknown to them.
Other Articles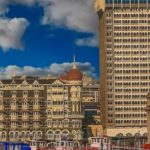 We'd love to hear from you !