Leicester is a beautiful and cosmopolitan city in the East Midlands of England. The city is home to several museums, art galleries, and historic buildings such as Leicester Cathedral and Castle. If you're a sports enthusiast, Leicester has two professional football teams; Leicester City FC, and Leicester Tigers. With two prestigious universities, namely, the University of Leicester and De Montfort University, it is clear why so many students choose to study in Leicester. As the number of international students rises high, there is a heightened demand for off-campus student accommodation near these universities.  Wondering what are the best places to live in Leicester as a student? Here is a list of the top 5 student accommodations in Leicester.
Merlin Heights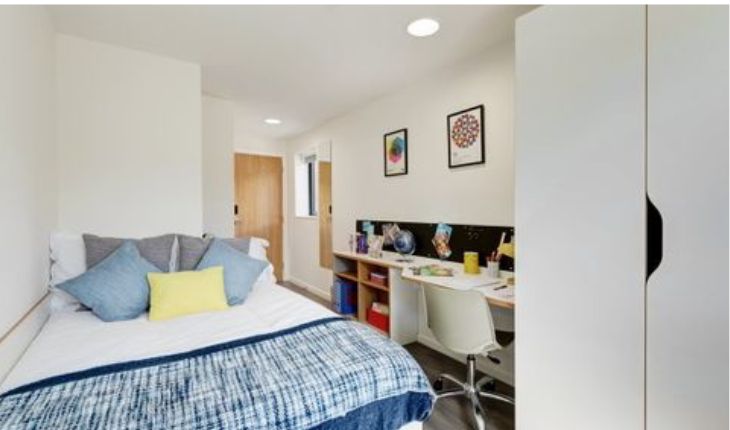 This fully-furnished property is a student's delight with all the facilities and amenities for a comfortable living experience. You will find the rooms pretty spacious, the fully-functional kitchen has modern appliances and there are a lot of common spaces to socialize. Merlin Heights is highly safe as there is CCTV surveillance and secure door entry. Besides, there is ample bike storage. Located only 10 minutes' walk away from De Montfort University, this place is an excellent money-saver since you can save a lot of money on commuting. From a variety of studios starting from £139/week to en-suite rooms as low as £129/week, this property features private bedrooms, Wi-fi, a games room, and fully functional kitchens.   You will find this property well-connected to the transport links. 
Castle Court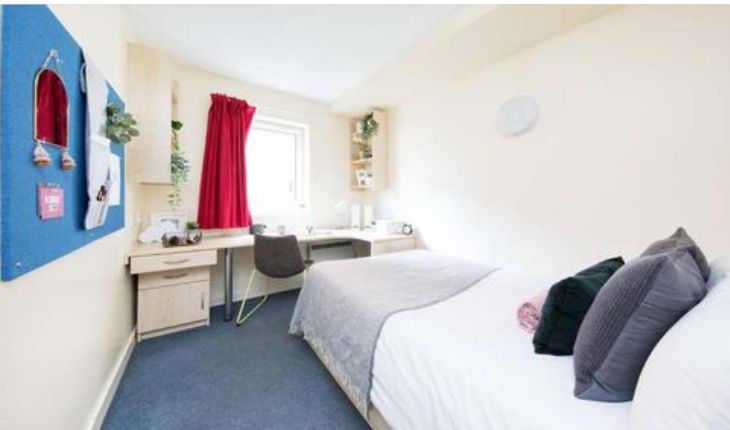 Castle Court is located a stone's throw away from Leicester Railway Station and 5 minutes away from De Montfort University. This luxurious and fully-furnished property is home to over 750 students who find this place comfortable and loaded with a host of amenities. Make your selection from various types of ensuites starting from £129/week while providing private bedrooms, common areas, study room, Wi-Fi, heating, cinema, laundry room, parking facilities, and promoting recycling. Expect heightened security with the presence of CCTV, 24/7 security, a support team, and content insurance. 
The Tannery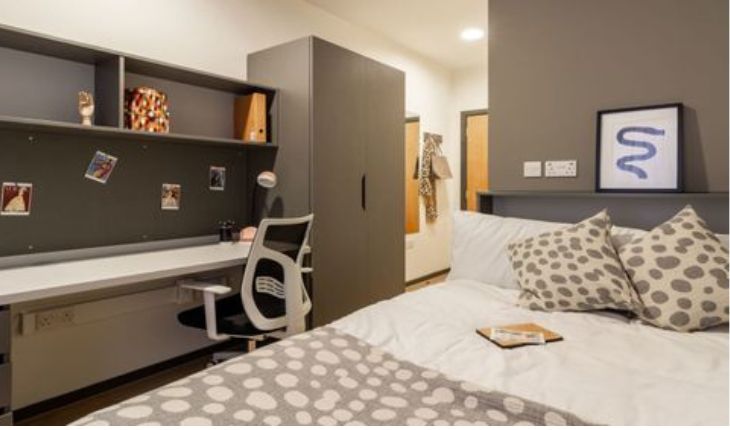 The Tannery is a fully-furnished student accommodation which is located in a quiet residential area about 6 minutes away from De Montfort University. From stylish studios to spacious en-suites, this is a perfect place for fitness freaks as you can pump your muscles at the gym.  The property has a private bedroom, study room, lounge area, outdoor courtyard, CCTV security, and bicycle storage facility.  If privacy is your concern, then opt for these spacious studios starting from £172/week or select en-suite beginning from £147/week.  Another plus point is its proximity to a shopping mall, bus stop, Leicester train station, and city centre.  
Opal Court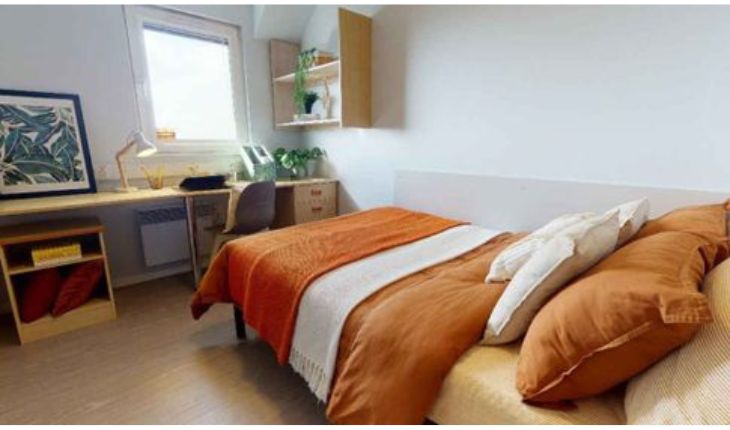 The best part about Opal Court is its location as it is absolutely close to the University of Leicester as well as De Montfort University. The property has a range of studios, ensuites, and shared apartments along with common spaces, a study room, games room, outdoor area, and onsite maintenance facilities. The bedrooms are spacious and have plenty of storage space while the common room has a communal TV so you do not miss your favorite shows.  The weekly rentals at this property begin from £140 which is a great deal for someone who wishes to live close to universities, transport links, restaurants, supermarkets, and several parks. 
The Aspen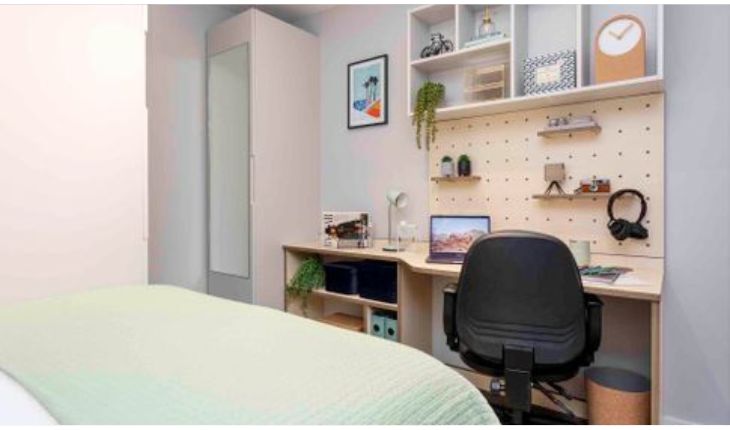 The retro and rustic vibes of The Aspen attract the students to this luxurious and fully-furnished property.  Spacious, stunning, and stylishly furnished, The Aspen is located near both the prestigious universities, that is, the University of Leicester as well as De Montfort University. This property has several types of studios and shared apartments with a weekly rental amount starting from £220. Expect some of the best facilities and amenities here including a gym, games room, bicycle storage, TV, common area, communal events, and fully-functional kitchen.
Now that you know about some of the best student accommodations near De Montfort University, Leicester, make sure to book your room in advance to avoid last-minute haste. All the properties mentioned above offer a host of modern amenities and facilities to make your stay comfortable. So, choose wisely and enjoy your time at the student accommodation in Leicester!
Other Articles