Being one of the leading educators in the UK we have met many students who wish to study abroad. It is possible to study courses without IELTS. Yes, you heard right, you can save valuable time and money and still be able to study without IELTS. Many students who wish to study at UK Universities think that IELTS is compulsory. But that is not the case. There are a variety of other ways UK universities are considering admission outside of IELTS. Here is a list of alternatives and most UK universities admit international students apart from IELTS.
Firstly, let's understand what IELTS is and How to Study in the UK without IELTS for Indian students.
What is IELTS?
IELTS stands for International English Language Testing Program. The purpose of the IELTS test is to test a person's English language skills for writing, reading, speaking, and listening. Most universities in English-speaking countries such as the USA, Australia, Canada & New Zealand require IELTS. Most Indian students who are considering studying abroad need to take IELTS.
However, in other countries such as the UK, and Malta many universities welcome international students and offer admission without IELTS to Universities. To qualify to study in the UK without IELTS you need to meet the English language requirements set by the universities.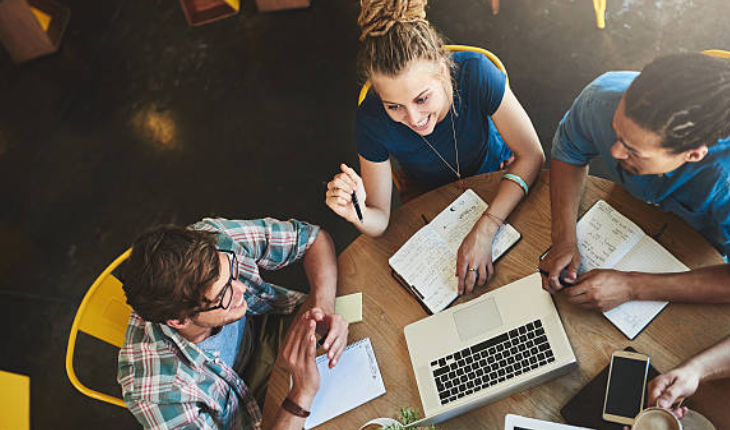 Qualifications Requirements to Study in the UK without IELTS
Moreover there are many options for IELTS depending on the country student from where you come from. To be admitted to Universities without IELTS, students need to prove their basic English language skills by fulfilling any of the conditions below.
Depending on the Class XII English Scores
Most Universities offer admission to the UK without IELTS for Indian students according to their XII English Language school. In some cases, Universities may require IELTS depending on a Board student who has studied his or her HSC.

IELTS requirements vary from University to University. Applicants from an English-speaking country, do not need IELTS.

If the IELTS score requirement is 6.5 the total band is less than 5.5 for a student who needs to have 70 or more in their English high school language.

If the IELTS score requirement is 6.5 then no band less than 6.0 students need to be 80 & Up in English High School English.

Some Universities only offer IELTS exemptions for students from CBSE / ICSE boards.
If Your Pre-Education Is In English
Most Importantly some Universities in the UK allow international students to study in the UK without IELTS their previous education was done at an English Medium School. To prove English proficiency, you need to obtain a Medium of Instruction (MOI) certificate from a previous educational institution. It should mean that you have studied your education in the English Medium.
Doing a pre-sessional English Course:
Moreover, for students with IELTS elementary schools, UK Universities offer pre-school courses. Depending on their IELTS Score student need to attend an English course for 6 to 12 weeks. After successfully completing the program, students will progress to their degrees.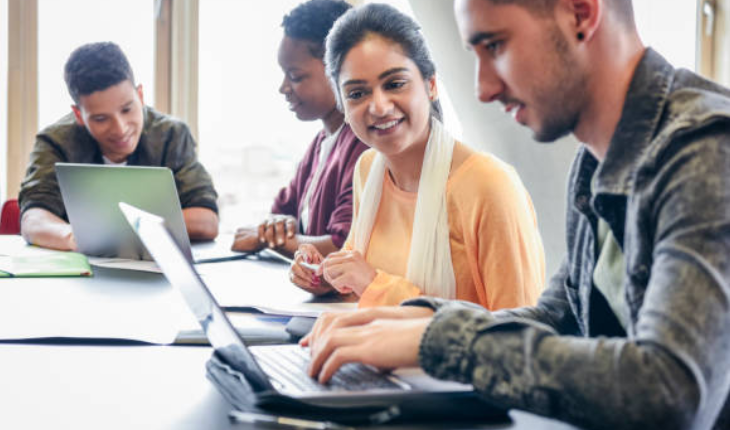 Top UK universities without IELTS
There are approximately 100+ UK Universities that offer permission to study abroad in the UK without IELTS, but applicants need to prove their language skills. Here is a list of some of the top UK universities selected by Indian students mentioned below.
Position of 2021 University
University of Bristol – 11

University of Strathclyde – 15

York University – 16

Dundee University – 19

University of Birmingham – 21

Coventry University – 26

University of Northumbria – 27

Stirling University – 28

Royal Holloway University – 32

University of Nottingham Trent – 38

Kingston University – 40

Oxford Brookes University – 43

Queen's University Belfast – 46

University of Surrey – 54

Staffordshire University – 55

University of Liverpool – 59

Huddersfield University – 64

Portsmouth University – 66

Glasgow Caledonian University – 77

Liverpool Hope University – 84
Source of University Position: The Guardian
Learning Requirements in the UK
Admission requirements
Successfully complete a High School or Undergraduate degree from the UK or overseas equivalent to a UK degree in an appropriate discipline of at least 55% and above. English language skills, equivalent to CLB B2 level or higher.
Documents required
SSC marker sheet.

HSC Marks Sheet.

Graduation marks of semester qualifications, Temporary Certificate, and memorandum of combined marks (Not required for UG applicants).

Real Degree if more than 2 years from last bachelor's (Not required for UG applicants).

IELTS Score Card / Medium of Instructions according to Senior Certificate schools in English.

Passport.

Letter of Recommendation-2 (Date must be typed and can be handwritten and not more than one month at the time of application).

Restart.

Statement of Intent.

Experience Books (If Available)

Letter of Giving

Workbook Currently

Payment slips for the last 3 months
UK Well-Known Universities for Indian Students
Birmingham City University

Portsmouth University

University of Greenwich

Sunderland University

Swansea University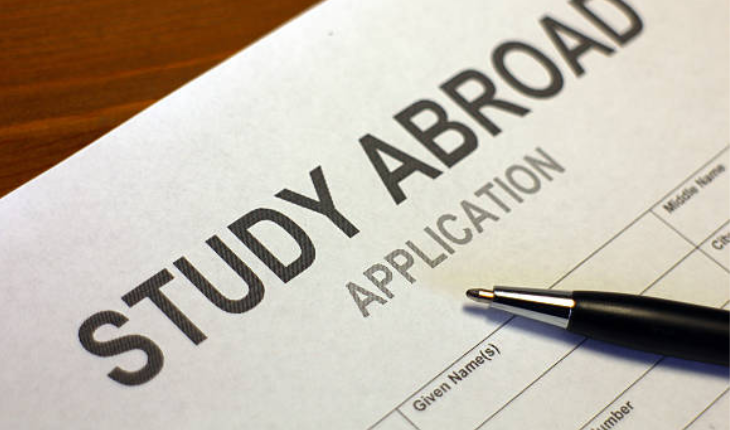 UK Student Visa process without IELTS.
Once you have received the letter of acceptance from the University of the UK, you need to start applying for a UK study visa on the Home Office website.
At the time of application, you need to make sure that you are applying for the right type of visa, that is, a student visa.

When you complete the application and pay the Immigration Health Surcharge (IHS) you need to pay a visa application fee.

Applicants are required to book an appointment at the nearest VFS to provide Biometrics and to submit the required application and documentation.

Moreover depending on the type of service used at the time of application it will take 2 to 15 working days to get a visa decision.

For standard Visa applications, the processing time is 15 business days.

Important Requests 5 Working Days.

Most Important Requests 1 or 2 days.
UK Student Visa Requirements Without IELTS.
Educational Texts

Passport.

Experience Books (If Available): Program Book, Current Activity Book, payslips for the last 3 months.

ATAS Certificate (if applicable)

CAS Letter.

Accepted Financial Documents: Bank Balance Certificate and Bank Statement for the Last 3 Months, Loan Approval Letter from the Bank, Fixed Deposit Certificates if applicable.

Clinical medical certificate approved by UKVI.

Birth certificate.

Affidavit of Support from Parents if funds are kept in the parent's account.
List of UK Universities selected outside of IELTS
London Southbank University
London South Bank University is a Public University based in London, England, founded in 1982. It is located near the southern bank of the Thames and that is why it is called London Southbank University. Firstly, LSBU offers more than 140 Bachelor's Degrees and 53 full-time Master's degrees or part-time courses in more than 33 disciplines. Moreover, London South Bank University was awarded the University of Business of the Year at the 2016 Times Higher Education Awards.
Robert Gordon University, located in Aberdeen, Scotland, is a Community-University and was awarded the University position in 1992, and its history dates back to 1881. RGU offers 87 Undergraduate and 86 Post-graduate programs and has 11 departments offering a variety of programs. Times Higher Education has named Robert Gordon University's Aberdeen Business School as the 2020 Business School. Many university programs are ranked 1st in Scotland.
Sheffield Hallam University is one of the leading public research universities in the UK, founded in 1843. SHU offers 128 undergraduate courses and 129 postgraduate courses in more than 38 disciplines. The university was awarded the Guardian Award for student experience with Times Higher Education and Sunday school awards for the 2020 quality teaching year.
Moreover, Studying in the UK without IELTS at Sheffield Hallam University is one of the best options for International Students. Applicants need more than 75% in English during their High School in English. Otherwise, students need to complete Pre-Sessional courses with Distinction.
List of Cities in United Kingdom for Students:
London | Sheffield | Coventry | Manchester | Edinburgh | Birmingham | Leicester | Nottingham | Liverpool | Exeter | Glasgow | Leeds | Cardiff | Aberdeen | Newcastle | Oxford | Reading | York | Bristol | Cambridge | Kingston | Dundee | Plymouth | Gloucester | Hatfield | Stirling | Southampton | Bournemouth | Swansea | Belfast | Brighton | Bath | Wolverhampton | Loughborough | Salford | Warwick | Stockton on Tees | Medway | Cheltenham | Durham | Chester | Derby | Stoke on Trent | Newport | Carlisle | Norwich | Hull | Guildford | Middlesbrough | Bradford | Ipswich | Bolton | Luton | Egham | Canterbury | Bangor | Lancaster | Colchester | Portsmouth | Preston | Sunderland | Lincoln | Wrexham | Huddersfield
Other Articles