The happiest time of the year is upon us with warm sweaters, hot chocolates, and lots of festivities! The world is soaking in a Christmas spirit right now. But if you're out there on your study abroad journey, this Christmas is going to be a whole new experience for you. Filled with presents, traditions, and colorful lit trees, Christmas is celebrated extensively around the world.
So let's dive into some of the best Christmas festivals from around the globe. If you happen to be in any one of these cities, be sure to attend them with your uni friends.
WINTER WONDERLAND – UK
We cannot possibly talk about Christmas festivals without mentioning the UK. Winter Wonderland is Europe's biggest Christmas festival which is attended by over two million people every year. Filled with shopping stalls, festive banners, and delicious holiday treats, the Winter Wonderland takes place in Hyde Park every year. Let the child in you break free as you enjoy the 200-foot-high observation wheel, mind-boggling roller coasters, and circus shows.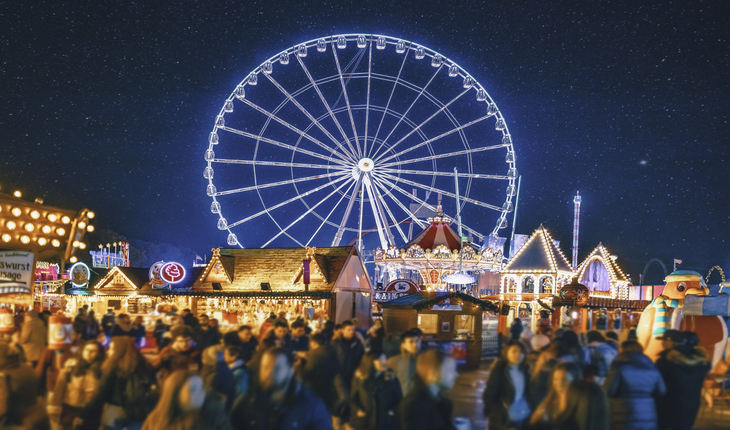 Dates: November – January
Location: Hyde Park, London, UK
12 DAY CHRISTMAS MARKET – IRELAND
Ring in Christmas in Ireland the wild way! The Irish have their own way of welcoming Santa with a lavish 12 Day Christmas market. This extravagant market continues for two whole weeks where you can soak up the festive decorations, have lots of Irish whiskey, and shop till you drop from the many stalls that are set up every year. There is also an interesting tradition of taking a Christmas morning swim in the 40-foot sea water pool. If you are in Dublin this year, make sure you don't miss the market of the year.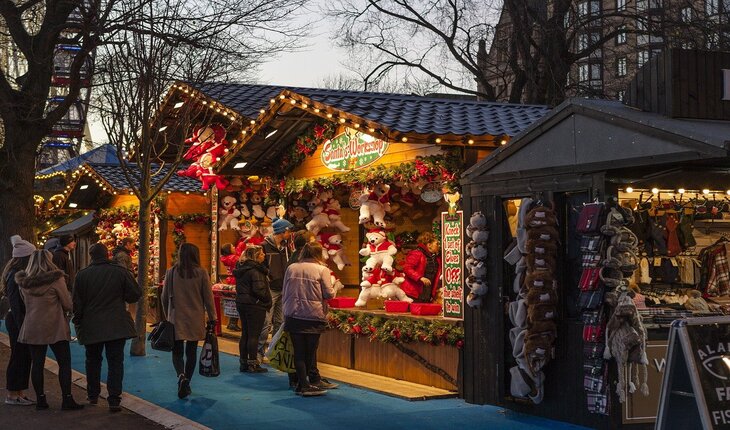 Dates: December – January
Location: Dublin, Ireland
FANTASY IN LIGHTS – USA
The USA has tons of Christmas festivals around this time. But none of them are as spectacular as the Fantasy in Lights, Georgia. For the last 25 years, Pine Mountain in Georgia organises breathtaking Christmas light displays which btw cause minimum pollution. You can enjoy the lights, take a ride on the Jolly Trolly with the narration of Christmas stories, and much more. Also, there is a Christmas Village shop from where you can source holiday trinkets for your friends or take a picture with Santa Claus.
Date: November – January
Location: Callaway Gardens, Pine Mountain, Georgia, USA
You can always connect with fellow peeps on the University Living community page to discuss and plan holiday outings.
SANTA CLAUS VILLAGE – FINLAND
Barge right into the home of Father Christmas at the Santa Claus Village in Finland. This annual festival gives you a real glimpse into the home of Santa Claus accompanied by food, drinks, and Christmas lights. Primary attractions include Santa Claus's post office from where all the presents are dispatched and of course the Northern Lights at Finland's Arctic Garden. If you manage to reach here, don't forget to dress appropriately for the extreme Arctic temperatures.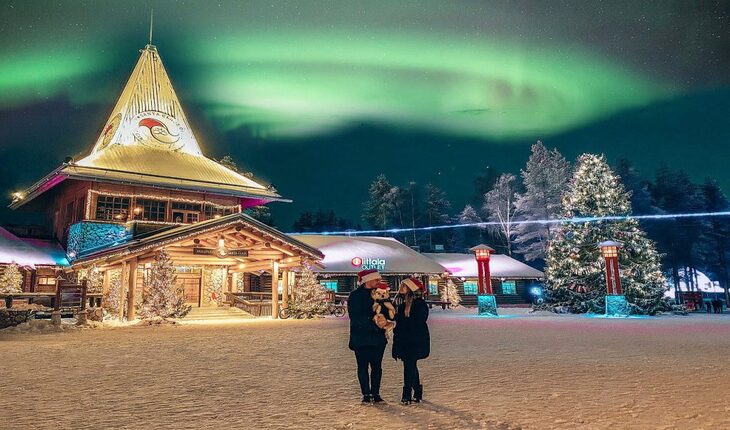 Date: November – December
Location: Rovaniemi, Lapland, Finland
CHRISTMAS FESTIVAL IN STRASBOURG – FRANCE
The Strasbourg Holiday Market may be Europe's oldest Christmas celebration dating back to 1570. Attracting millions of people every year, the Strasbourg Holiday Market is famous for its mulled wine and festive decorations. Enjoy the buzz of the holidays along with the numerous local stalls selling unique French trinkets. There's a big old Christmas tree that can give the Rockefeller Centre a run for its money. If you happen to be in France at this time of the year, you should definitely put the Strasbourg Holiday Market on your list.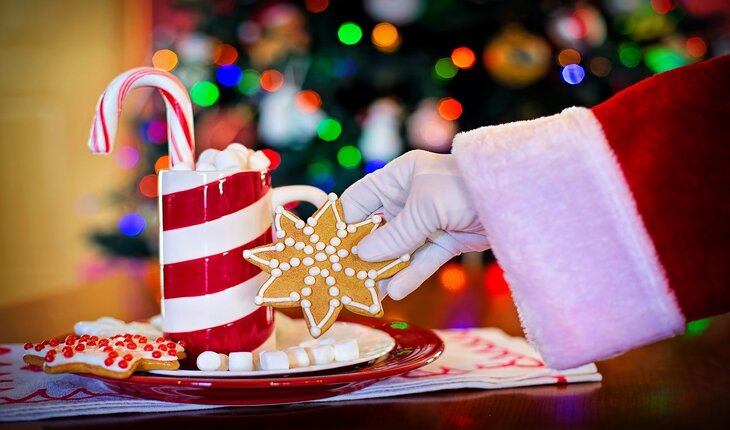 Date: November – December
Location: Grande Ile, Strasbourg, France
BUDAPEST CHRISTMAS FAIR – HUNGARY
East Europe has its own way of ringing the post-popular festival of the year. The Budapest Christmas Fair is one of a kind that you wouldn't want to miss. It is held in Vorosmarty Square in Budapest. The whole square transforms into a Christmas village with wooden cottages, shops selling holiday goodies, and the best of food and beverage. Grab a glass of mulled wine and some holiday cookies as you explore this block with your gang.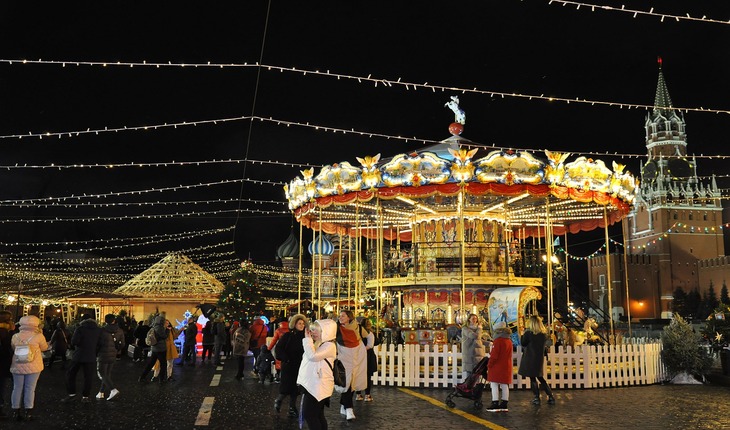 Date: November – December
Location: Vorosmarty Square, Budapest, Hungary
Of course, these are some of the major Christmas festivals. More such holiday fairs and events are organized in every city all over the world. So no matter where you are, there will always be a joyous festival to get you into the Christmas spirit.
Other Articles