Even if you love winters and enjoy drinking hot cocoa while snuggling up under a warm blanket, there's no denying that euphoric sensation you feel when the temperature begins to soften up too and once again, you see buds of flowers and leaves springing out.
Spring has always been connected with the idea of rebirth and rejuvenation. Why not? The harshness of winter is finally over and the signs of life forms begin to appear. People from different cultures around the globe have been celebrating this transition from winter to spring since early civilization. From festivals and parades to water fights and massive bonfires, people have different traditions for welcoming the new season.
Here is a list of spring celebrations around the world for you to take a spring break and experience them in person at least once.
1. Holi – India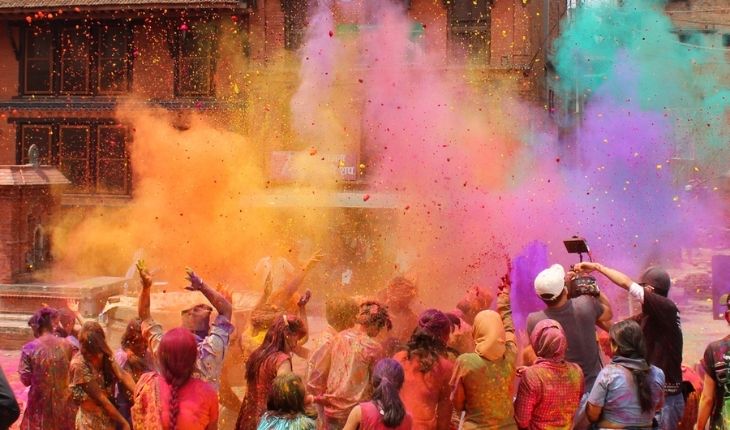 Holi, known as the festival of colours needs no introduction as it is one of the famous spring festivals around the world. It is a Hindu tradition in India and Nepal that commemorates the end of winter's gloomy days. People from all over the world come to India to be a part of this colourful festival. A night before Holi, people light bonfires to celebrate the triumph of good over evil and the following morning, Holi begins. Friends and family come together to put colours on each other's face and splash water in celebration.
2. Songkran – Thailand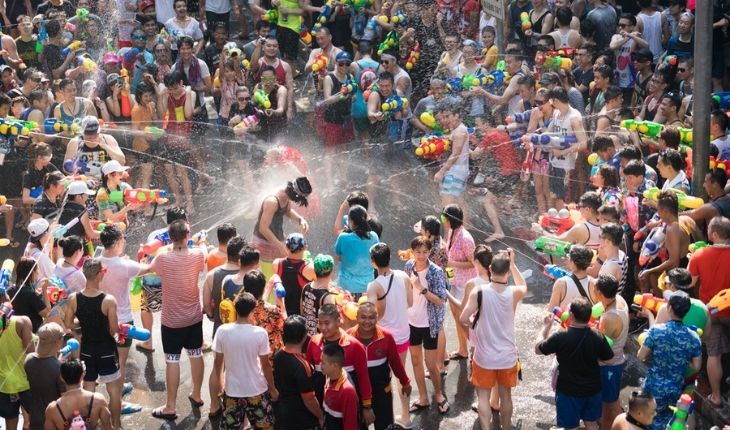 Known as the Water Festival by visitors, Songkran is celebrated in the country as the traditional New Year's Day. It occurs each year in mid-April for three days and can be called a non-messier version of Holi. Over the years, the festival has undergone a radical change with people being part of a massive water fight with water balloons and super soakers. In addition to this, people also serve food to monks and bathe Buddha statues with water, while younger Thais pour scented water over the hands of their elders for luck and prosperity.
3. Cherry Blossom Festival – Japan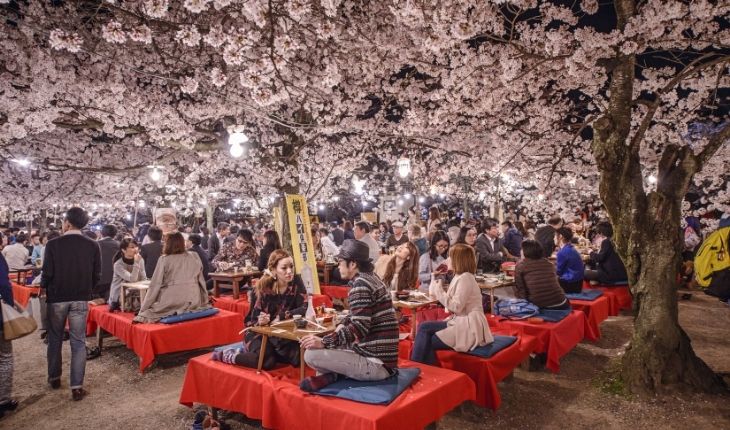 Also known as Hanami, is a Japanese tradition to welcome spring and appreciate the beauty of sakura (the Japanese term for cherry blossoms). Cherry blossoms are considered the flowers of spring and every year during this time the whole of Japan turns into a Barbieland covered with flowers. It is indeed one of the most beautiful sights in the world. To enjoy this, Japanese people head outside with food, drinks, and music to bond and party underneath the sakura tree. At night, the sight becomes more beautiful as the trees are illuminated to continue the festivities in a romantic style called Yozakura.
4. Tulip Festival – Canada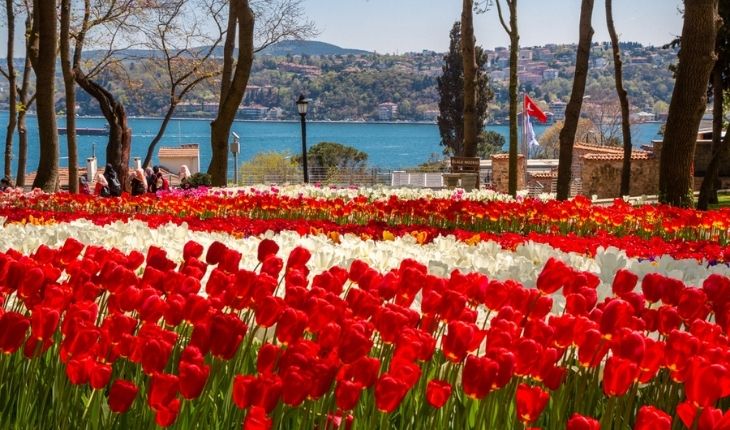 The Canadian Tulip Festival is the Godmother of all Ottawa Festival, dating back to 1945. It is considered the world's largest tulip festival, displaying over 100,000 tulip bulbs, with an attendance of over 650,000 visitors annually. The first Canadian Tulip Festival took place in 1953 which proved popular and became an annual event. Since then, the festival takes place every May for over ten days during which the colourful tulip fields come into bloom and the city celebrates warmer weather. There are live music performances, concerts, guided experience, and fireworks.
5. Semana Santa – Guatemala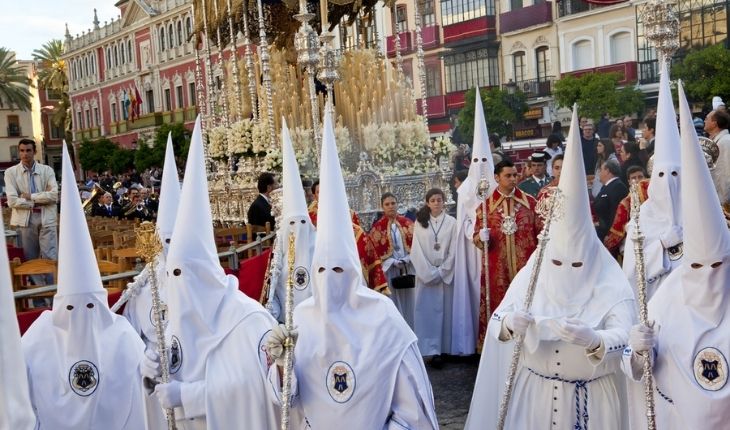 Semana Santa, or Holy Week in English, is a biblically inspired tradition that is celebrated in Guatemala during the last week of Lent before Easter. This festival is even more important than Christmas in Guatemala as it commemorates the crucifixion and resurrection of Christ. There are countless church services and elaborate parades carried out in the streets of Antigua town with ornamental costumes and wooden floats. One of the standout features of these celebrations in Antigua are handmade carpets made with flowers that line the route of the procession.
6. Las Fallas – Spain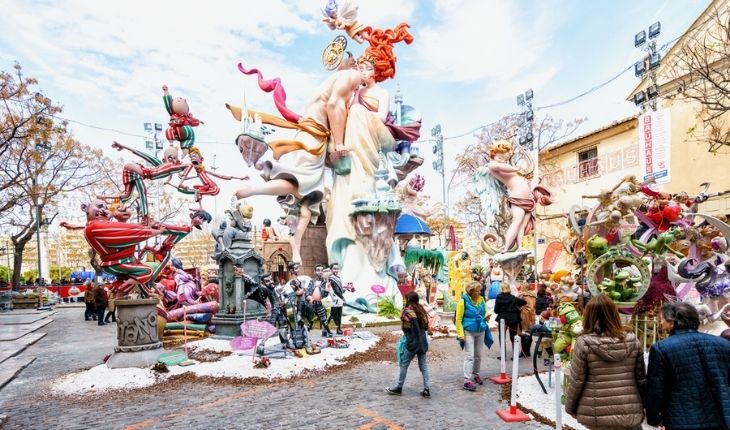 Las Fallas, a traditional celebration honouring St. Joseph in the region of Valencia, Spain. It is one of the unique spring festivals around the world that officially begins on March 1st with a lively firework show( mascletà), which recurs every afternoon through March 19th. It is a week-long festival during which the streets are filled with revelry. Millions of people turn up in the streets to join the parade in traditional costumes and party in the streets until sunrise. On the final day, huge life-like dolls and puppets depicting bawdy, satirical scenes are set alight in the massive bonfire.
7. Cimburijada – Bosnia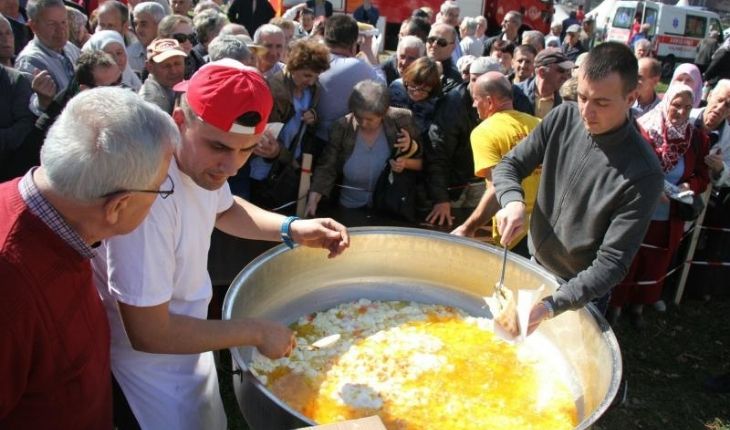 What could possibly be better than enjoying breakfast on one of the first warm days of the year with your friends and family? Cimburijada is something like that only. It is one of the most delicious spring traditions in which residents of the city gather together around giant pots of breakfast food. They break bread—and eggs—together in the city park on the banks of Bosna River to have "free scrambled eggs." That is why this is also known as the "festival of scrambled eggs."
There are numerous other spring festivals around the world but these seven are the most popular ones and worth being part of. The sky is clear, the scenery looks majestic than ever, and everything prepares for summer to arrive.
Other Articles