London has established itself as a destination hub of gastronomic excellence. The city attracts tourists with its traditional English cuisine and vibrant coffee shops.
For that matter, even students love spending their leisure time at cafes in London. So, if you are a student, bored of working on your projects at home, and looking for some cafes, we've got a list of them.
There are many student cafes in London that offer a vibrant ambience. You can work, get good food, reasonable pricing, and free Wi-Fi too!
Let's get on the list we promised you! Here are some of the best cafes to study in London: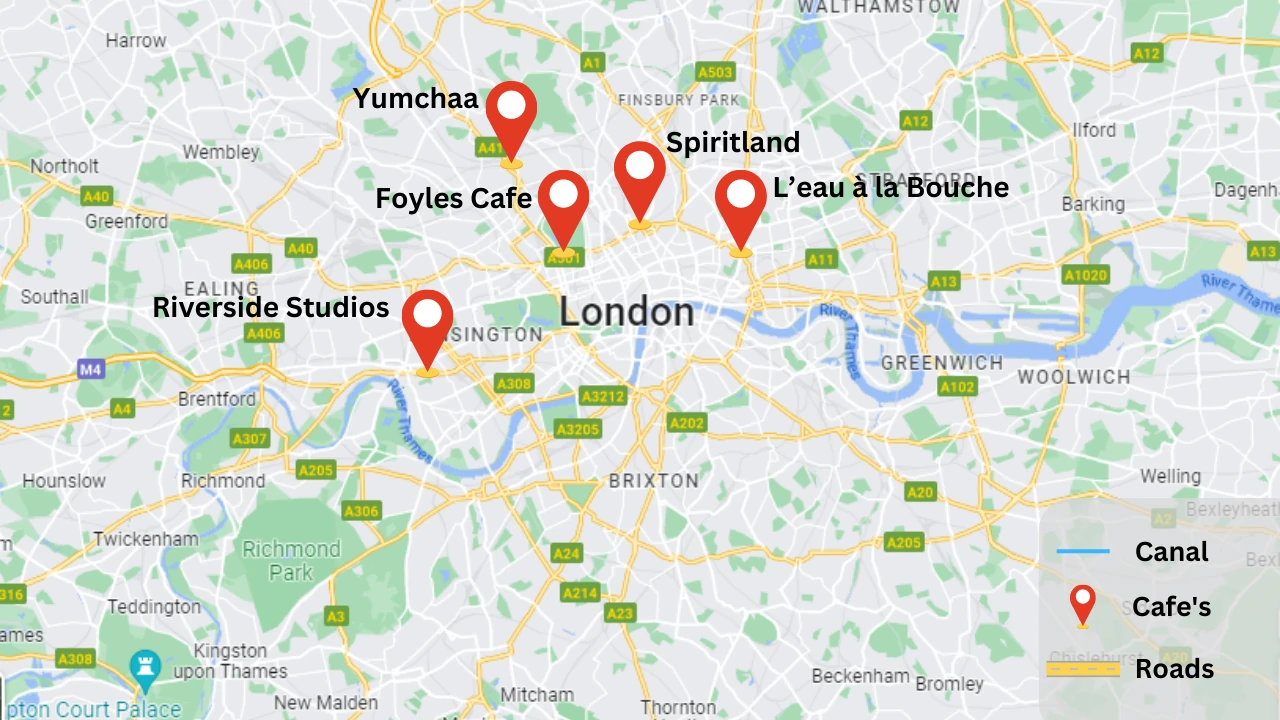 Spiritland
Location: Lewis Cubitt Square, London
It is a modern European bar that serves as a great place to study. There are sockets available at each table; it's distraction-free, has good food, and is cozy. It's an ideal place to study with low background music, but it can get loud in the evenings. If you want to go and do a bit of studying here, the weekend is an excellent time of the week.
Foyles Cafe
Location: Charing Cross, London
Foyles Cafe is the perfect place to stop for coffee, tea, and study . It is a popular spot for students, especially for book lovers! The atmosphere is serene and quiet, and the cafe offers some nice drinks and light bites at a good price. The tables are spacious, and the seating is comfortable, making it ideal for solo or group study.
L'eau à la Bouche
Location: 35-37 Broadway Market
If you fancy something different, this quaint coffee shop offers a classic vibe altogether! You will find many people here with laptops, and pets are welcome too. The place is quiet and has beautiful wooden tables with vases of flowers. The food is well handmade, and every cappuccino tastes as it arrived from Italy!
Riverside Studios

Location: Hammersmith, London
It is a popular hangout spot for students as they host live performances, film screenings, and exhibitions. But it's still a great place for studying, too, with its
natural lighting and serene ambiance. You can get delicious food, free Wi-Fi, and comfortable seating too! The view of the river is amazing, making it the perfect place to get those creative juices running!
Yumchaa
Location: Berwick Street Market, London
This is another hub for students—a well-set tea room in Soho! Interestingly, the cafe welcomes students as its main customers. An ideal studying place for its atmosphere, spacious, and meeting other students. Good atmosphere, great tea, and cakes at affordable prices.
London has many cafes where you can go and study, which is what makes it a great city to study in. Whether you need a quiet space, a natural view, solo study, or even group study, there's plenty! The above ones are few, but keep exploring and let us know more! We will be glad to add more to our list and help students find a place to relax away from universities or rooms. Happy studying!
Other Articles