Porto is a town located in the northwest of Portugal, with a beautiful river called the Douro, which is very famous for its great wine!
Nowadays Porto is the second-largest city in Portugal, and there you can find public and private institutions where you can take your Graduate and Master's Degrees programs. Due to its affordable cost of living, Porto can be considered a great destination for study abroad in Europe.
If you're planning to study in Portugal soon, we'll give you some tips about the Cost of Living in Porto!
1. Cost of accommodation in Porto:
A one-bedroom apartment in the City Centre of Porto can range from 600€ to 900€, while a flat outside of the centre will cost between 450€ to 600€. If you choose to rent a room in the central area of Porto instead, expect to spend between 200€ to 300€.
Although it may seem that living in the city centre will cost you a lot more than on the outside of it, it will help you save money with transportation, since you can walk very easily if your school is near there. Even if you study outside of the city centre, transportation can be a great value for your daily routines – you have a lot of metro and bus stations that can take you anywhere in the city.
Tip for those who are moving to Portugal: properties in this country are always listed as T0, T1, T2, etc. This means T0 is a studio flat, T1 is a 1-bedroom flat, and so on.
2. Your monthly expenses in Porto!
Now that you know the average prices for rent for a room or flat in Porto, we'll make sure you know how much you should expect to pay for your basic utilities such as heating, electricity, gas, water per month.
Considering you'll live in an apartment on your own, your basic utilities may cost you from 79€ to 90€ per month.
Although some rents may include these utilities, it can be a quite negative surprise at the end of the month when you're not expecting it. So, another tip for you: some student accommodations may include all bills, and you can find a lot of student housing options with all-inclusive rent packages.
Know more about it here, and enjoy your student life at its full, and don't worry about the bills!
3. Transportation to move around the city!
If you live and study in the city centre, you can walk and enjoy the old and friendly environment that involves you! But, if you need to dislocate to your school you must probably need to take the metro or a bus.
For unlimited subway, bus, and train rides, you have to buy a card called Andante for 0,60€ and choose a monthly plan. The Andante Municipal gives you access to 3 different Zones (Porto is divided into different areas) for 30€ a month. If you're a student under 23, you have a discount, and that same plan will cost you 22,50€ a month. If you want access to all of the Zones in Porto, choose the Andante Metropolitano, which will cost you 40€ a month, or 30€ if you're a student under 23. A single ride can cost between 1,20€ to 2€, depending on the zone you're going to and the kind of transportation you're taking.
Don't worry if you want to take something more comfortable sometimes: Uber, Bolt, Cabify, and taxis are always around you in Porto. You can take any of it anytime, anywhere!
4. "Monthly kit to survive abroad" or Your Monthly Groceries!
Of course, it can depend on your priorities, preferences, and your eating habits, but in Porto, you can save a lot of money when you're buying the right stuff! You can go to all supermarkets in town: Continente, Jumbo, Lidl, Pingo Doce, Mini Preço and Froiz, and all of them have something called "Marca Branca" ("own-label brand") which has almost anything that the other brands have, but for the same quality and flavour you can pay less!
So, you can easily spend around 100€ to 200€ per month on groceries, but it will always depend on your choices and daily habits!
5. Tips about restaurants in Porto? Yes, we have!
Food in Porto has two styles: big and delicious! And we definitely recommend you try the typical dish of the city: Francesinha. But, if you're thinking about having outside meals very often but still want to save money we recommend you to go to some restaurants downtown where you can order "Prato do dia" (meal of the day) which often includes a drink, dessert, main dish and coffee and can go from 5 to 10€.
6. Enjoy the nightlife in Porto!
Going out with friends is a big part of your study abroad experience, isn't it? So, we should tell you that Porto nights are amazing, and we're sure you'll make a lot of great memories there. We recommend you to go to Galerias de Paris, Rua Cândido dos Reis, and some bars near Reitoria do Porto to spend a great time with music, a lot of people and cheap drinks!
To know more about studying abroad in Porto, you can check U.Hub Xior and get to know our amazing student residences, where you can enjoy your experience in Portugal to its fullest!
Guest Blog by UHUB
Other Articles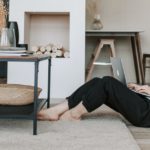 We'd love to hear from you !