Sydney is the capital city of the state of New South Wales. It is a popular student destination and is ranked the fourth-best student city in the QS World Rankings.
According to Go Visa Free, Sydney is ranked as the 4th safest city to live in the world, with a low crime rate.
Sydney is slightly more expensive compared to other cities in Australia.
On average, the estimated cost of living in Sydney for a single person will range between A$2,300 to A$4,200 per month. This may look like an expensive cost of living in Sydney, but prices will vary based on your expenses.
For more personalized information, use our cost of living calculator to estimate your desired area's average cost of living.
Before we list the details of the cost of living in Sydney, let's give you a brief picture of the costs.
| | |
| --- | --- |
| Expense | Cost (Average) |
| Average Tuition Fees | A$30,000 – A$50,000 / Year |
| Accommodation | A$1,350 – A$3,300 / Month |
| Local Transport | A$275 / Month |
Costs of Tuition Fees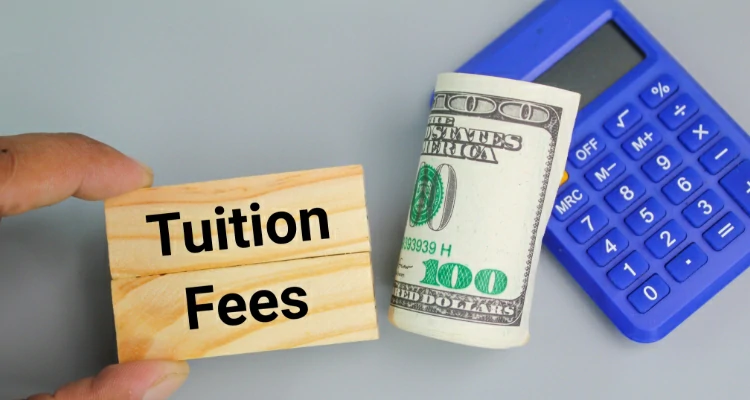 Course and university prices will determine the cost of your tuition fees.
| | |
| --- | --- |
| UndergraduationTuition Fee | Post-Graduation Tuition Fee |
| A$30,000 – A$45,000 / Year | A$35,000 – A$50,000 / Year |
Student Accommodation Costs in Sydney
The location, housing type, and facilities will determine your accommodation cost.
There are three types of accommodation:
1. Student Housing
It is a type of accommodation that provides space for students. They come in single and shared rooms. Usually, they are close to the universities and offer affordable budget-safe rooms.
| | |
| --- | --- |
| Student Housing | Price |
| Ensuite/ Studio | A$1,350 – A$2,200 / Month |
2. Apartments
If you need student accommodation in Sydney, student housing is a good option. It provides en-suites and studio rooms with all-inclusive bills. They are usually situated close to universities.
| | |
| --- | --- |
| Apartment | Price |
| Private | A$2,300 – A$3,300 / Month |
3. University Hall
University Hall means staying on campus. The university is the only body that runs University Hall. Some are close to the campus too. Here, you will need to share a space with other students.
| | |
| --- | --- |
| University Hall | Price |
| Ensuite/ Studio | A$500 – A$1,200 / Month |
[Read Also: Top Student Accommodations in Sydney]
Food
Eating in restaurants in Sydney is expensive. An average meal will cost A$30. Groceries will cost less. For instance, a litre of milk will cost you a dollar, a dozen eggs will cost you A$5, and a kilo of chicken will cost you A$11.
Transportation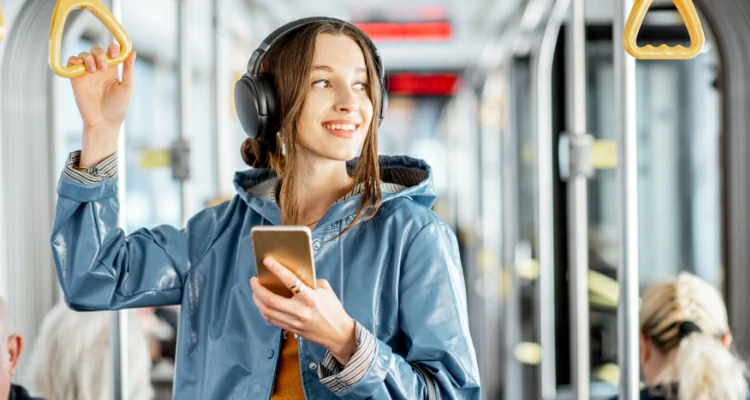 Sydney has a good public transportation system. This includes buses, trains, trams, and ferries. Purchasing an Opal card will give you access to the city's public transportation system. You can avail of a discount only if you receive an approved Australian Government scholarship.
Utility Bills
The cost of your utility bills in Sydney (gas, energy, insurance, etc.) will start from A$200 and above depending upon your usage.
Entertainment
When it comes to having a good time, Sydney has a lot to offer. A movie ticket here would cost you about A$15 per person, and a dinner for two would cost around A$56. If you are going to a downtown club, a drink will cost you A$18.
How to live on a budget in Sydney
Sydney is beautiful and comes with a price. But don't you worry. There are ways that you can live on a budget, and enjoy living in Sydney with the financial burden. Here are a few easy and helpful tips:
Discounts
Avail them at shops and use them.
Look for affordable accommodations
There are many places to find affordable student accommodation in Sydney.
Eat home meals
Live healthily and save money by cooking and eating meals at home.
Transportation
Use buses, trains, walking, or cycling. Find a way to cut travel costs.
Other Articles