English is the predominant language spoken in the UK, but there are also significant minority populations that speak a foreign language or are learning any one or more.  The relationship between language skills and employment has been widely recognized.  It's beneficial for organizations when there is a need to interact with international clients and choose a candidate that has cross-cultural skills, as well as the fortitude to learn another language. With this extra skill, students living in the UK will benefit businesses wanting to stay competitive across the world.
There are several reasons why those living in student accommodation in UK should learn international languages other than native English. First and foremost, learning a new language can be incredibly beneficial for your future career prospects. If you're looking to work in a foreign country or a company with international ties, being bilingual or trilingual will give you a significant advantage over other candidates.
With the UK's impending exit from the European Union, everything is changing. "Brexit" is expected to benefit foreign-language speakers significantly. Many organizations in the UK have already relocated their operational bases outside of the UK and overseas, including many small and medium-sized enterprises.  Besides, several global countries trade with the UK.
Moreover, studying a new language can also help improve your cognitive skills and memory recall. Finally, learning a foreign language can simply be enjoyable and enriching, providing you with a greater understanding and appreciation of other cultures.
Languages you should be learning?
Which languages would best enhance recent graduates' chances of getting employed in the UK in the near future once they leave their student accommodation in the UK and step into the world making their career?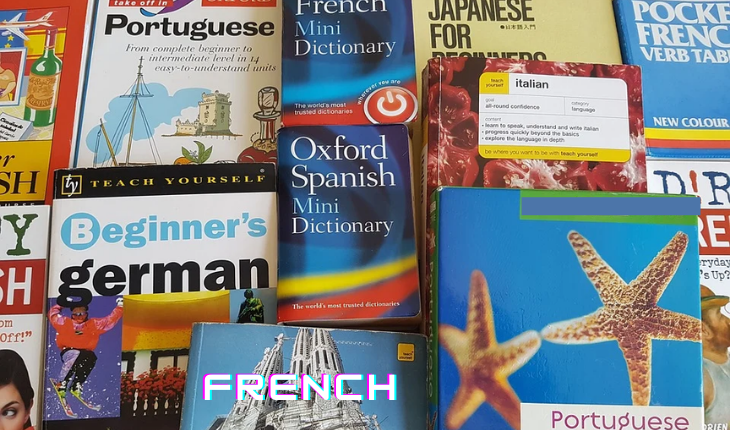 Here we are going to discuss the top 3 languages that the students in the UK must focus on when planning to learn a foreign language during their graduate programs:
Spanish: 
Spain is the UK's leading trading partner apart from the US, China, and Germany. Moreover, according to research, knowing Spanish can increase your chances of getting employed by 34%.   UK businesses are increasingly turning to Spain as a location for expansion.  From the UK to Spain, tourism has long been a thriving business.  The Spanish language is not only spoken in Spain but it is considered the second most widely spoken language across the globe.  It is a native language in almost 9 South American Countries and is spoken by more than 580 million people worldwide. This increases your employment prospects, since you may be able to deal with a wider range of nations.
French:
France is one of the closest neighbors of the UK and has very strong trading relations. As such French is known as the second most widely learned international language after English.  It is also an official language of the United National as well as several other nations. Fluency in French would also be a beneficial skill for individuals interested in making career choices in international relations.
German: 
Germany is an economic powerhouse and the UK's largest trading partner in the EU. As such, there is a high demand for UK graduates who are fluent in German and can help businesses to communicate more effectively with their German counterparts. In addition, many top UK universities offer joint degree programs with German Universities which would be another great option for students looking to study abroad.
These are the top three languages that recent graduates should focus on when planning to learn a foreign language. Apart from these, languages such as Arabic, Mandarin Chinese, Dutch, Russian, Japanese, Italian, and Portuguese are also widely learned languages among students in the UK.  Each of these languages has different dialects and varieties, so students need to be exposed to any of those for a better career profile.
Other Articles