Student Accommodation in Latvia
Perfect Student Housing in Latvia
---
Latvia, the gorgeous Baltic nation can be found tucked up in Northern Europe. When viewing a map, observe Estonia situated at the north of Latvia, with Lithuania southwards, Russia to the east and Belarus to the southeast. The dynamic city of Riga serves not only as the capital of Latvia but is also acclaimed as the country's largest city. Latvia has a pretty long stretch of tranquil coastline against the Baltic Sea. This is a fan favorite when it comes to summer getaways. Latvia has some pretty defined seasons. Expect warm summers and chilly winters. But, hey, don't let the cold scare you away. Winters here are packed with fun sports activities. Think ice hockey and cross-country skiing. Sounds fun, right?
Searching for top-notch Universities in Latvia? Good news for you. Latvia is a treasure chest filled with fantastic higher education institutions. One great choice is the University of Latvia. You'll find this oldest and largest university in the nation nestled in the heart of the capital city, Riga. The array of degree offerings here is vast, stretching from humanities and natural sciences to social sciences. For those more technically minded, Riga Technical University just might be the place for you. It's one of the top tech universities in the entire Baltic region and specializes in subjects like engineering, technology, and natural sciences. Don't forget about the Latvian Academy of Sciences, either. It's the go-to place for scientific research in Latvia, making it a fantastic option for budding researchers.
Studying in Latvia could become a gratifying experience for you as a student. With a wide variety of cities and regions, Latvia caters to diverse preferences and priorities when it comes to student accommodations based on individual needs. On average, a single person might spend around €620- €700 monthly on living expenses. Riga, the capital and the biggest city of Latvia, stands out as a favorite destination among international students. It's especially appealing to those who love a cosmopolitan setting. Right outside of Riga, the charming city of Jelgava can be your perfect fit. It's smaller, more laid back, and is known for its nostalgic ambient. If you are a beach lover and creative at heart, Liepaja is the city for you. Lastly, if you're drawn to scenic beauty, Valmiera, situated in Latvia's Vidzeme region, could be just the place you imagine studying and living in.
Just like many places worldwide, students in Latvia, whether they're from the area or from abroad, are spoilt for choice when it comes to student accommodation. The options available cater to different comfort levels, price ranges, and amenities. There's something to suit everyone. The universities and colleges in Latvia often offer on-campus student accommodation in their dormitories. These are generally the cheapest option and their close proximity to campus facilities makes them a convenient option. On the other hand, many students in Latvia choose off-campus student accommodation options, like sharing apartments. Students can rent a room in a larger apartment or house, making it a wallet-friendly way of splitting costs like rent and utilities with roommates. Lastly, some students gravitate towards renting standalone private apartments or flats. This option provides the most freedom and privacy, but it's usually more pricey compared to sharing an apartment. Private apartments are available in a range of sizes and are sprinkled throughout both urban and suburban parts of Latvia.
Latvia, a Baltic jewel, is brimming with charming cities, breathtaking natural beauty, and a colorful historical treasure trove. You absolutely can't miss a trip to Riga's Old Town, bestowed with the honour of being a UNESCO World Heritage Site. With its old-world charm of medieval buildings, quaint cobbled streets, and a history that takes you back in time, it's a place where cherished memories are made. Take a quick train journey from Riga and you'll be in Jurmala, a famed coastal town on the Baltic Sea. Indulge yourself with its sandy beaches, luxury spa resorts, and picturesque Dzintari Forest Park. Don't miss Liepaja, another Baltic Sea coast city, famed for its sand-filled beaches and its lively music culture. The unique vibe of the city will captivate you, and making a stop at Karosta Prison for its historical tour is an experience you won't forget. And let's not forget to stroll on the scenic Liepaja Beach Promenade.
If you're one of those who just can't manage a day without staying connected, even while on vacation, then Latvia is the place for you. This place is literally a WiFi haven. In Riga, the capital city, alone, you'll find more than 800 spots where you can hook your gadgets up for free and experience blazing-fast internet speeds. If you're more of an indoorsy person who seems to find the wilderness less captivating, worry not. Latvia has something else you might find exciting - it's a utopia for beer enthusiasts. The local breweries are renowned for their distinct, region-specific beers.
Most preferred universities in
riga
---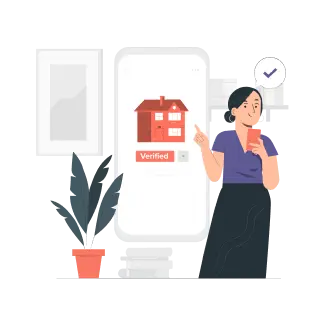 100% verified properties
Verified by our property experts so you don't have to.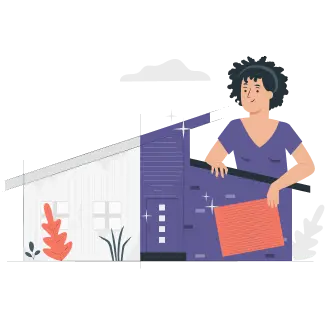 360oview of property
View property from all different sides to plan before you get in.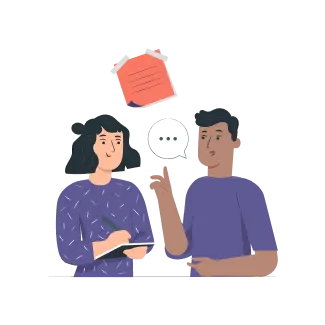 Compare Properties
Compare amenities of upto 4 properties before you decide.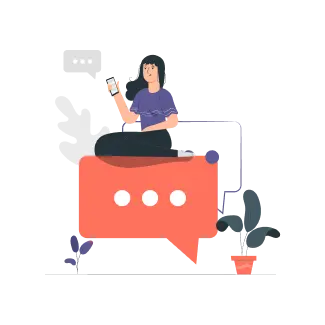 Live chat assistance
Get instant student assistance on the go while you explore.
Hello Grads!
India
United Kingdom
Australia
United States