Student Accommodation in United Arab Emirates
Perfect Student Housing in United Arab Emirates
---
Located in the Persian Gulf, United Arab Emirates is home to the tallest building in the world, some of the most luxurious hotels ever seen and a mixture of tradition and novelty that are rarely found in other countries. It borders Oman to the east, Saudi Arabia to the west and south, as well as sharing maritime borders with Iran to the north and Qatar to the west. It enjoys a subtropical-arid climate with hot summers and warm winters. The country is a safe and peaceful place to study, work, business, and living. On-campus accommodation is an excellent option if you wish to experience campus life, however, there are various off-campus student accommodation UAE that suit every budget.
Studying in the UAE will have its own benefits: sea, sun, deserts, potential tax-free earnings after graduation and learning a lot about the Emirati culture. Approximately 20% of the country's population is Emiratis while the rest coming from all over the Arab-Islamic world, and beyond! United Arab Emirates has six universities featured in the QS World University Rankings 2018, and a further seven included in the 2018 edition of the QS Arab Region University Rankings. The largest university in the UAE is the Higher Colleges of Technology, which has around 17 campuses across the country. The United Arab Emirates University ranks 390 in the world as per QS World University Rankings 2019. It is the oldest university in the country based in the city of Al Ain in the emirate of Abu Dhabi. Due to its great teaching faculty and strong alumni network, it attracts a huge number of international students every year, thereby creating a demand for private student housing UAE.
If you enjoy long walks, sunbathing and warm weather, then this country is the right destination for you. The people of Arab are known for their strong sense of tradition, hospitality, and a great sense of humour. If you are a sports enthusiast you will be glad to know that the country offers numerous opportunities to enjoy your time like Water sports, parachuting, trekking, dune bashing, and more. Visit the most beautiful blog in the world, Sheikh Zayed Grand Mosque, located in Abu Dhabi.
The country contains seven Emirates, each having their own laws, cultures, landscapes, traditions, and Sheikh. The largest Emirate and capital city, Abu Dhabi is known for a higher proportion of Emirati Nationals, vast oil holdings, and tree-lined avenues. Duba is the second-largest Emirate in UAE featuring a modern, glitzy city, the tallest building in the world (Burj Khalifa), seven-star hotels such as Burj Al Arab, Palm Islands, incredible malls, and fountains. Sharjah is the third-largest city with a more traditional Arab culture featuring the wonderful University City with park-like grounds and traditional Islamic architecture. You can also explore FujairahAjman, Umm-Al-Quwain, and Ras Al Khaimah – all featuring their own unique attractions and cultures.
University Living helps you browse through luxurious student room in UAE, as well as a wide range of modern and stylish accommodation across various popular parts of the country!
Book accommodation as like you want
---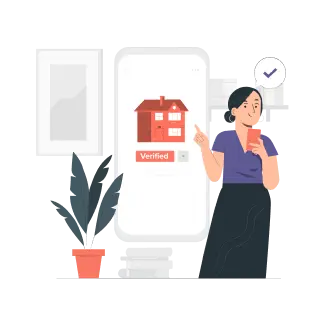 100% verified properties
Verified by our property experts so you don't have to.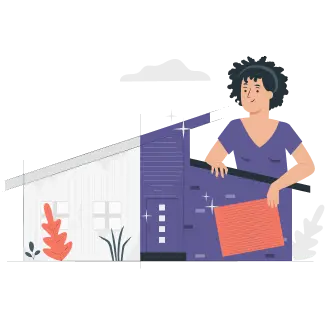 360 view of property
View property from all different sides to plan before you get in.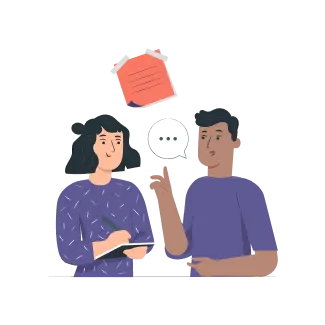 Compare Properties
Compare amenities of upto 4 properties before you decide.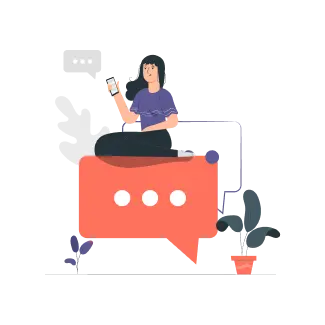 Live chat assistance
Get instant student assistance on the go while you explore.
Trusted by students worldwide
---
4.8 • Reviews 3000+ • Excellent
Had a delightful experience throughout. Shiwanshu was very helpful and quickly responded to all my queries.
University living provides the most genuine, Friendly and secure student accommodation. University Living members are very helpful and they are always ready to help me in any case. From my Personal Experience University Living got the best accommodation for student across the globe. They also help me in booking my flight tickets and other value added services like Opening the international bank account And my agent is Madhav , he helped me in everything related to the accomodation.. I am very thankful to him for his assistance...Overall I'm happy and satisfied due to the excellent customer services...
The representative named Aradhana was especially helpful throughout the process. She was well spoken and made the booking process extremely convenient.
A big thanks to Madhav for helping me find the best possible accommodation within my budget and fulfilling all my needs in the UK.He was in constant contact with me answering all my queries .I had a seamless experience.
Hello Grads!
India
United Kingdom
Australia
United States