Student Accommodation Aarhus
1 Places to Stay
Distance from City Center Aarhus
Showing 1 - 1 properties out of 1
Everything about Student Accommodation Aarhus
About Aarhus
Aarhus, Denmark's second-largest city, is beautifully situated on the eastern coast of the Jutland peninsula. This vibrant and pioneering city has a rich history. Aarhus places considerable importance on education, research, and a thriving cultural scene. It is often called the "City of Students" due to its substantial student population. Speaking of culture, Aarhus is a bustling hub of activity. You'll find everything here, from museums and galleries to theatres and music venues, not to mention numerous festivals. Aarhus takes immense pride in its modern art scene and cutting-edge cultural events. One place you definitely don't want to pass up is the Aarhus Harbor. In the past, this place bustled with maritime activities. But, today it's a lively hub brimming with eateries, stores, and bustling cultural spots. Both locals and visitors adore this spot - perfect for taking it easy, catching up with buddies, and soaking in the breathtaking views of the waterfront. The Danish culture truly strikes a balance between work and leisure, and you can see that spirit at its finest in Aarhus.
Student Accommodation Aarhus
Aarhus, a city known for being student-friendly, has many neighbourhoods beloved by international students. These places owe their popularity to their closeness to universities, buzzing atmospheres, and easy availability of amenities. Living heartily in the City Centre grants swift access to cultural spots, shopping, eating joints and the night scene. Aarhus University's main campus is just a comfortable walking distance away, making it a perfect spot for students' convenience. The Trojborg area is famous for its youthful and relaxed vibes. Its close proximity to the university and an interesting mix of shops, cafes, and green places make it all the more appealing. Frederiksbjerg is located to the south of the city centre, this fashionable neighbourhood is an eclectic blend of boutique stores, restaurants, and cultural venues. Plus, it's pretty near to Aarhus University's campus. Found on the west side of the city centre, Aarhus V is celebrated for its contemporary architecture and city development. As a developing area, it boasts a blend of residential spaces, shops, and recreational spots.
Various types of Student Accommodation in Aarhus
You'll find a wide range of student accommodations in Aarhus that suit different tastes and budgets. On-campus student accommodations include student dormitories or residence halls which are often managed by universities, educational institutions, or student organizations. Kollegiums are Danish student housing complexes known for their communal vibe. They often provide single rooms or apartments with shared facilities, enabling you to live and study in comfort. Fancy living off-campus student accommodations in Aarhus? A popular choice among students is renting a room in a shared apartment. You get your own private space while sharing common areas like the kitchen and bathroom with flatmates. This option is usually more affordable and presents numerous opportunities for social interactions. With all these options at your disposal, we are sure you'll find something that resonates with your unique needs in Aarhus.
Explore Aarhus
Sure thing! Aarhus is a buzzing Danish city, brimming with culture, committed to education and research, and boasting an energetic city vibe. One of the standout attractions here is the ARoS Aarhus Art Museum. This modern art museum isn't just recognized for its striking architecture, but also for its remarkable collection of modern and contemporary art. Its headline attraction is the "Your rainbow panorama" a colour-filled glass walkway offering panoramic views of Aarhus. Next, let's take a trip back in time with a visit to Den Gamle By (The Old Town). This outdoor museum offers a fascinating trip back in time with its display of historic buildings from different eras of Danish history. Speaking of history, the Aarhus Domkirke is a sight to behold. This impressive Gothic cathedral, built in the 12th century, is known for its intricate architecture and attractive interior and is an important historical landmark. Let's not forget Marselisborg Palace. The Danish royals are known to relax at this wonderful royal residence during their summer breaks. Guess what, the beautiful palace gardens are actually open for everyone to visit - it's an ideal spot for a peaceful, relaxing stroll. The amazing rejuvenation of the Aarhus Harbor area would surely be a sight you'd adore. It's now a vibrant place packed with trendy cafes, restaurants, and shops. You can enjoy a leisurely stroll along the water or relish a meal with an outstanding view. What's more? Aarhus boasts a dynamic music scene with concerts and festivals happening all year round. The city's theatres, music venues, and plentiful cultural spaces assure a variety of entertainment options. Oh, just like most of Denmark, Aarhus is a bike-friendly city with dedicated bike lanes and paths, exploring the city on a bicycle is not only usual but also a delightful way to get around.
Famous Universities in Aarhus
Aarhus is celebrated for its esteemed universities, which not only offer a variety of programs but also emphasize solid research and academic prowess. The biggest and oldest one of the bunch is hands down, Aarhus University. This academy is no stranger to the world's top university lists. Believe it or not, they laid their foundational bricks way back in 1928. AU takes great pride in providing a diverse range of programs. It's not just about humanities or social sciences. They delve deep into the natural and health sciences too, and way beyond that. The Aarhus School of Architecture is another valued institution here. Packed with programs in architecture, design, and urban planning, the school is famous for its inventive approach to design education, and a remarkable connection with the architecture community. Then there's Business Academy Aarhus, previously known as Aarhus Business College. It is perfect for vocational education and training programs in business, marketing, IT, finance, and management, to name a few. And we cannot forget about VIA University College. Known as a vibrant educational establishment, VIA lends a helping hand to those about to embark on professional bachelor's programs in fields like healthcare, creating a perfect blend of variety and quality.
Student Life in Aarhus
As Denmark's second-largest city, it's not just a buzzing hub but also a premier centre for education, research, and culture. This city has a reputation for its lively student community and inviting ambience. Indeed, Aarhus is proud to host some of Denmark's most eminent universities. A champion of research, it presents a plethora of educational programs across varied fields. It's easy to see that Aarhus is a city tailored for students. The city's compact design makes it super easy and convenient to navigate either on a bike or using public transport. With a robust biking infrastructure and reliable bus network, commuting is a breeze in Aarhus. But there's more to this city than studies - it's also an exciting cultural playground. From museums and art galleries to music venues and theatres, Aarhus brims with cultural offerings. Aarhus Festival, also popularly referred to as Aarhus Festuge, is an annually held cultural extravaganza loaded with fun and revelry. Primarily celebrating music, art and theatre, this festival has a lot more to offer. the globe. If you're someone who's all for cultural exploration, this festival is a must-attend. Besides, this dynamic city of Aarhus boasts a vibrant international community that's been growing at an impressive speed. This colourful mix of people includes students hailing from various corners of the world, adding a global vibe to the atmosphere.
What makes Aarhus City unique?
Aarhus City offers a captivating blend of history and modernity that will surely charm you. You'll find quaint old docks, the vibrant Latin Quarter, and other historic districts teeming with picturesque sites. But that's not all. This city also showcases the best of contemporary Scandinavian architecture. While you're here, don't miss out on Denmark's famous smorrebrod. This is essentially bread (typically sourdough rye) served with a diverse range of toppings, including pickled herring, smoked salmon, cured meats, salad, and sauces. Despite being deceivingly simple, smorrebrod can fill you up pretty quickly.
Let us find your perfect home!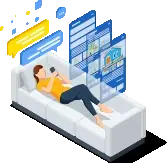 Search - Compare - Relax
Choose from 1.5 Mn 100% verified student rooms near the university & compare between the best options.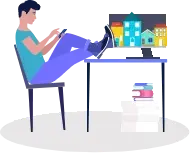 Easy Peasy
Instantly book the room in a matter of minutes. Save your time for more important things (Netflix).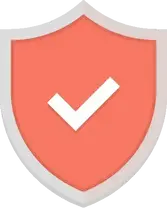 Price Match Guarantee
We keep our promises. Grab the best offers along with the lowest price promise.
Terms & Conditions
Frequently Asked Questions
Check out these answers to common questions and go to
Help Centre for more details.
Q. When to start searching for student accommodations in Aarhus?

A. Finding accommodations in Aarhus can be quite a challenge and expensive because of the high demand and limited housing options. To make sure you find a suitable place to live, it's highly suggested to start up to 6 months before your studies begin.
Q. Are the student accommodations in Aarhus pet-friendly?

A. The availability of pet-friendly student accommodation in Aarhus can vary. Some places welcome pets, while others do not. It's always a good idea to inquire about this before booking your accommodation.
Q. What is the cost of living in Aarhus for students?

A. The cost of living for students in Aarhus for students generally includes rental prices, food costs, transportation costs, medical expenses and other miscellaneous costs. This can be around DKK 8500 to DKK 9000 per month.
Q. What are the various modes of transportation for students in Aarhus?

A. To get around in Aarhus, students can use the Ungdomskort travel card which is available for bus, train, and metro rides. This card comes with different conditions based on your age or educational status.
Q. How to book a student accommodation in Aarhus?

A. With University Living, an online student accommodation platform, you have the convenience of booking student housing in Aarhus. Easily search, compare, and book student homes that align with your preferences.
Q. Can I find furnished apartments in Aarhus?

A. You can conveniently discover furnished student apartments or rooms in Aarhus through University Living. This platform is dedicated to assisting you in finding the ideal student home in Aarhus, offering 24/7 support and services.
Q. What are the utilities provided in the student housing in Aarhus?

A. The accommodations in Aarhus offer a range of utilities, including WiFi, water, electricity, gas, and heating. These utilities are either encompassed within the rent or can be billed separately, depending on the specific property.
Q. Name some of the tourist attractions in Aarhus.

A. Some of the renowned tourist spots in Aarhus include The Old Town, Aarhus Cathedral, Moesgaard Museum, Latin Quarter and Aarhus City Hall.
Q. What are the modes of payment for student housing in Aarhus?

A. Student accommodations in Aarhus typically follow a monthly billing cycle for rent payments. Residents have the convenience of settling their dues through various payment methods such as online transactions using credit cards, debit cards, or bank transfers.
Q. List the famous universities in Aarhus.

A. The famous universities in Aarhus are Aarhus University, Aarhus School of Architecture and Aarhus School of Business & Social Sciences.