Student Accommodation Carcavelos
6 Places to Stay
Distance from City Center Carcavelos
Showing 1 - 6 properties out of 6
Everything about Student Accommodation Carcavelos
About Carcavelos
Nestled in the Lisbon District of Portugal, this charming coastal town is tucked away within the Cascais municipality and is part of the Greater Lisbon metropolitan area. It's just a stone's throw away from the city of Lisbon, towards the west on the stunning Atlantic Ocean coast. What makes Carcavelos stand out is its breathtakingly beautiful sandy beach that stretches across the shoreline, offering a captivating coastal landscape. Not only does this charming town offer stunning scenic views, but it also delights with its serene Mediterranean weather, gifting you the joy of gentle winters and toasty summers. And guess what? There's still more to uncover. Carcavelos is home to the famous Carcavelos Beach, a hotspot loved by locals and travelers alike. There's loads of room for everyone whether you're looking to soak up some sun, enjoy a picnic, or challenge your friends to beach sports. Carcavelos is not just your typical tourist spot, it's also historically significant. It's home to the Fort of Sao Juliao da Barra, a 16th-century coastal fortress situated right at the mouth of the Tagus River. Pretty impressive, right? This fort has had a major part in Portugal's naval history and actually played a big role in its defense.
Everything Accommodation
Carcavelos is a top-rated location that welcomes locals and global students alike. The enchanting beach and nearby Lisbon make this place a true crowd-pleaser. If you're an international student hunting for the perfect spot in Carcavelos, remember to think about factors like proximity to your university, available amenities, security, and what the overall vibe is like. Want to live near Carcavelos Beach? You can be the lucky one! You can take a casual stroll to the beautiful ocean or to the NOVA SBE campus. This area is buzzing with beach vibes, serving up a variety of cafes, and restaurants, and offering plenty of fun facilities close by. The city center of Carcavelos is well-linked and gives you access to local amenities such as markets, shops, and public transport. It's incredibly handy for university affairs and everyday necessities. Looking for something calmer? Try the residential neighborhood of Bairro de Sao Miguel. It's conveniently close to the NOVA SBE campus and has a more tranquil ambiance than the bustling beachfront. Plus, it's within easy walking distance of the university and is equipped with a range of local services. Bairro de Santa Maria's neighborhood is slightly inland from Carcavelos Beach and offers a residential setting with a mix of apartments and houses. It provides a more relaxed environment while still being within reach of the beach and university.
Various types of Accommodation in Carcavelos
In Carcavelos, you can find a wide range of student accommodations geared towards diverse needs and budgets. Maybe you're eyeing a spot near the beach, close to your university, or perhaps near convenience stores and other facilities. In particular, on-campus student accommodations are a huge plus. Universities like the NOVA School of Business and Economics (NOVA SBE) typically provide on-campus or neighboring housing options for students. This is usually a convenient alternative that keeps you close to the campus facilities. As for off-campus student accommodations, private student residences lead the pack. These are specifically designed to suit students, offering thoughtful amenities such as fully furnished rooms, communal areas, study spaces, and even hosting social events. Living on a tight budget? Then sharing spaces with your fellow students in student housing could be a fantastic solution in a foreign land. You'll definitely get your own private room, but common spaces like the kitchen and the living room will be shared. It's a fun and affordable approach to student life. It's a great way to make new friends and split costs. Studio apartments are your own private haven, complete with a bathroom and a kitchenette. You get a whole lot more privacy than with shared living setups.
Explore Carcavelos
If you're eyeing a wonderful mix of sun-soaked beaches, historical marvels, and a laid-back vibe, the enchanting coastal town of Carcavelos in Portugal won't disappoint. An expansive sandy Carcavelos beach that's perfect for sunbathing, engaging in various beach sports, or taking a dip in the cool waters. Surf's up, folks! The consistent waves at this beach make it a surfer's paradise. If you're into bodyboarding, you're in for a treat as well. Plus, who can forget the majestic Fort of Sao Juliao da Barra, standing tall at the mouth of the Tagus River telling tales of Portugal's rich maritime history? Don't miss the breathtakingly panoramic views of the coastline and the ocean from there. For wine enthusiasts, a visit to the Carcavelos Wine Cellar is a must. Learn about the region's distinct winemaking traditions, the history and indulge your senses in tastings and insights into the process of crafting the famous Carcavelos wine. To truly soak in the beauty of Carcavelos, take a calming walk or an energizing bike ride along the picturesque Promenade that runs parallel to the beach. Trust us, it's drop-dead gorgeous! The cherry on top? Carcavelos sit conveniently close to Lisbon. Make the most of this and plan a quick visit.
Famous Universities in Carcavelos
Carcavelos is the home place of a top-notch university, NOVA School of Business and Economics (NOVA SBE). Nestled in the heart of Carcavelos, NOVA SBE is a highly prestigious business school in Europe offering a variety of educational programs at the undergraduate, graduate, and executive levels. The subjects covered include business, economics, and management. NOVA SBE isn't just revered for its quality education but also for its commitment to research excellence and its esteemed international reputation. The campus boasts modern infrastructure that provides a conducive learning environment for students. It doesn't stop there with its specialties. NOVA attracts ambitious learners from across the globe with its promise of stellar business education and abundant opportunities for academic and professional growth.
Student Life in Carcavelos
Living in Carcavelos as a student is a rewarding and unparalleled experience. This can be attributed to the town's beachside location, active community vibe, and well-regarded educational institutions. If you join us at NOVA SBE, you become a member of a respected international business school filled with a diverse and dynamic student body. The school frequently hosts various events like workshops and seminars, bringing in guest speakers from different fields. This offers an amazing opportunity for students to interact and broaden their learning outside conventional classroom borders. One of the things that really puts Carcavelos on the map is its setting - seriously, it's just a stone's throw away from the beach. This means, as a student, your downtime can be filled with relaxing on the sandy beaches, playing around with water sports, or simply kicking back and enjoying the stunning sea views. For all you water sports lovers out there, Carcavelos has an added advantage – regular, awesome waves. It's a renowned spot for surfers and attracts enthusiasts from all over. Did you know, apart from being famous for its amazing beach vibes, Carcavelos also shares its neighborhood with age-old towns like Cascais, and the lively city, of Lisbon? That's right, you'll be in close proximity to a myriad of cultural happenings, fascinating museums, vibrant theatres, and a whole lot of entertainment. The town gives you a choice of cool bars, tasty restaurants, and cozy cafes to relax, unwind, and make new friends. For folks who crave a more eclectic mix of nighttime fun, don't worry! Both nearby Cascais and Lisbon boast of their happening nightlife scenes.
What makes Carcavelos City unique?
You might have heard of the charming city of Carcavelos, but did you know it's also celebrated for its strong, sweet wine? This delightful concoction gained renown in 1782, when the King of Portugal, Pedro III, gifted a case to the Emperor of China. The recipe has been cherished ever since. It's crafted from a mix of up to nine types of grapes, both red and white. So, next time you're in Carcavelos, don't miss out on tasting this sweet, strong wine that carries within it the charm and history of the city.
Let us find your perfect home!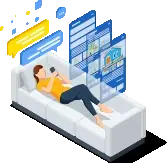 Search - Compare - Relax
Choose from 1.5 Mn 100% verified student rooms near the university & compare between the best options.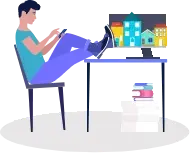 Easy Peasy
Instantly book the room in a matter of minutes. Save your time for more important things (Netflix).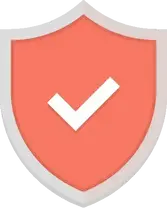 Price Match Guarantee
We keep our promises. Grab the best offers along with the lowest price promise.
Terms & Conditions
Frequently Asked Questions
Check out these answers to common questions and go to
Help Centre for more details.
Q. What are the famous universities in Carcavelos?

A. Some of the famous universities in Carcavelos are the University of Lisbon, Nova University of Lisbon and the Catholic University of Portugal.
Q. What are the different payment options for booking student accommodation in Carcavelos?

A. To book any student accommodation in Carcavelos, rent can be paid via different modes of payment like credit cards, debit cards or bank transfers.
Q. What are the different types of student accommodation in Carcavelos?

A. You have plenty of accommodation options to choose from in Carcavelos. On-campus student accommodation includes dorms and residence halls, whereas off-campus student housing features PBSA, private rental apartments and studios.
Q. What are the extra expenses required while booking any accommodation in Carcavelos?

A. In Carcavelos, student accommodation rents are typically charged on a monthly basis. When booking, you might have to additionally cover expenses such as a security deposit, advance rent, or even an application fee. It's essential to note that these expenses can vary depending on the specific property you choose.
Q. How do students travel in Carcavelos?

A. The Carcavelos Campus sits conveniently between Lisbon and Cascais. Students can use public transportation such as the train ride to the Carcavelos station. Buses are also another mode of public transportation which can be used within the city.
Q. What are the best tourist attractions in Carcavelos?

A. The best tourist spots to explore in Cracavelos are Cracavelos Beach, Marina De Oeiras, Sao Juliao Fort and St James Church.
Q. How far is Carcavelos from Lisbon?

A. Carcavelos is located just at a mere distance of 22.2 kilometres, making it an approx 25 mins ride to Lisbon.
Q. What are the amenities included in student accommodation in Carcavelos?

A. The amenities available in any student housing in Carcavelos may vary from property to property. However, the rooms come with comfortable furnishings and a fully equipped kitchen. In addition to these conveniences. You'll also be delighted to find a gym, swimming pool, games room, and convenient parking facilities.
Q. What are the best neighbourhoods to live in Carcavelos for students?

A. Students can prefer to live near Carcavelos Centre, Oeiras, Parede and Caxias neighbourhoods in Carcavelos.
Q. What is the cost of living for students in Carcavelos?

A. The approx cost of living in Carcavelos for students ranges from €1000 to €1400 per month which includes city rent, food, transportation, medical costs, and other miscellaneous expenditures in the city.