We know that studying abroad takes a lot of effort and time to prepare! But if you want to study in Portugal, we have great tips to improve your experience to its fullest.
After choosing the city where you will live and the University program that most suits your interests, it's time to get all your documents and bureaucracies together! And then, one of the most important things to do is to choose a great student accommodation: after all, it's the place you are going to live during the time you are studying abroad. So, take some time to do your research and choose your student accommodation wisely.
Want to know how you can pick a perfect student accommodation in Portugal? We've gathered 5 useful tips that will help you find your dream student room in Porto or Lisbon. Have a look!

Start looking in advance:
We know people tend to procrastinate, but our first advice is to plan if you are moving to Portugal in advance! You should do your research for an apartment in Portugal in an anticipated way to find a place that best fits your needs. With this in mind, you will save a lot of time and stress before your departure.
Another tip we can give you is to create a list of your favourite student accommodation, and which one has the features you are looking for. Then, do the pros and cons list of every place you find suitable for your needs.
So start looking, and we are sure you will find the best place for you!
Location is important!
If you are coming to any city in Portugal – Lisbon or Porto, for example -, and you are not sure about the best areas to live in, we have a great tip for you: choose a neighbourhood that gives you easy access to metro, train and bus stations. If you find a place near any of these public transportations, we are sure you'll have a much greater time in any of these Portuguese cities. This is a very important matter that you should consider when choosing a place to stay because it will allow you to navigate quickly to your university and other destinations!
If you stay close to your university, we must say that's a great option too, since you will save a lot of time and will make commuting much easier
Choose an all-inclusive accommodation:
If your budget is a concern to you, then this is a tip that we will change your mind: choose an all-inclusive accommodation! When all costs are included, you will avoid unpleasant surprises, such as water and electricity bills. You can check some options at U.hub Xior Residences. There you can find 3 residences in Lisbon, and one in Porto and all of them have an all-inclusive system, where you pay to rent for a room and get many features included: water, electricity, wi-fi, an weekly cleaning service, etc.
This is the best way to save money, get access to many things, and enjoy your study abroad experience to its fullest!
Online Booking is your best friend:
As you can tell, studying abroad can involve a lot of bureaucracies, which can be stressful. Especially when renting a studio in Porto or Lisbon, it can get quite stressful. Usually, landlords in Portugal will ask you for a warrantor, proof of income, and many other requirements that definitely won't make your life easier. But here's a piece of good news for you: book online! Without bureaucracies, and paying with Credit Card or Multibanco, no booking fees included, it will ease your preparation to study in abroad.
It's all about comfort!
Once you're moving to Portugal to study and enjoy a few months in a different country, we bet you want to make your stay as perfect as possible. Even if it's only for a few months, we know you don't want to live in a place where you don't feel comfortable, or that doesn't have the basic features for you to enjoy your stay. Living in a place with bad conditions can affect your experience and your mood, and this should be a unique and unforgettable experience in a positive way, right? So our advice is: choose a comfy, clean, and cosy accommodation where you'll feel happy and energized.
Now that you have the best tips to prepare yourself to move to Portugal for studying, it's time to start applying to Erasmus programs, and be sure to check and be aware of all these 5 great tips we've given you!
Make sure you follow these tips to enjoy your experience to its fullest and have a great time in Portugal, whether you choose Lisbon or Porto for your studies!
Guest blog by UHUB
Other Articles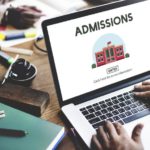 We'd love to hear from you !