Do you want to explore places and activities around your college? There are a lot of things to do and see in the area. Don't miss out; here is a list of things to do around King's College London.
London Eye
This famous Ferris wheel is one of the most famous attractions in London. Its 120 metres (394 ft) offers breathtaking views from high above the Thames River.

It's only a short walk across Westminster Bridge from King's College London.
There are many activities open at this place depending upon the season or festivity. 
West End Theatre District
This place houses the world's most renowned theatres. It includes the Apollo Victoria, Lyceum Theatre, Her Majesty's Theatre, etc.
If you plan to go see a theatre, you should know that it will go on for two-three hours. So, make sure you eat or grab a bite. Many have pre-theatre restaurants that offer variety of options to eat and drink. 
British Museum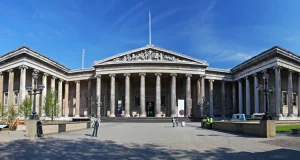 It is one of the finest museums in all of Europe. The British Museum features artefacts spanning thousands of years of human history. Don't miss the Rosetta Stone and the Parthenon sculptures. This is the place that tourist come to visit from all over the world.

Big Ben and Parliament Square
Take a selfie by one of the city's most iconic landmarks (even if Big Ben itself isn't currently open to visitors). You can also pay your respects at Winston Churchill's statue nearby.
It is a popular and cultural site. If you want to reach the Ayrton Light, you need to climb another 65 steps.
Royal Albert Hall
It is a concert hall located in the City of Westminster, London. If you enjoy live music performances, look no further than this historic venue. Check out their upcoming events calendar to find something that suits your tastes.
It was built to fulfil the vision of the Royal family to promote appreciation of science and arts.
National Maritime Museum
It is the largest museum in the world of its kind. Admire beautiful ship models, navigate through a full-size vessel, and explore sea creatures.
You can explore the communities of the polar worlds, watch the spellbinding works of the photographers, join a free festival, etc.
Greenwich Market
It is one of the most liveliest and happening markets in London. There's a line of small stalls selling a wide choice of street food, local products, etc. It is open every day with a new range of things selling in the market.
Browse unique souvenirs, local artwork, vintage clothing, and street food vendors here. Also, don't forget to try a pie from Goddard's!
Hyde Park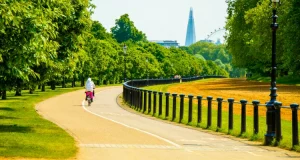 The park is a  popular relaxing place where people go for picnics, boating, and enjoying nature. Back in the day, it was used as a hunting ground. It is a big green space, you can go toe dipping into the fountain, or swim in the Serpentine or Chiil and grab a bit at the waterside cafe.
Kensington Gardens
It has a touch of an old park and a newly constructed one.  There are Albert Memorials, Serpentine Galleries, inspired peter pan park, etc you can enjoy and have fun. Discover all these hidden gems! Did you know? Interestingly, there's a market vegetable fair where you can pick up vegetables and eat them fresh and organic.
Tate Modern
It is one of Britain's leading modern art galleries. With rotating exhibitions and installations, there's always something new to discover inside.

The National Gallery
It hosts a collection of Western European paintings from the Middle Ages until the late 19th century. You will find classics like Van Gogh, Leonardo da Vinci, Monet, Rembrandt, and Titian.
Barbican Conservatory
This is a place that hosts events, and you may need to buy tickets. Every week, there's always a different event hosted for music, shows, exhibitions, etc.
Enjoy over 2,000 species of exotic plants, trees, fish, and birds inside this place. 
Science Museum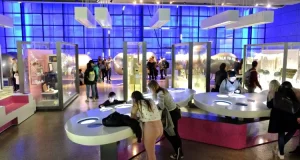 If you love science, planes, and space, this is the place to explore! It has free admission. We recommend supplementing your journey through seven floors of scientific discovery.

Churchill War Rooms
For those history buffs, immerse yourself in these historic moments! Experience the underground centre where Churchill and his team strategized plans and worked during WWII.
Victoria and Albert Museum (V&A)
The museum hosts some of the world's largest collections. Whether, it's architecture, fashion, photography, etc., you can explore it here!
Be sure to check opening times beforehand because they have different hours based on the day of the week.
Harry Potter Studios Tour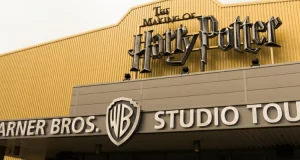 For all you Harry Potter fans, this is the place to be! While you are in London, experience Harry Potter's behind-the-scenes stories and making.
We hope this list will be a good guide to finding things to do as a student while you are in London!