Canada has certainly become one of the most popular immigration destinations in recent years. One of the main reasons why individuals choose Canada as their preferred immigration destination is the added immigrant benefits that the country offers. Immigrants are also attracted to Canada because of its high quality of life, health benefits, safety and security, beautiful geographical areas, and plenty of job opportunities. Moreover, as the number of people immigrating to Canada continues to grow, one of the most common questions among applicants is about the highest paying jobs in Canada. So here are the best paying jobs in Canada that you should know about.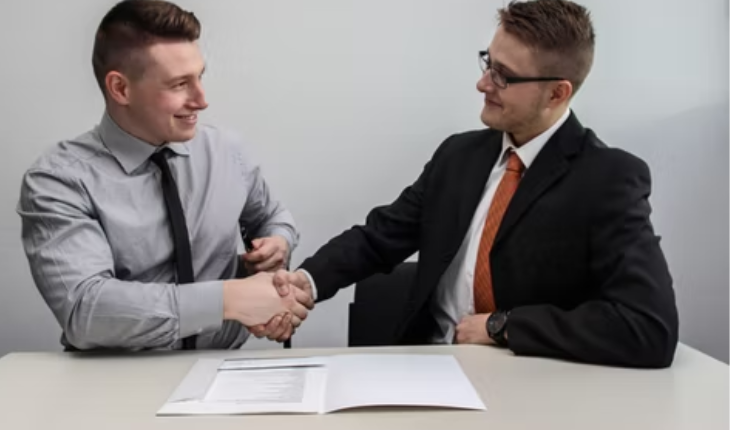 List of High Paying Jobs in Canada
Let's take a look at the 8 highest paying jobs in Canada as below:
Surgeon

Psychiatrist

Dentist

Tool Manager

Engineer Managers

Pilot

Lawyers

IT managers
Surgeon
Canada is considered one of the leading countries for its excellent healthcare systems and sector. According to the Organization for Economic Co-operation and Development (OECD), Canada ranks 24th out of 30 countries with 3 doctors per 1,000 population. However, there are many open or vacant medical positions available in the country for this one of the high-paying jobs in Canada. Employment growth rates for general practitioners and family physicians are expected to be the second highest in Canada. It is predicted that 50,900 new jobs will be created by 2028, but only 19,400 new doctors are expected to enter the sector to fill them. As a result, more graduates will be needed to address the shortage.
Average annual salary – CAD 340,000 [INR 2 cr]

Job profiles – Physician, cardiothoracic surgeon, neurosurgeon, an orthopedic surgeon

MD Eligibility Criteria with Residency Program in Relevant Specialization)
Psychiatrist
A psychiatrist is a doctor who specializes in the treatment of mental illnesses. In 2018, 48,500 individuals were engaged in this field in Canada. An increase of 32,500 is expected from 2019 to 2028. By comparison, only 20,000 new job seekers are expected to enter the industry. According to Jobs Bank Canada, this expected target will include almost 22% of graduates from outside Canada.
Average annual salary – CAD 293,000 [INR 1.7 cr]

Job Profiles –  Clinical Psychology, Diagnosis and Treatment Planning, and Patient Counseling

MD Eligibility Criteria with Psychiatric Residency
Dentist
Becoming a dentist is one of the most prestigious and highest-paying jobs in Canada. It is a branch of medicine that focuses on the prevention of diseases of the teeth and mouth. According to the Job Banks of Canada, 12,200 new dental opportunities would be created in Canada by 2028, with more than 7,000 new job seekers joining the field of study. This mismatch between supply and demand presents a significant opportunity for international students to earn a good amount of money in this high-paying job sector in Canada. To become a dentist in Canada, students must obtain a bachelor's degree and a 4-year master's degree in dentistry (DDS).
Average annual salary CAD 233,000 [INR 1.3 cr]

Job profiles Dental hygienist, Dental assistant, Office administrator

BDS + DDS Eligibility Criteria
Tool Manager
Utility managers are in charge of public utilities such as water, electricity, electricity, natural gas, and so on. They design, organize, manage, control, and evaluate facilities that provide these services to individuals through distribution networks. Unlike the other occupations mentioned, the demand for utility managers is greater than the supply, which is why they rank on the list of high-paying jobs in Canada. By 2030, 31,700 new jobs are expected to be created and 35,000 new job seekers are ready to fill them.
Average annual salary – CAD 233,000 [INR 1.3 cr. ]

Job profiles –  Engineering, Urban Planning Manager, Manager Facilities and Critical Utilities

Eligibility Criteria – Bachelor's degree in engineering
Engineer Managers
An engineering manager is in charge of managing engineering teams and guiding them to project completion, as the name suggests. Although their salary is high in Canada, the demand for them is modest. According to Labor Banks Canada, 17,900 recent graduates are projected to enter the job market by 2028, and approximately 15,200 new positions are expected to be created in the industry. As a result, competition in the labor market is fierce. Despite this, graduates are drawn to this field as it is one of the high-paying jobs in Canada.
Average annual salary – CAD 203,000 [INR 1.2 cr. ]

Job profiles – Quality Control Manager, Design Manager, Product Engineer

Eligibility criteria for Masters in Engineering Management
Pilot
A commercial pilot is another high-paying job in Canada. The duty of the pilot is to ensure safe air transport for passengers. According to Jobs Bank Canada, the industry has a stable job market, with the total number of new pilots entering the profession equaling the total number of new jobs created.
Average annual salary – CAD 180,000 [INR 1 cr]

Job profiles – Flight pilot, co-pilot, flight engineers

Eligibility Criteria Commercial Pilot Licence
Lawyers
Advocates or advocates provide legal advice and handle the various legal obligations of their clients (it can be a single entity or an organization). According to Jobs Bank Canada statistics, this occupation employed over 106,000 individuals in 2018. By 2028, 46,000 new positions will be created for judges, lawyers, and Quebec notaries, roughly equal to the number of new LLM graduates entering the market. Therefore, it has become one of the high-paying jobs in Canada.
Average annual salary CAD 140,000 [INR 86k]

Job Profiles Legal Counsel, Solicitor/Attorney, General Counsel

Eligibility Criteria LLM in Canada or equivalent
IT Manager
The responsibilities of an IT manager include developing information technology strategy, researching solutions, and managing employees. Although the salary is lower than that of doctors and dentists, becoming an IT manager in Canada is also easier. Moreover, what is required is a bachelor's or master's degree in computer science, information, Information Technology, or a related subject. In Canada, a master's degree in computer science earns 29% more than a bachelor's degree holder.
Average annual salary – CAD 90,000 [INR 53k]

Job profiles – IT Director, IT Operations Manager

Eligibility Criteria Masters in Computer Science or equivalent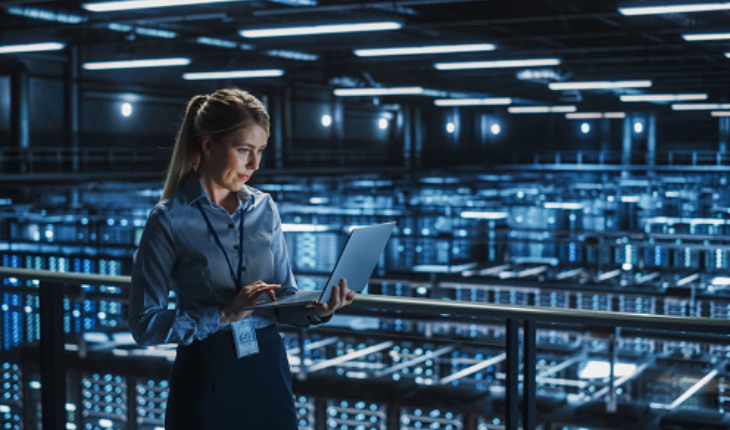 High Paying IT Jobs in Canada
Software Developer – $77,000

IT Project Manager – $95,000

IT Business Analyst – $77,000

Database Analyst – $68,000

Quality Assurance Analyst – $71,000

Security Analyst – $80,000

Business Systems Analyst – $77,000

Network Engineer – $90,000
The Work Environment in Canada
Collaboration and integration
The fact that Canada has a welcoming work culture is one of the reasons why networking is so important for both local and international graduates. The level of your interest and the size of your network indicates that you were able to find suitable employment after graduation.
Fair working hours
In Canada, as in many other countries, the normal work week is Monday through Friday, 9:00 a.m. to 5:00 p.m. When applying for a job, be sure to ask about all the specifics, including the dress code and information about the team you'll be working with, as teamwork among co-workers is highly valued.
Managers usually treat employees right and feedback from them is always welcome. Punctuality is also highly valued, so you should adhere to a set schedule.
Communication is key
Managers put a lot of emphasis on the work environment, so it is important to always have a positive attitude towards your co-workers, supervisors, and duties. If you are not completely satisfied with the answer or do not understand something, we encourage you to ask further questions.
The highest paying jobs in Canada's largest cities
We've taken a look at some of the highest paying occupations in Canada that are predicted to have plenty of opportunities in the years to come. However, because Canada is such a huge nation, employment rates and top earnings can vary significantly between provinces and territories, regions, and cities and towns. Because major cities like Vancouver, and Toronto are home to a huge percentage of Canada's population, we've compiled a list of some of the highest-paying jobs with promising futures in each of these locations.
Toronto
The administrator of computers and information systems

Managers in healthcare

Computer engineers (except software engineers and designers)

Financial and investment analysts:

Restaurant and food service managers
Vancouver
Construction manager

Financial auditors and accountants

Court clerks and magistrates

Engineering managers

Managers in social, community and correctional services