Europe has been continuing its dominance as a favorite study abroad destination for international students. Any idea why? It's because there are reputed universities that have zero to negligible tuition fees! In other words, you can almost study for free.
The top three countries with such universities include Germany, Norway, and Finland. Together they have more than 500 different kinds of programs to choose from. Their academic standards are well known and each country has its own share of diverse cultures. So without further ado, let's have a look at some of the European universities where you can study for free.
1. Norway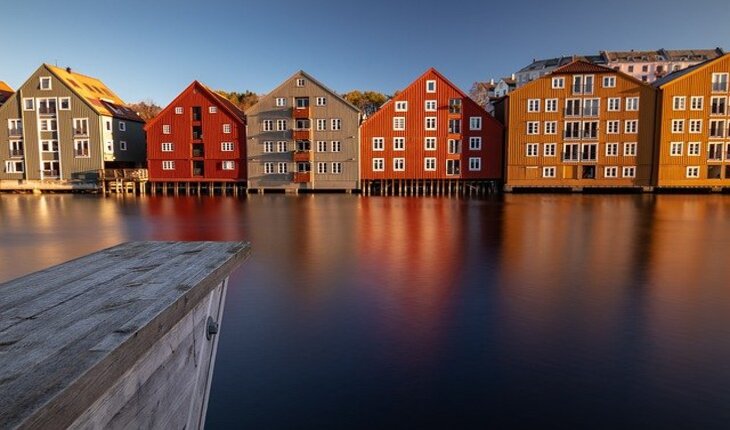 First on the list is Norway, dominating the no 1 position for quite some time now. Norway has public universities which are tuition-free except for a few minor charges. The country has an informal study environment that pushes students to be free and develop critical thinking. Study groups are often divided into smaller ones for personalized attention. Some of the universities that are tuition-free in Norway include –
University of Bergen: This is a public university that offers free education to both Norwegian and international students. The only fee you have to pay is for the Student Welfare Organization which is NOK 480.
Norwegian University of Science and Technology: While there are no tuition fees here, international students who are not citizens of the EU/EEA/EFTA have to show documents that they will be able to cover their living expenses in the country. But if you're cutting back on tuition fees, covering the living costs could be within your budget.
Oslo and Akershus University College of Applied Sciences: Third on the list is this State-owned university. Get world-class education without any tuition fees. However, there is a student welfare organization fee for covering the cost of printers and such. If you happen to be an exchange student, you are exempt from this as well.
2. Germany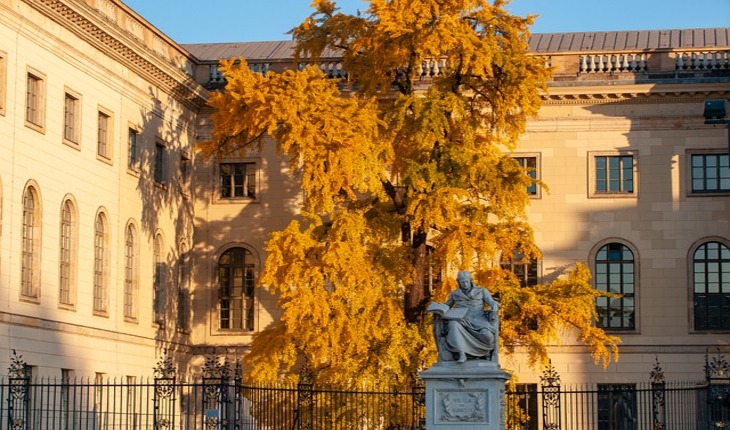 With globally approved education standards, diverse nationalities, and delicious food, Germany is a student's favorite study-abroad destination. There are 15 public universities in Germany that do not charge students any kind of fees. Yes, you might have to pay some student maintenance fees here and there but they are mostly a small amount. Let's see what universities offer free education.
Free University of Berlin: Established during the Cold War era, this university offers free courses without compromising on the facilities. It represented the freedom of West Berlin and while the courses are free, there might be some student welfare fees. Naturally, it is pretty competitive so you better pull up your sleeves before applying for this one.
Technical University of Munich: This university was founded in 1868 with expert courses in the STEM field, still widely popular. The institute has proud alumni of 17 Nobel laureates, thanks to its excellent research facilities.
Humboldt University of Berlin: This educational institute established in 1810 is tuition-free with a range of different programs. Choose from subjects like natural sciences, arts, and social sciences both on undergraduate and postgraduate levels. Not to mention they have over 50 Nobel Laureates and findings of science related to Albert Einstein himself.
3. Finland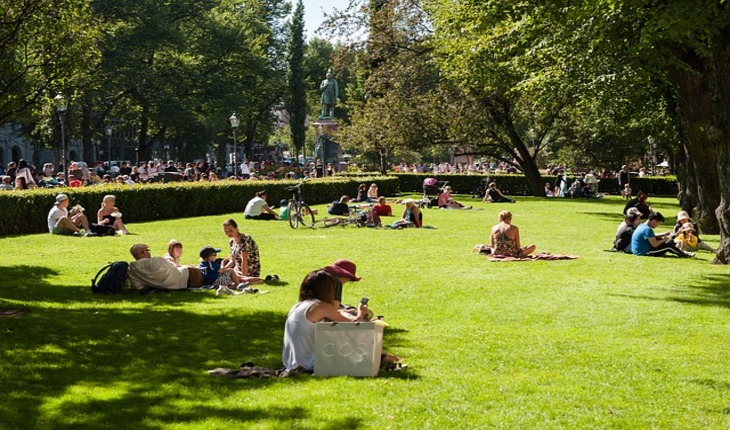 Who wouldn't want to study in the happiest country in the world? Finland boasts great universities, natural landscapes, and buzzing options for entertainment. It is also ranked as one of the most innovative countries when it comes to curriculum and training in higher education. Here are the tuition-free universities in Finland that you can check out.
University of Helsinki: Good news for you if you're wanting to get into this reputed institute. The Finnish Government covers all costs for students studying here. It is the best university in the country and 20th in the entire continent.
University of Jyväskylä: While for non-EU students, the university charges some amount of tuition fees, they also offer lucrative scholarships. Not only that, such scholarships give you a 100% fee waiver, provided you keep up a good performance. That's almost equal to the tuition-free right?
Studying abroad and opening yourself to new opportunities is no longer as hard as it used to be. However, do keep in mind that these were just the academic costs that the blog covered. Each city has its own kind of living expenses. Make sure to do research on the city or country before you send out applications.
Tired of research? Reach out to the University Living Community page to find answers to all your questions.
Other Articles