Every family has been hit by the Covid-19 pandemic in some way. Right from household finances being disturbed because of pay cuts or job cuts to unseen medical expenses arising due to the pandemic, things have mostly been on the downside for many of us. However, life goes on and the same is the case for students aspiring for higher education abroad.
Admission queries are seeing an upward trend in recent months and so is the inquiry about abroad education loans. The pandemic has made students more prudent with regards to family and personal savings and a substantial number are now looking to take an education loan to finance their study abroad dream. Many such first-time education loan borrowers often are not aware of the finer details related to an education loan, especially the rate of interest.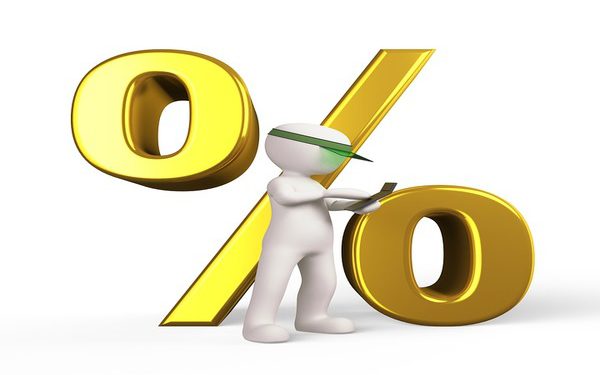 For the benefit of all such students, this blog will discuss the finer details about your education loan rate of interest and help you make an informed decision. You will also understand whether your rate of interest can change or not and if it can change, then how. So, let us begin without any ado.
Can your interest rate change in an education loan?
To cut a long story short, the answer to this question is a resounding YES. Post-sanction, your rate of interest on an education loan can change. Let us explain how it can change.
The Rate of interest on an education loan is calculated according to the following formula:
ROI = Index+Spread
The spread in the above formula is fixed while the index is variable. Hence, the final rate of interest too becomes varied and is, therefore, a floating rate of interest.
It is to be understood here that the spread varies from bank to bank (between 1-2%) but remains fixed for a bank. The Index in the above formula depends on different factors that are specific to the bank sanctioning the loan. The index is basically the minimum rate of interest that the bank charges from a borrower and it depends on current economic conditions.
MCLR or Marginal cost of funds-based lending rate is the variable part of this index. The Reserve Bank of India, the governing body of banks in the country, has laid a formula to compute the MCLR and this changes every reset period. The reset period is different for different banks. For example, SBI has a reset period of 1 year while Axis Bank has a reset period of 6 months.
Let us take an example of an education loan that is taken when the MCLR set by RBI is 10% and the spread fixed by the bank is 1%. So, the total RoI when the education loan is sanctioned will be 11% (10%+ 1%). This RoI will be valid till the next reset period. Now if in the next reset period, the MCLR set by RBI becomes 9%, then the new RoI will obviously change and become 10% (9%+1%).
What about NBFCs?
NBFCs are not governed by the RBI and thus their index too is not controlled by RBI. NBFCs can therefore control their index and change it according to their changing policies. This is something that borrowers need to be aware of when taking an education loan from an NBFC.
If the RoI can change post loan sanction, should I choose a government bank, private bank, or NBFCs?
Since NBFCs are not governed by the RBI and private banks have a higher RoI, nationalized banks are the best option when taking an education loan since they offer the lowest RoI and have borrower-friendly terms and conditions too. Girl students can take the Global Ed-Vantage scheme from SBI at an RoI of 8.55% while male students can get the same loan scheme at 9.05%. Bank of Baroda is another nationalized bank that offers education loans at low RoI. Their scheme for women has an RoI of 8% while it is offered at 8.5% to men.
What if I need an unsecured loan of an amount that exceeds the maximum limit of a nationalized bank?
Well, in that case, the student can borrow from private banks such as ICICI or Axis Bank. Axis Bank currently offers an RoI of 13.70% for loans above INR 7.5 lakhs. The bank offers loans up to INR 40 lakhs for premier courses abroad. It has a quick loan processing and sanction time along with a longer loan tenure too. ICICI bank offers unsecured loans of up to INR 50 lakhs for higher studies in India and up to INR 1 crore for studying abroad. The RoI for unsecured loans from ICICI starts from 10.75%.
Now that you have understood how your interest rate can change post loan sanction too, we encourage you to apply for an education loan and make your study abroad dream come true. Still unsure of which is the best loan scheme for you? Well, get in touch with GyanDhan and get guidance at every step of your loan application and sanction – right from selecting the best financial provider to getting the lowest RoI. Get in touch now and start packing your bags to fly to your dream college abroad.
Guest Blog by GyanDhan
Other Articles