Student Accommodation Philadelphia (Pennsylvania)
60 Places to Stay
Distance from City Center Philadelphia (Pennsylvania)
Showing 1 - 12 properties out of 60
Everything about Student Accommodation Philadelphia, PA
Philadelphia ranks 64th from last year in QS Best Cities Rankings based on indicators of quality of education and good performance. It is the largest town college in the US, having 120,000 uni students within the city and about 300,000 in the cosmopolitan area. So, if you plan to study here, you can easily find student accommodation in Philadelphia! And, with University Living's help, you will get all the assistance you need to find accommodation anywhere in the city.
Many types of student accommodation are listed on our website, ranging from studios, suites, en-suites, private apartments, and shared apartments. You can filter and search the accommodations based on your preferred location, budget, occupancy type, and other personal preferences.
The student housing are located in the best student area in Philadelphia. They are safe, secure, and stand apart from traditional accommodations. Philadelphia's student housing provides a bed, fully-fitted kitchen, bathroom, wardrobe, study table & chair, etc. Whether you choose to stay in a private student housing in Philadelphia or share student accommodation, they come with all-inclusive utility bills.
Book early and find the best & cheapest accommodation for students in Philadelphia by contacting our experts now!
Top Demanded Student Accommodation in Philadelphia
There are many accommodations in Philadelphia for international students. Below is a list of the student accommodation you can find in and around the city. Before choosing an accommodation, checking certain factors like location, safety, price, and amenities is important. They are crucial and will enhance your living experience as a student.
Student Housing: They are an ideal off-campus Philadelphia student accommodation located in the prime area and near the universities, restaurants, markets, and hospitals. They offer a wide range of fully furnished student rooms in Philadelphia.
Private Apartments: The student apartments in Philadelphia are another type of off-campus student housing professionals manage. These apartments are spacious and offer a wide range of single- double-occupancy apartments, and so on. They come fully furnished and equipped with modern amenities such as a study room, common rooms, laundry, storage, parking, pet-friendly, swimming pool, garden, game room, study room, etc.
University Halls: These on-campus residence halls provide accommodation for students looking to stay within or close to the university campus.
About Philadelphia
Philadelphia is a student-friendly and historic city where it's played an important role in shaping the historical and political structure of the country. Besides its history, it is an international student destination, welcoming many students to study at its universities from all over the world.It is home to an Ivy League member, the University of Pennsylvania, a prestigious university with a high ranking among the top universities in the world.
Students come to study in Philadelphia because of the education system, favorable climate, accessibility, and livability, and it offers a multicultural student vibe. The colleges in the city are well-known for their innovation in the health and finance sector. This makes it a more favorable factor for students to consider studying in Philadelphia as job opportunities are available after completing studies at the Pennsylvanian universities.
Philadelphia is a big city, no doubt, but it has the elements of a small town; it is more relaxing yet vibrant in terms of fun, culture, and entertainment. It has more than 150 recreational centers and 150 parks to provide green and healthy living and high quality of life for the residents.
Facts of Philadelphia
Philadelphia is named the "Mural Capital of the World"
Philadelphia has the oldest residing road in the world
It is a place to go and watch Einstein's brain
The first business in Philadelphia was the beer business
Philadelphia had the 1st electronic computer
Finest 5 Areas For Students to Live in Philadelphia
1) University City
It is in West Philadelphia, located 2.7 miles from the city center. This is a student hub, and you will find many student housing in this area as it is home to the University City campus of Saint Joseph's University and Drexel University.
2) Temple
It is an affordable neighborhood in North Philadelphia if you do not want to stretch your budget. Temple University is located here, only 1.7 miles from the city center. There are many student accommodations here with access to transportation and social amenities.
3) BreweryTown
It is an upcoming neighborhood just north of the Art Museum area, which makes it an ideal place to live in Philadelphia. For one, it offers cheap rental in student housing, and the other is cheap eats and beer! It has a good mix of students and working crowd.
4) Old City
This is a cool area if you are an old school who wants to enjoy the old historic cobblestones and historic sites. It is also only 1.0 miles from the city center, offering lively nightlife, restaurants, bars, and pubs. You can also find reasonable student accommodation in the area.
5) Northern Liberties
It is a hipster neighborhood with art galleries, unique shops, great food, and low rental costs. It is only 2 miles from the city, making it an accessible area to get to universities, restaurants, bars, shops, etc.
Ideal cost of living in Philadelphia
The cost of living in Philadelphia is $1150 per month to $2400 per month. This will entail the cost of rent in Philadelphia, food, transportation, and miscellaneous expenses. The cost of tuition fee is not included in the cost of living. The average cost of student housing in Philadelphia will range between $615 to $1300 per month. Please bear in mind that the cost of your monthly expenses in Philadelphia will depend on your lifestyle.
As for food, it will depend on your eating and spending habits. If you eat outside, your spending will be more than paying for your groceries ($108/month). Eating in a mid-range restaurant will cost $30 per person while eating at local eateries will cost less.
Best travel transportation service in Philadelphia
Philadelphia has been named as the walkable city in the US. SEPTA public transportation networks like the Bus, Rail system, and the Subway will get you places in Philadelphia. Public transportation is one of the most cost-efficient, cheap, and fast modes of city travel.
Buses: The buses in Philadelphia serve many neighborhoods and more locations throughout the country's five regions. A bus fare ticket will cost $2.
Regional Rail: The rail will take you to surrounding areas and to known destinations like Manayunk, East Falls, Swarthmore, Chestnut HillArdmore's Suburban Square, Mt. Airy, Villanova, Doylestown, and Downingtown.
Philadelphia Discount Cards For Students: The Student Fare Card is a smart travel card that students can avail of to get a lower fare on traveling on all modes of public transportation.
Philadelphia Tourist Attractions
1) The Liberty Bell
It was previously known as State House Bell or Old State House Bell. It is a historical symbol of America's Independence. It stands across the Independence halls where the U.S. Constitution and Declaration of Independence were signed.
2) Rocky Statue
This is a famous statue landmark of the fictional Rocky Balboa. Because of the 72 steps leading the Philadelphia Art Museum, it's now known as the Rocky Steps. It is a famous photography spot for tourists.
3) Love Park
The Love Park is located in the city's heart to remind people of the brotherly city's motto. It is a great place to hang around and have iconic pictures with friends.
4) City Hall
The building has a great architectural structure depicting continents, seasons, allegorical heads, figures and masks. Up until 1987, it was the tallest building in Philadelphia.
Internationally ranked universities in Philadelphia
1) University of Pennsylvania
The Ivy League private research university: University of Pennsylvania was founded in 1740, ranking # 12 in QS World University Rankings, offering 52 UG programs. The closest student housing to this university is Evo at Cira Centre South Philadelphia, which takes three minutes to get to and from the university.
2) Swarthmore College
It is a private liberal college ranking # 741-750 in QS World University Rankings. This college allows students to design and customize their major from more than 40 courses.
3) Drexel University
It is a private university: Drexel University ranking #601-610 in QS World University Rankings, offering 137 UG and 177 PG programs. The 4039 Chestnut Street Philadelphia student accommodation is a 6-minute walk to and from the university.
4) Temple University
Temple University is a public rese arch university founded in 1884, ranking # 721-730 in QS World University Rankings, offering 208 UG and 37 Pg programs. The Evo at Cira Centre South Philadelphia is 17 minutes away, while the4039 Chestnut Street Philadelphia is 18 minutes away by bus/train ride for both accommodations.
Let us find your perfect home!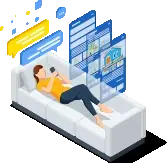 Search - Compare - Relax
Choose from 1.5 Mn 100% verified student rooms near the university & compare between the best options.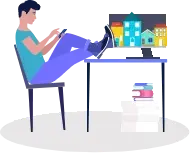 Easy Peasy
Instantly book the room in a matter of minutes. Save your time for more important things (Netflix).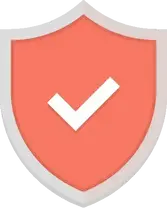 Price Match Guarantee
We keep our promises. Grab the best offers along with the lowest price promise.
Terms & Conditions
Frequently Asked Questions
Check out these answers to common questions and go to
Help Centre for more details.
Q. Is Philadelphia a safe city for international students?

A. Philadelphia ranks 48th in the QS Best Student Cities ranking (2022). The University of Pennsylvania alone has approx 6,931 international students. This city is a student hub with many students in many universities, making it a safe city for international students to live and study.
Q. Is it easy to book student accommodation in Philadelphia?

A. Yes, you can easily book your student accommodation in Philadelphia. Visit our website and filter your search based on your preferred location, budget, and other personal requirements. Our experts are available 24/7 to assist and help you search, compare and book a value-for-money student home in Philadelphia.
Q. Can I avail any offer while booking my student accommodation in Philadelphia?

A. Different student discounts are available depending on the time and season of your booking. University Living has a few student discounts, such as early bird discounts and promotional discounts. The earlier you book the accommodation, the better the deals!
Q. What are the famous localities for students to live in Philadelphia?

A. Some of the best areas in Philadelphia are University City, Northern Liberties, Manayunk, Old City, Queen Village, Centre City, Ardmore, Berwyn, Chesterbrook, Jenkintown, Conshohocken, etc.
Q. What is the process to find student accommodation in Philadelphia?

A. You can start by searching early, 3-4 months before you start your study journey in Philadelphia. If you want good deals, contact our experts, who will assist you. It's simple and hassle-free, and with our help, you will find the best, safest and most affordable accommodation in any part of Philadelphia.
Q. What is the average cost of living for an overseas student in Philadelphia?

A. The cost of living in Philadelphia will come to around......per month, excluding your tuition fees. This cost will include rent, food, transportation and other miscellaneous expenses. On average, rent in Philadelphia will range between...to....per month, the cost of groceries will be about....../month and transportation will cost ......
Q. How do I Pay for my accommodation in Philadelphia?

A. The student accommodation prices listed on our website are to be paid every month. Payment can be made through a credit/debit card or an online residential portal via electronic check. You are required to produce a guarantor, or you must pay 2x the deposit till the end of the lease.
Q. What are the amenities that are included in your bills?

A. The student housing is fully furnished with a Bathroom, Study Desk with Chair, Washer and Dryer, 24-hour Fitness Center, Full- Fitted Kitchen, Yoga Room, Lounge Area, Pool Table, Coffee-Breakfast Bar, Pet Friendly, etc.
Q. Can I view my apartment before booking student accommodation in Philadelphia?

A. Yes, you can view your apartment before you move in once you request with our agents. They will schedule a date that is convenient for you. Make a checklist of what you want to view of the property.
Q. What happens if I don't like my student Accommodation once I've moved in?

A. You can always request a change, and we will replace your room. We will have to check the availability of the room, and the room replacement will be done within 60 days from the date of request.
Q. What are the top transportation options in Philadelphia for students?

A. Philadelphia is a walkable city, and getting anywhere on foot or bike is easy. But, if you need public transportation, you can hop on a bus, train, subway or trolley to get around the city and its neighboring areas.
Q. What does student accommodation consist of in Philadelphia?

A. Student accommodation comprises student housing, which offers studios, suites and en-suite rooms. On the other hand, student apartments offer apartments for many types of occupancy. They are close to the university campus and provide full-furnished homes with amenities and inclusive utility bills.
Q. What factors should I consider when choosing a student housing facility in Philadelphia?

A. First and foremost, consider the safety and security of the accommodation, then look for an area or location that's safe and close to your university campus; last, but not least, ask about the amenities and services provided by the accommodation.
Q. What are the different types of student accommodations available in Philadelphia?

A. Student housing, also known as PBSA, is located in prime areas, affordable and managed by professionals. The student apartment is near the university campus, suitable for private and independent living, and quite popular among second and third-year students. The university halls are on-campus accommodation.
Q. Can I stay with my friend in the student accommodation in Philadelphia?

A. Yes, you can share a student room or apartment with your friend. You have to inform us when booking the accommodation as you will have to produce the same documents you will be submitting to us during the process.