The city of Oxford is located in the county of Oxfordshire, England. It is the administrative center and only incorporated settlement of Oxfordshire. It lies 56 miles northwest of London, 64 miles southeast of Birmingham, and 61 miles northeast of Bristol. The city is home to the world's oldest university, the University of Oxford, as well as a medieval castle and other historic sites. Owing to this prestigious university, a lot of international students prefer to stay in student accommodation Oxford.
There are several tourist attractions in Oxford such as Bodleian Library, Ashmolean Museum of Art and Archaeology, Ashmolean Museum, Pitt Rivers Museum, Oxford Castle & Prison, Oxford University Museum of Natural History, Oxford Botanic Garden, Radcliffe Camera, and History of Science Museum.
If you are planning to pursue higher education at Oxford then get ready for an amazing academic journey. Let's take a look at the top 5 student accommodations in Oxford that are designed considering students' requirements as well as budget.
iQ Alice House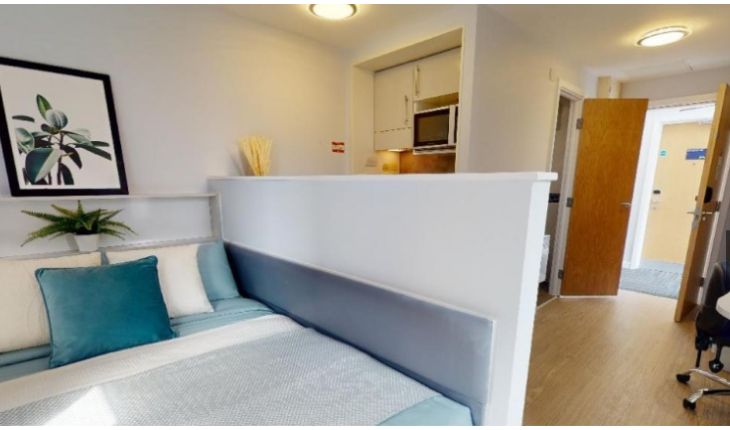 With an ideal living environment, and located only 15 minutes walk away from the University of Oxford, iQ Alice House offers well-furnished, and luxurious studios. You can find various transport facilities right at the doorstep of this student housing. This property offers privacy with a host of facilities available such as large bedrooms with cosy beds and ample storage space, fully-equipped kitchens, study room, common area, pool table, vending machine, bicycle storage, and more with rentals starting from £325 per week. Take a break, and head to Oxford University Park, whenever you want to bathe in the fresh air.
West Way Square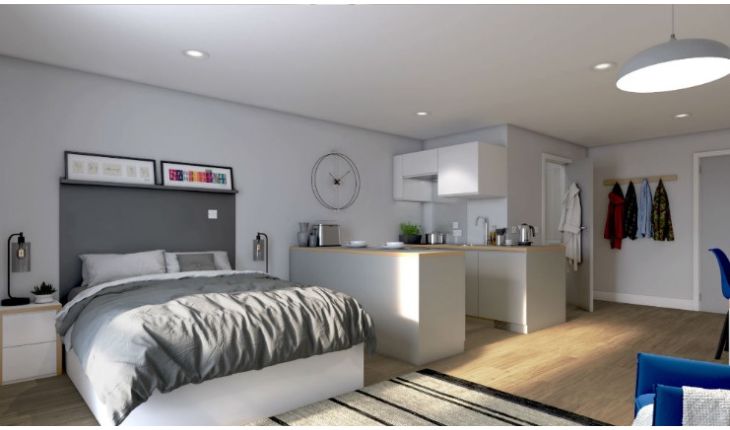 This modern student accommodation has fully-furnished ensuite rooms and studios with facilities including bedrooms with beds, storage space, full kitchens, a gym, games room, rooftop terrace, lounge, cinema, study room, courtyard, common area, laundry room, and dining room. You can book your stay with the rented amount starting as low as £232/week. West Way Square is an ideal accommodation for those looking to stay near the university, social places, bus stops, restaurants, shops, and stores.
Student Castle Oxford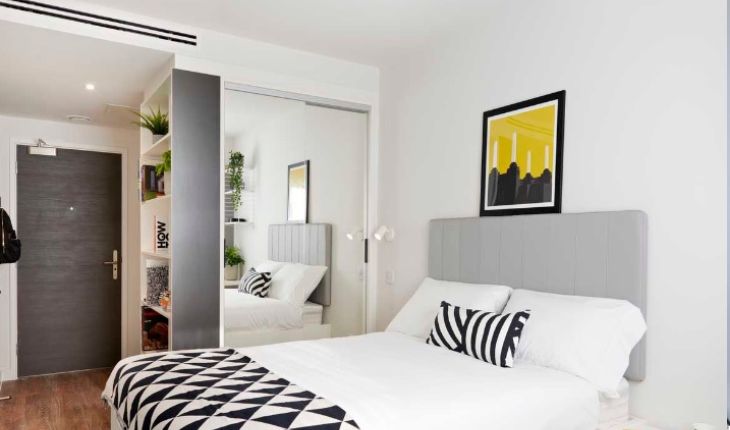 You can easily reach this property within 7 minutes from the Oxford Station and is also in proximity to the university campus. Find comfortable and luxurious shared and private studios and apartments at this property along with a bed, storage space, study area, full kitchen, meeting room, gym, outdoor courtyard, common area, and bicycle storage. You will not regret choosing this option at Student Castle Oxford as the weekly rent begins from £231. For sports enthusiasts, there is a dedicated games room to chill.
The Spireworks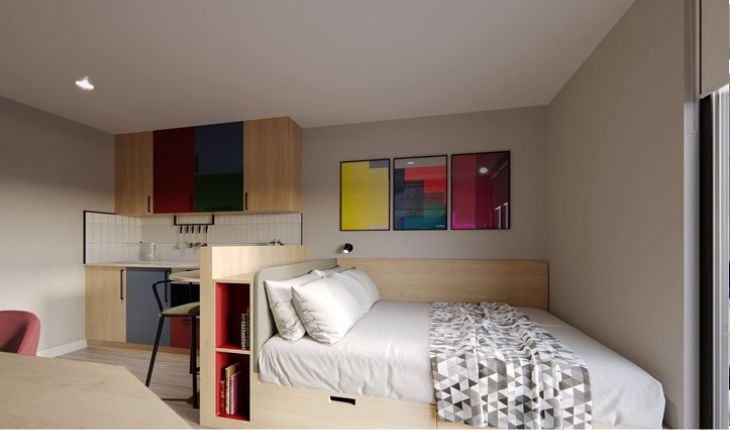 This student accommodation is feasible for those studying at Oxford Brookes University, as it is located only 20 minutes' walk away. It offers exquisite communal facilities like a gym, yoga studio and courtyard for health-conscious beings. It has a range of studios that comes with a relaxing bed, kitchenette and ensuite while delivering the utmost privacy and a peaceful environment. With the weekly rent beginning from £215, The Spireworks accommodation is designed to give unmatched comfort to the students where they will get ample opportunities to unwind in the cinema room, rooftop terrace, and common area.
Cambridge Terrace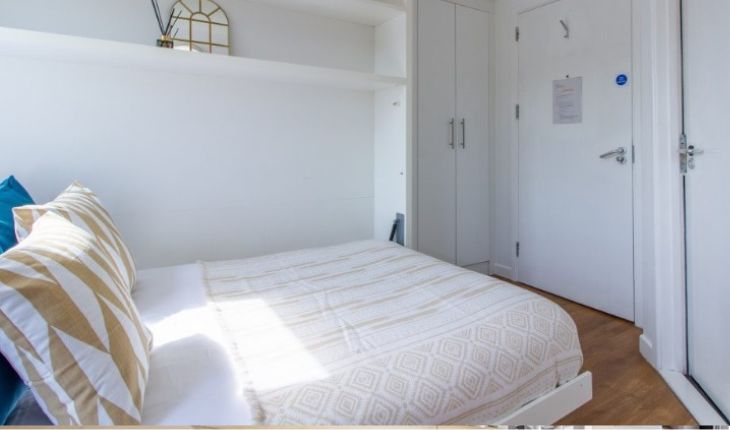 Located 12 minutes away from the University of Oxford as well as Oxford Brookes University, Oxford Brookes University is near Oxford Train station. Cambridge Terrace accommodation is a mix of shared and private apartments and studios. It is designed to give unmatched comfort to the students with the availability of private bedrooms, TV, an onsite maintenance team, full kitchens, and a laundry room. You can reserve your spot here for as low as £220 per week.
These are some of the popular student accommodations in Oxford that offer a lot of amenities to the students. The best part about these properties is that they are located near campus, restaurants, supermarkets, shops, bars, parks, transport links, community centres, and other social venues. So, check out these safe and secure student accommodations Oxford and book a spot for yourself.
Other Articles