There is a far higher leap in the growing interest of studying abroad in Indian students, these days. A rather conscious approach of selecting a good university abroad and securing their future as such can be seen as the new trend. Students are becoming smarter and wiser and so are their demands of acquiring quality education on the rise. They are no more willing to invest money and accept whatever they are being provided within the name of education and this shift in the culture has also lead to the development of many overseas education consultants, these days.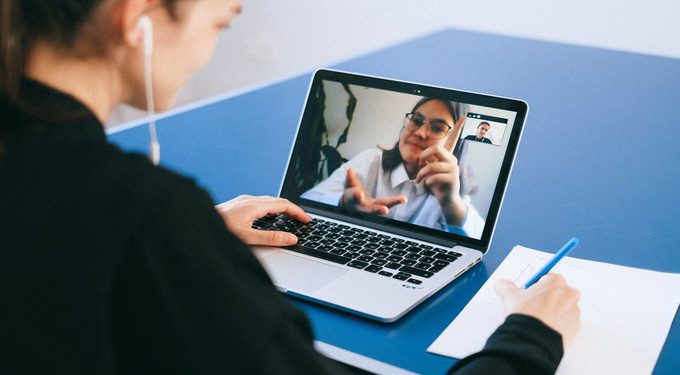 With the growing interests, there is also growing confusion and haphazardness which is making space for more and more education consultants to step up and provide help. These consultants are well informed, have all the necessary contacts, and exceptionally improve the overall experience of the entire admission process for students. They look after the documentation, fees transfer, travelling arrangements and double-check everything before you are good to fly to your dream country for your higher studies.
But with so many consultants around, it can be overwhelmingly arduous to choose the right one. Let's explore the best ways to select the best education consultant.
What Should You Look For In A Good Overseas Education Consultant?
The rise in education consultants can put you in an indecisive position but ticking off the below-mentioned features can ensure a good choice from your end.
Knowledge and Experience
A good education consultant will undoubtedly have expertise in the field. It is imperative to glance through their background and look for a consulting agency with at least 2-5 years of experience in the industry. Better would be an agency that has a demonstrated track-record of placing students in the country, and even better, in the University of your choice. So say, if you want to pursue a course in a University in London, make sure that the agency has a displayed history in placing students in London, or to double lock your chances, in the very University that you wish to study in. Additionally, if the agency has employees who have studied abroad, it will be merrier since having people who have personally been through the process can save you from a lot of clutter.
Profile and Career Assessment
While you work with the agent, make sure that you are provided with a good number of University options that are in line with your career aspirations. A good education consultant will definitely be well informed about the courses offered by various universities around the world. He/She will also do his/her research well before producing the options before you, indicating their expertise. To narrow down the difficulty, a good agent will also consistently work with you to help you shortlist the best of universities from the available options.
Financial Aid
Most education consulting agents do the bare minimum to get by. They draft SOPs, proofread and optimize letters of recommendation and complete the application process at most but a good agency knows no limit when it comes to customer service. A consultant from a good agency will also help you manage your finances as well as connect you to loan sanctioning institutes if need be.
Holistic Assistance
As simple as it appears, getting admission to a university abroad, is pretty taxing and confusing. It is much more than loans, documentation, and application. You also need to manage finances, find appropriate accommodation, get a visa, book flight tickets and the list goes on. A consultant from a good overseas education consulting agency knows the drill and is well organized as well as prepared to scrap out the clutter and assist you at every step to minimize the trouble as much as possible. A good consultant will also remain updated with the revised admission processes of various universities and will guide you to follow suit. He/She will have an eye for even minute details and will pay close attention to everything during the entire process.
Communication and Interpersonal Skills
This is one of the key aspects to pay heed to. Your consultant should have excellent communication and interpersonal skills at all costs. These skills speak volumes of the agency's professionalism as well as the commitment to providing the best service possible. If the consultant struggles to speak English or isn't very fluent in the same, it is indicative of lethargic and unprofessional behaviour. Also pay attention to how much the consultant pays attention to your interests, demands, and preferences. Unless you are being listened to, every other service has no value. You should be provided with details that are relevant as well as important as per your interests.
With GyanDhan, you are just a 'sign-up away from meeting the best of consultants. GyanDhan has plenty of partners around the globe who fit all the above-mentioned characteristics and aspects that determine the efficiency of a good education consulting agency. Its partners have a proven history of successfully placing students in universities around the world and have been consistently working hard to maintain and grow their reputation in the market.
Guest Blog by GyanDhan
Other Articles