Whether you're about to start university, or will be going into another academic year, choosing where to live is definitely one of the main things you'll be thinking about right now. You'll definitely want to be close to the university, within easy reach of bars and shops, have a good lifestyle and great community to meet new people and make friends. But what about the room? What should you be looking at in order to choose the best student room for you?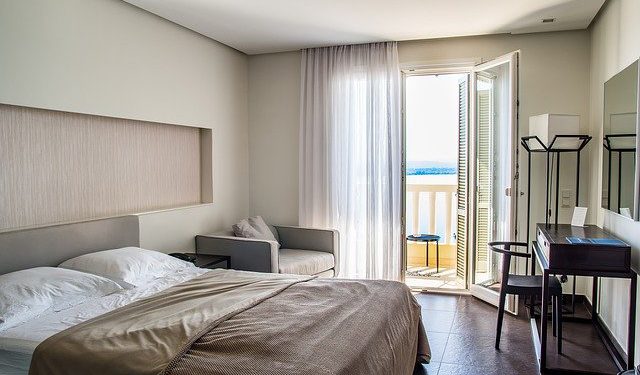 Choosing the best student accommodation for your needs can be tricky! Although the UK market has a large number of options to choose from, it can feel overwhelming if you don't know what you should be paying attention to. Here at Abodus Student Living, we know how important your room is for your overall student experience! To help you choose the perfect room, we put together a list of things to look out for when making your decision.
Privacy vs living with flatmates
When you start looking at student accommodation options in your chosen student city, it's likely that one of the first decisions you'll have to make is what kind of lifestyle are you hoping to live when you go to university. That will determine what type of room, you'll choose!
Are you going into your first year with a keen desire to make friends and take advantage of everything your new uni life has to offer? We suggest you choose an en-suite room in a cluster of flats. While you'll still have a considerable amount of privacy (i.e., your own bedroom and en-suite shower and toilet), your common spaces, like the kitchen and living room, are shared with other students so will make it easy to meet new people. While there are both good and bad parts of having flatmates, it is true that first friends you make at uni are often your flatmates!
Alternatively, if you're looking for more privacy to focus on your studies or want your own private kitchen/dining/study area, consider a studio. They do tend to be slightly more expensive, but you get extra space and a completely independent student living experience.
Price vs space – strike a balance!
Talking about value for money, balance between price and space are not always easy to achieve but it can be done! Pay attention to how big (in sq. metres) the room is, the size of the bed and the weekly price. Comparing different room types based on these features can give you an insight into which room may be best for you. Sometimes, you can even find some great cashback offers and discount deals on the bigger rooms!
While the size of the room is not the main aspect of your accommodation, feeling comfortable in your private space can contribute a lot towards a good student experience. Keep in mind that the price of the room is determined by many factors and student living in some cities is much more expensive than others! The average student rent in the UK is £126.42 per week, according to National Student Accommodation Survey 2020, however, those we polled in the South East pay 38% more each week than those in the North East.
Avoid a headache of bills, choose all-inclusive
Whatever your hopes are for your upcoming academic year, it's unlikely that you're looking forward to sorting through those student bills! Living on a tight student budget can be tricky enough, without having to also worry about paying electricity and water bills. Avoid the hassle and make sure you choose an all-inclusive room.
Here at Abodus, we pride ourselves on ensuring that the only thing our residents have to focus on is having the best time! When you choose your student room, we recommend making sure it comes inclusive of utility bills, high-speed wifi and contents insurance.
On the topic of all-inclusive, when you're choosing your student room, it is also important to check what else you'll be getting for your money! This is where living at a private student accommodation will give you much better value for money. Most student accommodations have common and study rooms which are perfect for spending time with friends and studying for your exams. Just think how busy it can get at the university library during the exam period… You'll definitely appreciate having a quiet place to study! Another important thing to look out for is an on-site gym. It's important to stay fit and look after your health while at university and imagine how much money you'll be saving if gym access is included in your rent.
Finally, ask yourself, what would I like to be doing outside of lectures and coursework to make my university experience the best it can be? If you live at a private student accommodation, you'll have a chance to get involved in events (virtually and in person), take part in giveaways and competitions, and take advantage of some freebies and discounts. For example, here at Abodus, our residents get exclusive access to a VIP discount programme with offers for exercise classes, cruelty-free haircare products and more!
Location, location, location
Last but not least – remember to consider location when choosing the best student accommodation for you. You can choose the best room, have all the facilities you need, take advantage of events and student discounts… And still, if you have to wake up really early for your 9am lectures or take long commutes to a university campus, your experience will be spoilt! You want to make sure you choose a room in a student accommodation that is close to university and close enough to bars, restaurants, and shopping destination to ensure you can take advantage of all that the city you'll be living in has to offer!
Alternatively, if you're happy to commute to university and you want to live in a bohemian location which would immerse you more deeply into the local life, you should look out for an accommodation that is located a little further out of the city centre. If you choose this, make sure you check out the transport links before you book. There is nothing worse than settling into your new home-away-from-home and realising that you don't have convenient access to public transport near you, and you have to either walk everywhere (which might be good for your health but can be time-consuming) or take expensive taxis!
Whatever your exact needs are, you'll be sure to find the best student room in the huge number of options on offer! This list will help guide you through the process and help you feel less overwhelmed and more excited about what your new academic year might bring.
Guest Blog by Abodus Student Living
Other Articles