Many of you might have heard or read about the legendary tale of Robin Hood – who used to reside in Sherwood Forest with his 'Merry Men' and stole from the rich and bestowed that to the poor. He actually originated in Nottingham and if you are thinking of ways to look for him then he's long gone by now. But what I can tell you is that your time in Nottingham can be just as adventurous, if not more.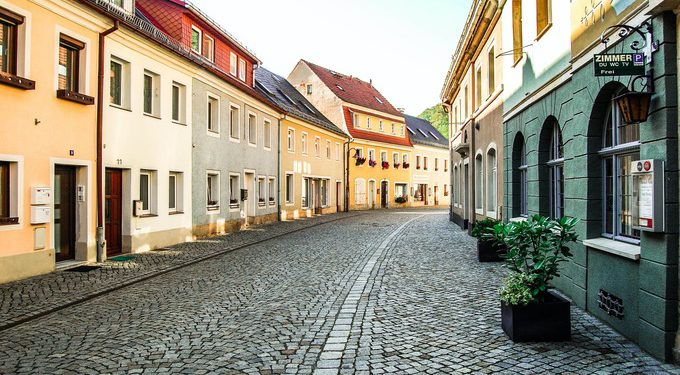 This blog is all about the inside scoop on all the things you can do during your stay in Nottingham (apart from studying), so it will be filled with memories and plenty of fun stories you can take back home. 
Nottingham has everything to offer to those who love history, sports, food, shopping or like to explore the nightlife of Nottingham. 
History Buffs
Your love for what lies in the history of the times will really outshine as you will be fascinated to explore impressive collections in museums of Nottingham. Discover the people, companies and industries in the 'Nottingham Industrial Museum' with five galleries exemplifying key Nottinghamshire industries like textiles, transport, communication, mining, and power. What more? You can locate the 'National Justice Museum' at Nottingham's historic Lace Market which showcases original Courtrooms, dungeons and prison cells. Likewise, 'The City of Caves' that were excavated long back in 1250 AD will provide opportunities to explore these man-made caves discovered under the local shopping centre. 
Sports Enthusiasts
Nottingham boasts a range of world-class sporting venues and so it is the perfect destination for those groups looking to include sports into their stag do. Whatever may be your game, take a look at one of the world's oldest cricket grounds 'Trent Bridge' which is practically a pilgrimage destination for fans of cricket.
Right in the heart of Nottingham, is where you can visit 'The National Ice Centre' with a world class ice skating facility. Here, you can watch the Nottingham Panthers compete in the top tier of England's ice hockey league. And if you fancy a day at the races then about a mile and a half from the city center is where you'll find 'Nottingham racecourse'. This place offers top class racing excitement. 
Foodies
The food scene in Nottingham is diverse, with plenty of budget-friendly spots and food lovers can focus on unpretentiously good food made with fresh ingredients. So you can check out 'Sat Bains', an eccentric complex of kitchen, lounge, sommelier station and conservatory which does an extraordinary seven-course tasting menu including dishes like veal croquette and Anjou pigeon.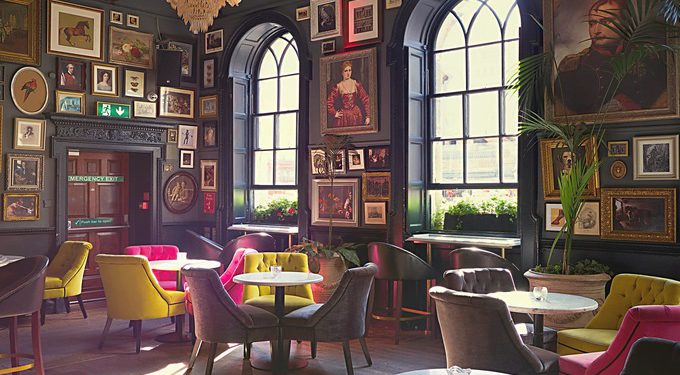 Check out 'Junkyard' , a part craft bottle shop, and part American diner complex. This place boasts fifteen taps and an inventively authentic food menu to not miss out on the sumptuous fish burger they serve. And finally for a high end experience visit 'Alchemilla' for its vine-covered door leading you down below street level to some awesome delicacies. To put it simple, a place where you want to eat fancy food underground.
Shopaholics
Nottingham is a top shopping destination in the East Midlands, with a diverse collection of experiences you will have being there. Find 'Bridlesmith Gate', a half-timbered building hosting designer names where Hugo BOSS mingles with Joules to offer upscale fashion wear. You simply cannot put your eyes off the high-street shopping galore at  'intu Victoria Centre'. From the cosmetics of Boots to Claire's Accessories to cuddly toys of the Disney shop, you're not likely to get bored scouring the spacious arcades. The 'Lace Market' which was an engine room for textile production is a place to delve into huge vintage clothes emporiums or shop for skate gear and some urban wear. 
Party Animals
Nottingham is also known for its seriously eclectic scene. With something to bring out the party animal in you, the city offers fancy cocktail bars, wild student clubs, VIP hangouts, and just about everything to suit nightlife tastes. Hidden down a back street is one of Nottingham's best secret bars, the 'Hockley Arts Club'. This is one creative space for socializing and partying. 
Championing the winning combo of wings and cocktails, 'Bunk' is a brilliant secret Nottingham bar which can be found down a staircase. It  makes the most of their cracking happy hour deal here. Nottingham also has 'The Walton Hotel', a quirky townhouse occupying a prime position. The hotel's brasserie offers seasonal menus including light bites, vegan options, and  drinks including fine wines and daily special cocktails.
So these are some amazing options to make the most of your student stay in Nottingham. I hope this information is of some value to you especially if you are looking forward to doing things matching your personality. 
Other Articles