Excited about the list of places where you can eat under £10?
We know being a student comes with a lot of spending restrictions. You have to maintain a monthly budget and get to visit restaurants once in a while.
The cost of living in Liverpool for students is affordable in terms of accommodation, but food can be expensive when you eat outside.
Well, you can now visit these places more than you want because there's a variety of options and food to grab on the go at a cheap price!
Let's not waste time, and give you that list you've been waiting for!
Below are the restaurants, cafes, etc you can go try out:
1. The Garden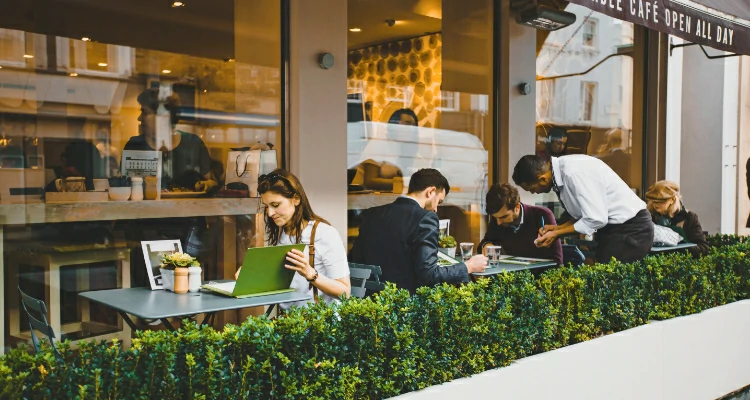 Are you a healthy food snacker? Explore this place and its food…All at an affordable price!
A bohemian coffee cafe by day, serving light snacks, soups, salads for lunch, and small plates by night.
You will find a variety of scrumptious food options and drinks. There's a vegetarian, vegan, and gluten-free options selection of salads, soups, sandwiches, etc.
Price:
Breakfast: £2.95 – £6.30
Main meals, sandwiches, salads: £3.95 – £6.75
Service: Dine-in, Take away
Location: 88 Wood St, Liverpool L1 4FA, United Kingdom
2. Moose Coffee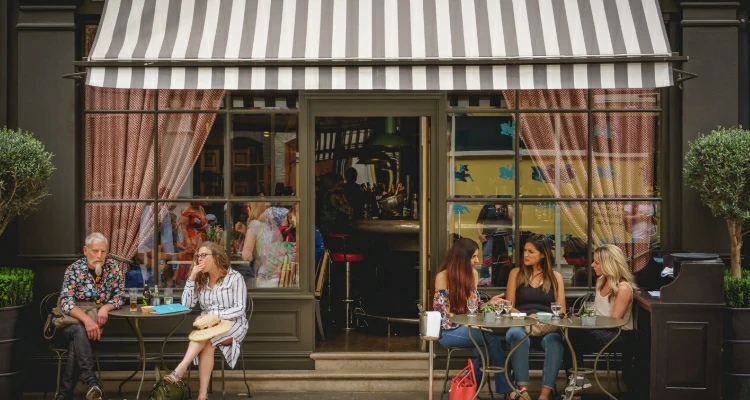 If you fancy an American breakfast in Liverpool, head to this US-inspired cafe.
They serve an eclectic mix of authentic North American breakfast and brunch. Some of their best comfort food is pancakes and waffles! And, a whole other bunch of fancy stuff.
There's a touch of vintage vibe to this place to chill and eat at a cheap price!
Price:
Breakfast: £3.90 – £9
Salads and sandwiches: £5.90 – £8.50
Service: Dine-in, Take away, Delivery
Location: Federation House, 88 Hope St, Liverpool L1 9BW, United Kingdom
3. Lunya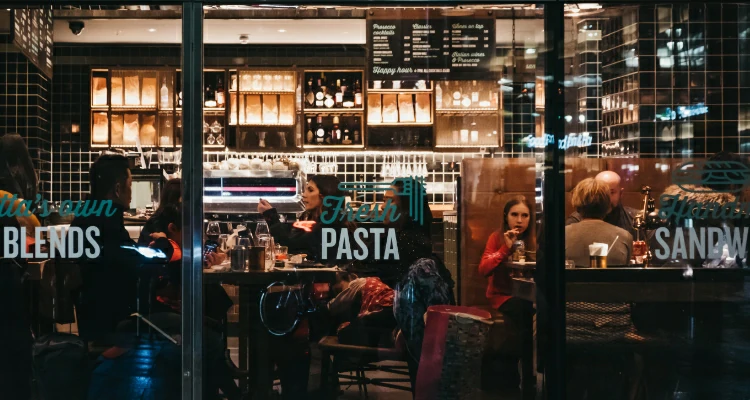 A dog-friendly, award-winning Catalan and Spanish deli serving exotic food for a great deal!
This buzzy place is perfect for breakfast and lunch. You can take away snacks like cakes, tortillas, sandwiches, etc.
There are also gluten-free and vegan options.
If you fill out their comment card after every meal, you get a 10% discount too!
Price:
Takeaway snacks starts at: £1.50
Sandwiches starts at: £3.50-£5.25
Service: Dine-in, Take away
Location: 55 Hanover St, Liverpool L1 3DN, United Kingdom
4. Bold Street Coffee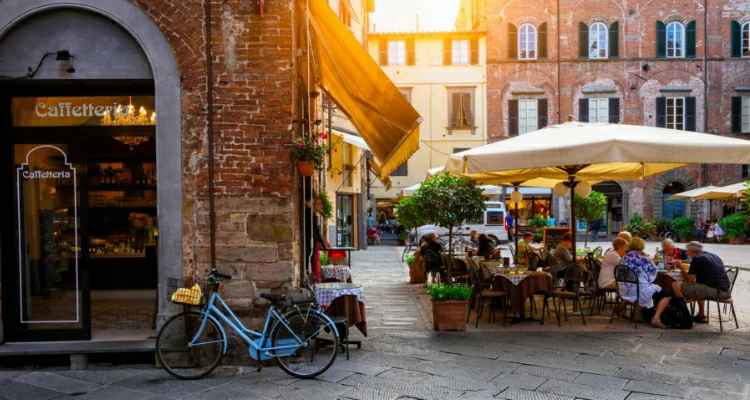 Looking for a coffee shop with a chill vibe and great decor and ambience? Visit this place!
They have amazing coffee and an extensive menu for breakfast, brunch, and pastries.
There's a choice of modern brunch or traditional dishes.
Food, place, and price are a good combination here!
Price:
Breakfast starts at: £2.50 – £6.95
Sandwiches and salads start at £2.95
Service: Dine-in, Take away
Location: 89 Bold Street Liverpool L1 4HF
5. MelloMello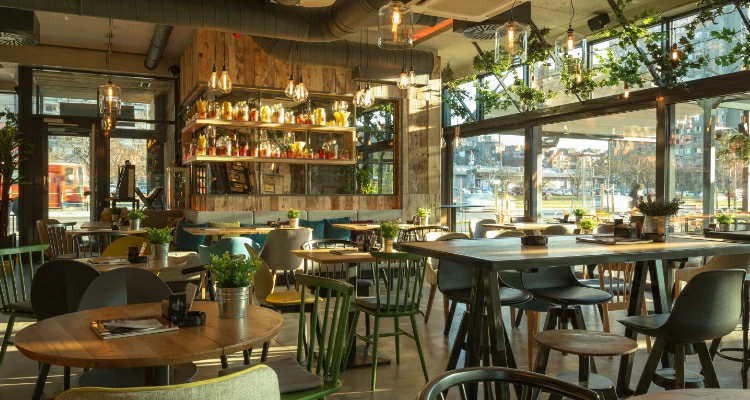 This is an artsy veggie/vegan cafe and bar to let you indulge in only comforting foods.
Whether you are craving spinach lasagna, porridge, risotto, soups, etc, they all come in scrumptious flavours!
And, if you are up for a pint of beer too! You get to taste and experience hand-crafted beers made here!
Price:
Breakfast starts at £2.25
Snacks and sandwiches start at £2.95-£3.55
Meals start at £5.50
Service: Dine-in, Take away
Location: 40-42 Slater St, Liverpool L1 4BX, United Kingdom
Check out: Top 5 Student Accommodations in Liverpool
Other Articles