Canada is a country in North America and a good place to live as a student. The country offers high-level education and popular degree options for students. Some of the best cities to work and study in Canada are Toronto, Montreal, Ontario, and Vancouver.
OCAD University, York University, and the University of Toronto are popular among students.
Student life in Canada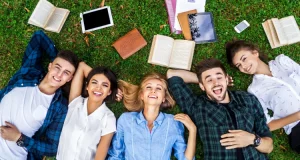 Canada is a student-friendly country filled with a young crowd. There are plenty of activities to enjoy life as a student in Canada. Whether it is inside or outside the university, there are various opportunities to explore! You will find clubs, societies, sports clubs, etc to socialize with and meet people.
Students who study in Canada have the advantage of working part-time while studying. The government allows international students to work. If you have a Social Security Number, you can work up to 20 hours per week within the campus or outside the campus. This gives you extra money to spend and enjoy student life in Canada.
Student Accommodation in Canada
According to data released by the IRCC, it showed a record number of 807,750 international students present in Canada in 2022.
With the huge number of students on the rise, Canada manages to accommodate them. Finding accommodation is not an easy task, but if you know the tools and resources, it's an easy game. If you can't find anything on campus, you can find a gamut of options off campus.
Start by paying a visit to the international student office and university website. Or go online, and you will find many accommodation service providers.
Types of Accommodation
Applying to and getting into colleges is already an overwhelming process. But the most common struggle for all freshmen is finding accommodations.
Finding an accommodation is an easy process now. Back in the day, it was a different story. Today, you have everything just a click away. There are many companies online offering services to assist you in finding a home as per your budget.
Before you go house hunting online or offline, first know the kind of places available for you. Let's first look at the types of accommodations that are available to meet your budget:
University halls are owned by the university and are places where students can stay together. For instance, if your university is in the central city, university halls are slightly expensive, but you can cut costs on your travel. You have the cheaper option of choosing university residence halls, which are affordable outside of the central city.
Shared Apartments (off-campus)
Shared apartments are like townhouses. In this type of accommodation, you can choose to share the apartment with your friends. The price will differ according to the location and your meal requirements. It will cost between CAD 700 and 1,000 monthly. The best part about universities in Canada is that they help students look for off-campus housing.
Homestay is also a popular choice among international students. In this type of accommodation, you get to live with local families. You can find small, affordable homestays with family and feel the experience of being at home. It is within budget; home-cooked meals are available; there is safety; and you don't miss home.
The only drawback here is the distance. Universities are usually located away from these residential areas. You can expect to travel 20–30 minutes daily.
Cost of Living in Canada as a Student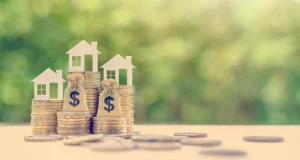 The cost of living in Canada can vary depending on the provinces. The costs of living in Ontario will be different from those in Alberta, Ottawa, etc.
Let's give you a briefing on the tentative costs of living in Canada:
Vancouver
Some of the most popular locations in Vancouver are Commercial Drive, Main Street, East Van, and Chinatown. It is home to popular universities such as the University of British Columbia and Simon Fraser University. The cost of living here ranges between CAD 900 and 1300 per month.
Calgary
The popular areas to live here are Beltline, Kensington, downtown, and Brentwood. Home to the University of Calgary or Mount Royal University. The cost of living ranges between 600 and 1400 CAD per month.
Montreal
Some of the best places to live in Montreal are Old Montreal, Downtown, and Griffintown. The cost of living in this area is between CAD 500 and 1000 per month.
Toronto
This is an expensive city and home to York University and the University of Toronto. Some of the best places to rent here are Clairville, Kingsview Village, The Annex, and Dufferin Grove.
Find accommodation online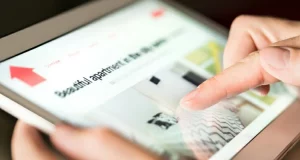 Remember to start looking for accommodation two months before you travel abroad. It's not difficult to find inexpensive student accommodation these days.
So, don't fret over finding accommodation. Research, organize, and plan before you decide to choose accommodation in Canada. Find a place that you can call home, feel safe within your budget, and be at peace. It is a long stay!
Use Moneyhop for easy banking
MoneyHOP is a full-stack cross-border neo-banking solution that enables individuals and businesses to Send and Spend money conveniently and economically across the globe at any given time. Being a full-fledged money changer regulated by the RBI, the company provides a unified interface through which users can seamlessly transfer money between multiple accounts at a near Zero Forex Markup (FX).
MoneyHOP aims to simplify international banking procedures and help India go global. moneyHOP's instantaneous, cost-effective, and user-intuitive contactless remittance service offers complete transparency and significantly reduces the total transaction costs of sending money abroad. All in all, moneyHOP's state-of-the-art, tech-centric, customer-focused solutions are designed explicitly to build the next-generation digital banking platform that promises a never-seen-before cross-border payment experience.
HOP Card by moneyHOP
HOPCard is a Debit+Forex card powered by Visa linked to a multicurrency wallet which can be accessed via your phone on HOPApp. moneyHOP offers the card as a debit+forex card and opens a bank account with SBM bank. The HOPApp allows you to access all the services concerned with transactions and card controls without having to physically visit the bank. So let's just say that if you swipe the card somewhere in the UK, you will only be charged a GBP/INR rate and a lesser convenience fee as compared to the standard bank fees. Moreover, the cross-currency fees charged are minimum in comparison to the bank fees. The card can be used on any PoS device in India as a debit card as well. The same card can be used for internet purchases as well, which is helpful in situations where making travel arrangements in a foreign currency is necessary.
Benefits & Features of HOP Card
No joining fees

No charges for adding or withdrawing INR

No currency conversion charges, Zero hidden charges, near Zero Forex Mark-up.

Acceptance in more than 150 countries

Works as both Debit and Forex card.

HOPApp to navigate through the card. One can easily track expenses, transfer money, block/unblock cards, etc through the app itself.

Multi-Currency wallets to save from exchange rate volatility.
Other Articles