Students who have just completed their intermediate exams and thinking of pursuing their higher education in foreign countries must try for Germany. You need not have to worry about the details and any other doubts as we are here to clear everything and make you believe that Germany is really a good place for pursuing their higher education.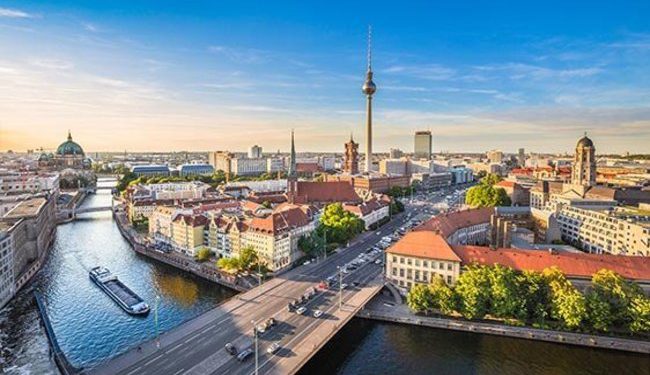 If you have made our perception about studying abroad, you must have once thought of Germany too. Germany being one of the most popular countries throughout the world is also ranks in the best countries for its educational system. We are very much sure that thinking to study in Germany after the 12th will never be a regret for you. We will discuss every single detail about it like its best colleges, its courses, etc.
Germany is world-famous for offering the best education and career opportunities to the students pursuing their higher education from there. Germany is mostly popular for its art, design, technology, and innovation all over the world. Now, proceeding further, we have mentioned the best courses that are liked by most of the students who want to study in Germany after 12th.
Best Courses for Students to Study in Germany After 12th
Students who have completed their intermediate or 12th and want to study Germany should have gone through little confusion for once at least. So, we are here to help you with the best courses that are available for the students who want to study in Germany after the 12th. Just, go through the courses below:
Mechanical Engineering
Arts and Humanities
Medicine
Agricultural and Forest Science
Theatre and Music
Design
Economics
Civil Engineering
Political Science
Sociology
Mathematics and Natural science
Law
Language and Cultural Studies
These were some of the courses that are most knowledgeable and popular in Germany. So, students who want to study in Germany after the 12th can go for any of the courses from the above list.
Best Universities for Students to Study in Germany After 12th
Now, when you are decided on a course, that is, appropriate for you. You must be wondering about the best colleges or universities to join to study in Germany after 12th. So, we have listed some of the best universities in Germany that offer the best education to their students.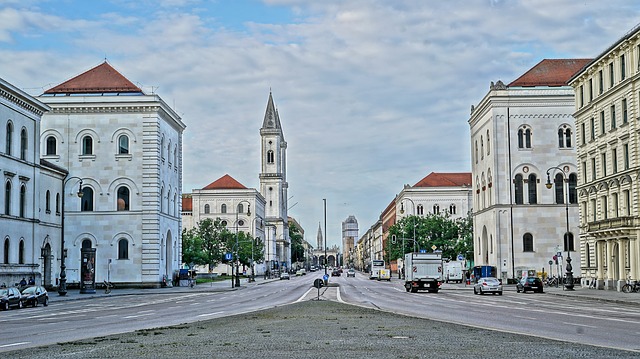 University of Munich
Free University of berlin
University of Cologne
TU Dresden
Berlin Institute of Technology
Eberhard Karls University of Tubingen
Ludwig Maximilian University of Munich
University of Gottingen
Darmstadt University of Technology
RWTH Aachen University
Ruhr University Bochum
University of Munster
University of Freiburg
TU Munich
These were the best universities for all the intermediate students who are willing to study in Germany after the 12th. Visit their official websites and look for all the details. So that you can easily select the best university for starting and upgrading your career.
Who can Study in

Germany after 12th

?
It is not that easy that you have selected a preferable course and university and joined it for your studies. There are some requirements that every student needs to fulfil to join the universities of Germany for pursuing higher education courses. The following requirements are mentioned below:
Candidate age must be above 18 years or more.
Students must have completed their intermediate (class 12th) from a renowned board.
Student' academic performance must be good and minimum marks of 90 percent is needed.
Candidates must have qualified for their English proficiency test as required by the universities.
Necessary Documents for Students to Study in Germany After 12th
Once you have cleared the eligibility criteria, you will have to complete the document verification as well. Following are the necessary documents that are required for studying in Germany after the 12th:
Xerox copies of results of class 10th and 12th.
Bank Details and Bank Statements.
Result Proof of English Proficiency Tests like TOEFL or IELTS
Statement of Purpose
Also, under current law regulations in Germany, if you're an international student from a non-EU or non-EEA country, you must prove you have the financial resources (Finanzierungsnachweis) to cover your living expenses in Germany. The amount required to cover the expenses must be paid into a German blocked bank account.
Best Reasons for Studying in Germany After 12th
Now, at the end of the article, we would like to inform the best possible reasons for all the students, selecting to study in Germany after 12th. Here, we have maintained a list of points that will make you sure that selecting Germany for pursuing your higher education is a very good option.
Germany offers a high quality of education that is very effective for every students' career.
Students will get opportunities of studying in top universities with low and affordable tuition fees.
Universities of Germany offer an extensive variety of courses with the best research and teaching amenities.
Students will get practical knowledge along with theoretical knowledge.
Germany is a very safe and economically affordable destination.
Studying at Germany's top university, students get better job placement opportunities and career growth advantages.
To conclude, we have mentioned everything as per our knowledge. Just read the article, think, and select the best options for your career. We hope that you get success in your career.
Guest Blog by ForeignAdmits
Other Articles