So finally you have decided to pursue your education abroad? A good decision as many would say but have you ever thought about how to plan for it accordingly? The first and foremost decision relevant to your study abroad journey is to make the choice of the country and the university. But for that, having an idea about the eligibility criteria is important. If the UK is your choice, then first it is paramount to know about the eligibility criteria of the top 5 UK universities.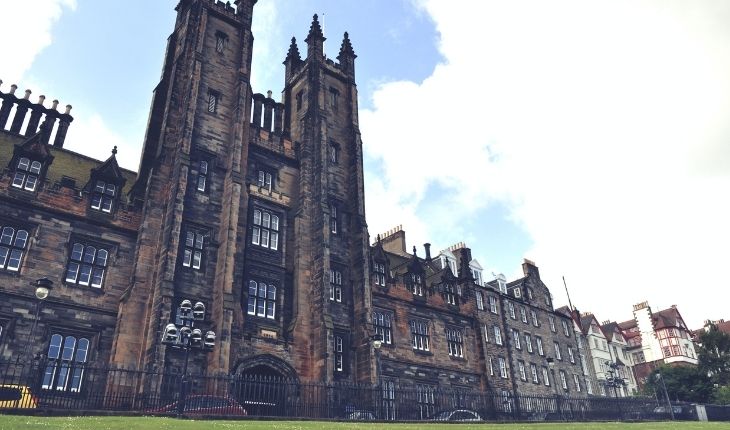 Holding itself steadily to this standing, the University of Edinburgh is the fifth in the list with respect to being the preferred top choice of the university, especially with international students. To seek admission in this university, aspirants should look at the major eligibility criteria if they want enrolment in undergraduate courses and likewise for the postgraduate courses offered by the institution. 
Eligibility criteria for undergraduate programs 
The first criteria to look for are the achieved academic scores which should be a minimum of 80% at the higher secondary level. 

Scores the recognized English

proficiency test

like IELTS, and TOEFL are compulsory to demonstrate a candidate's capacity of using the language in the UK. 

The other eligibility criteria include admission essays, LORs, SOP, activities participated in and any accolades won.  
Eligibility criteria for post-graduate programs 
SOPs and LORs

Official

Transcripts

and Certificates of the undergraduate studies

Profile/CV

References

Work experience which is totally program-specific.

GMAT scores are applicable for certain courses.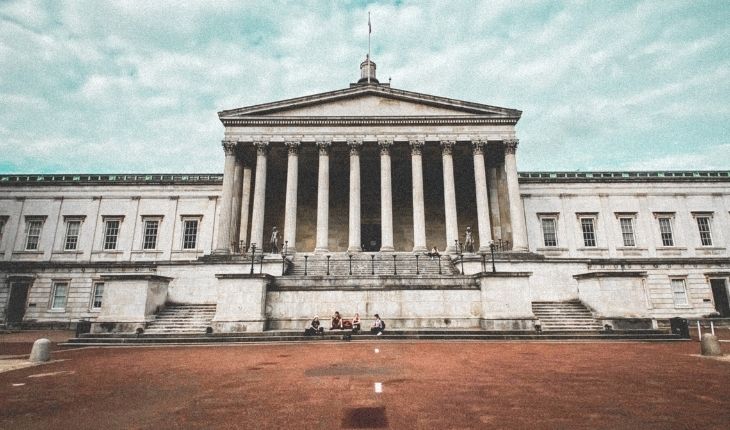 The 4th best university to consider is the University College London where the eligibility criteria is truly based on three A Levels A*A*A–ABB which also depends on the degree program opted for. 
Eligibility criteria for undergraduate programs 
Should have completed, or expect to complete, two years of study at the university level prior to entry to UCL. 
The entry requirement is a cumulative GPA of 3.3 / 4.0 (or equivalent), but some subject areas require at least a 3.7 and may have additional prerequisites.

Secondary school qualification

Official transcripts

Personal statement

LOR

English language proficiency test scores

Some additional requirements for certain programs.
Eligibility criteria for post-graduate programs 
Proof of securing Bachelor's degree from a recognized institution with Upper second-class (2:1) with either:

Minimum required overall CGPA of 7.75/10, 6.25/8.0, 5.75/7.0, 4.25/6.0, or 3.3/4.0

A minimum of 60% aggregate

Bachelor's degree from a recognized institution with Lower second-class (2:2) with either:

A minimum overall CGPA of 6.75/10, 5.75/8.0, 5.25/7.0, 3.75/6.0, or 3.0/4.0

A minimum of 55% aggregate

Master's degree in relevant discipline

Medical or Dental Degree

Master of Philosophy

Doctoral Degree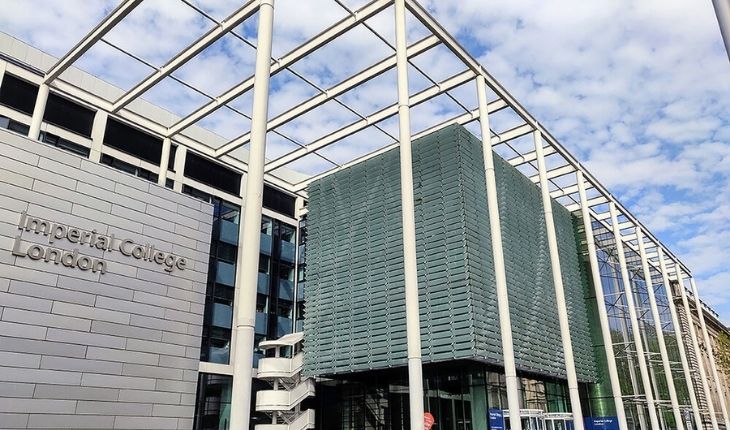 The 3rd on the list is Imperial College London which is one of the best and most prestigious universities in London, UK. This institution has been consistently rated in the top-five UK universities and in the top twenty worldwide. It has a reputation among researchers and employers providing the best degrees that are valued worldwide.  To get enrolment, the first and foremost thing to do is to consider the eligibility criteria for admission. 
Eligibility criteria for undergraduate programs 
Overall score of 5.75, with 6 in required relevant subjects.

Additional A levels or STEP papers may be required. 

Scores of 85%-90% overall across all grade 12 subjects, including 85%-90% in at least five grade 12 subjects including required subjects.
Eligibility criteria for post-graduate programs 
Applicants should hold a Bachelor's degree, to honors level, with a minimum of Lower Second Class Honours.

A minimum of an Upper Second Class honors is however normally required for most of the courses.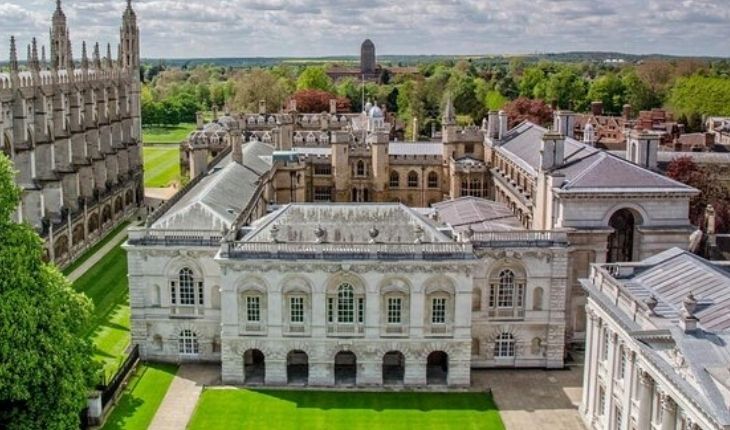 The 2nd among the top 5 is the University of Cambridge, which is a collegiate research university in Cambridge, United Kingdom. It is the second-oldest university in the English-speaking world and the world's third-oldest founded university. To match the eligibility criteria of this university, one should be looking into the undergraduate and graduate programs separately. 
Eligibility criteria for undergraduate programs
To join any undergraduate program at Cambridge, the typical qualifications and levels expected to be achieved for undergraduate programs will be in addition to a very high level of performance in Class XII. 
College Board Advanced Placement Tests – Applicable for all Cambridge courses. It may be made conditional on achieving grades of 5 in five or more AP Tests.

IIT-JEE (Advanced) –  Important for Chemical Engineering, Engineering, Natural Sciences (Physical) may be made conditional on a rank of <2000 in the IIT JEE (Advanced)

STEP – Offered for Mathematics will be conditional on achievement in the Sixth Term Examination Paper (STEP). STEP may also be required for offers for other subjects, such as Computer Science, Engineering, and Economics.
Eligibility criteria for post-graduate programs 
Postgraduate study at the University of Cambridge is intellectually demanding, considering the  University's high academic entry requirements. You are normally expected to hold or to have achieved by the start of your course:
A minimum of a good upper second class (good 2:1) honors degree from a UK university or an equivalent standard from an overseas university is required to meet the criteria; and

Completion of, or release from, any current training or education course is mandatory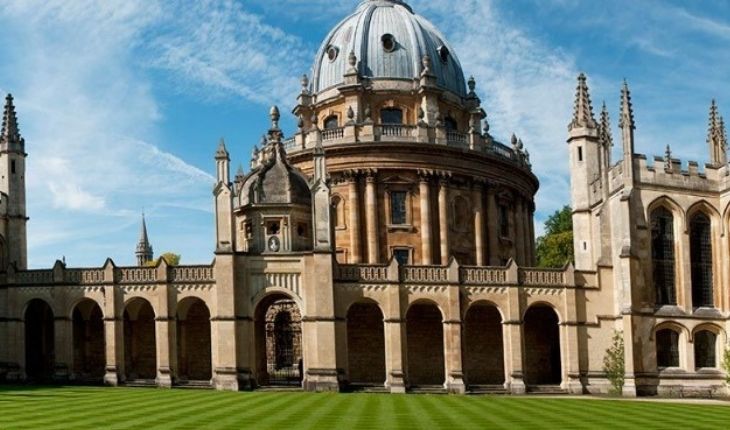 The 1st in the list and the topmost desirable university is the University of Oxford. Located around 60 miles northwest of London, around 45 percent of its student body is made up of graduate students. More than half of Oxford's graduate students conduct research as part of their studies.
Eligibility criteria for undergraduate programs 
The basic requirements for applying to an  undergraduate program at the University of Oxford are listed below:
Completed UCAS application before the deadline

Written work and test scores (for elective courses)

An interview (for shortlisted candidates)
Eligibility criteria for post-graduate programs 
Official transcripts of institutes last attended

An updated

CV

An interview (for shortlisted candidates)
So with these eligibility requirements coming in handy, students should also pay heed to the fact that meeting the University's or departments' minimum academic requirements does not guarantee entry; it is only one of the factors taken into account before offer letters are finally sent to the eligible candidates. Other factors that are also considered important are suitability for the course, proficiency in English, relevant experience, references, availability of a suitable supervisor, and the number of available places.
For more insights on universities and the eligibility criteria connect with fellow student members and group experts at  Uniliv Facebook community for International students.
Other Articles