London is one of the finest cities in the world. It is home to some of the top universities in the world, and a popular study destination for both domestic and international students.
London is a center of excellence for education due to its high quality of teaching and learning.
For an international student, the estimated cost of living is approximately GBP 1300–2000 monthly. But, this can vary depending upon your lifestyle, accommodation, and other expenses.
Budget-friendly or not?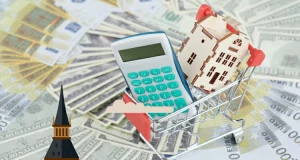 Being the finest and top-class city in the world, it is an expensive city. It lies in the 6th position as the most expensive country in the world.
Yet, you can still enjoy the thrilling experience of this country. When you have your cost of living covered, depending on the lifestyle you live, you can have a good experience in London.
When we speak of accommodation, London is expensive. Be mindful of the location and its accommodation prices. You can still get something within your budget too!
Travel costs a lot in London. But, a bus fare for only £1.75, and using an oyster card or contactless payment will cost you £5.25 for the whole day.
Other things like food, shopping, and social activities depend on your lifestyle again.
It's all in your hands to make the city expensive or affordable! We will hand out some handy tips at the end to help you live a budget life in London.
Before we list the details of the cost of living in London, let's give you a brief summary of its cost.
| | |
| --- | --- |
| Expense | Cost |
| Average Tuition Fees | £9,500 – 50,000 / Year |
| Accommodation | £1200 – 3500 / Month |
| Food | £100 – 400 / Month |
| Public transport | £150 – 250 / Month |
| Utility bills | £350 / Month |
| Internet and mobile phone | £50 / Month |
| Miscellaneous | £300-500 / Month |
Costs of Tuition Fees
The cost of tuition fees varies in different universities, but most universities are expensive in London.
| | |
| --- | --- |
| Undergraduate Tuition Fee | Post- Graduate Tuition Fee |
| £9250 – £38,000/annum | £12,000 – £50,000/annum |
 Student Accommodation Costs in London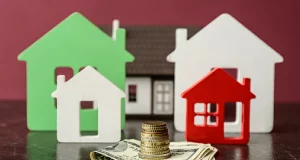 The cost of your accommodations will depend on where you stay. It depends on the accommodation type, provider, facilities, etc. Above all, it depends on location. The starting rate for a single room starts at £250 weekly, and prices are determined as per room requirements.
| | |
| --- | --- |
| Student Housing | Price |
| Ensuite | £300-£500/week |
| Studio | £250-£500/week |
| | |
| --- | --- |
| Apartment | Price |
| Private | £250-£1,500/week |
| | |
| --- | --- |
| University Hall | Price |
| Ensuite /Other | £200-£300/week |
Food
In any part of the UK, food is expensive, and eating out in London will cost a lot. The cost of fast food is £12-15 and a starter costs around £8-10.
Utility Bills
The cost of your utilities will depend upon the type of accommodation you stay. For instance, if you stay at the university, you will get a discounted rate. While the cost of a private place will be between £150 and £350.
Transportation

Transport in London is easy, affordable, and quick. The public transportation system offers cheap travel options for everyone. You can use the London buses and the London underground to get around the city. And, all at a discounted fare with an oyster or contactless payment card!
Entertainment
 London is a youthful city with limitless options for entertainment. There's food, drinks, vibrant culture, and social activities, and you will never run short of a fun life! On average, entertainment and fun activities cost £26 per person per day. If you love the nightlife, you will have to spend, on average, £76 per person per day. 
Miscellaneous
On average, it is estimated that a single person's estimated monthly costs are £1,204.8 without rent. The miscellaneous expenses can include your shopping, travel, toiletries, household items, etc.

Tips to live cheaply in London

Living in London comes with a price, but gives one an unforgettable experience. Why not take advantage of London life? It does not have to be expensive if you know a way to budget your expenses. Here are a few tips to help you budget your expenses and enjoy some of London's fun side.
Find affordable accommodation
If your university is not in the center of London, you can stay a few hours away from the center and get affordable student accommodation in London. This way, you save money and yet still get to enjoy London on the weekends.
Try to eat home meals
If you know how to cook, make meals at home. And if you do not know how to cook, start by making small meals.
Visit local markets
Shop weekly at your local markets for groceries. Prices will differ from those found in stores.
Use student discounts
Shop at places that offer discounts. To get discounts, you need to show your student ID card at the checkout counter.

Use public cards for transport
Choose public transportation and travel around using your Oyster Card. There are buses, trains, and tubes available. If you are traveling to a nearby location, try to walk or cycle to your destination

London is a city of dreams, and the cost of living is expensive. But with a well-paid part-time job and balanced budget, you can ease your financial burden. As we listed a few tips above, they can help in small ways to reduce your expenses. But if you follow them religiously, there's a lot you can save!
We hope this concise post on the cost of living in London has helped you better understand how to meet your expenses.