Sheffield is a small city in South Yorkshire, England. It is ranked as the best place to live in the world.
There are many students from 150 countries who come to Sheffield for higher studies. 
The University of Sheffield and Sheffield Hallam University are popular. 
The cost of living for one person is approximately £749.1 excluding rent and tuition fees.
As we mentioned in all our blogs, please keep in mind, costs can vary depending on your lifestyle, location, etc. 
Before we list the details of the cost of living in Sheffield, let's summarize its cost.
| | |
| --- | --- |
| Expenses | Cost (Average) |
| Average Tuition Fees | £9,250 to £11,000 / Year |
| Accommodation | £67-218 / Week |
| Local transport | £60-100 / Month |
Costs of Tuition Fees
If you choose a top university, the cost will vary from the others. It also depends on the type of program and university.
| | |
| --- | --- |
| Undergraduate Tuition Fee | Post-Graduate Tuition Fee |
| £9,000 to £20,000 / Year | £8,000 to £30,000 / Year |
Student Accommodation Costs
There are three types of places to stay in Sheffield. They are listed below, and their pricing varies depending on location and type.
1. Student Housing
It is a type of accommodation built for students only. If you choose student housing, you enjoy the benefits of a fully furnished house. And best of all, your utility bills are also included. It also comes with modern amenities.
Most of the accommodations are at a distance of 0.3 miles. While the ones outside of the city center are only 3.36 miles.
| | |
| --- | --- |
| Student Housing | Price |
| Ensuite/ Studio | £67 – £220 / Week |
2. Private Apartment
This is a residential type of accommodation where you can rent an apartment. You can either rent it on your own or share it with your friends. Enjoy your own privacy and space!
Most of the accommodations are at a distance of 0.3 miles. While the ones outside of the city center are only 3.36 miles.
| | |
| --- | --- |
| Apartment | Price |
| Monthly | Starts from £1500 onwards |
3. University Halls
In this type of accommodation, you get a private bedroom but a shared kitchen and bathroom. It is close to the university, but limited in availability and space.
| | |
| --- | --- |
| University Hall | Price |
| Weekly | Starts from £75 onwards |
[Also Read: Top 5 Most Popular Student Accommodations in Sheffield]
Food
Meals are expensive; for instance, an inexpensive meal at a restaurant will cost £10.50. While at Mc Donald's, the cost will be £6.50 and coffee £3.
Utility Bills
If you choose to stay off-campus, you will have no utility bills. In PBSA housing, all bills are inclusive of rent.
Transportation
You can use local transportation for traveling. A one-way ticket will cost £2.10, and a monthly pass will cost £69.46. While a taxi starts at £3.50 per km.
Entertainment
If you like movies, a single ticket will cost you £9, and a theatre ticket will cost you £25. A drink in a pub costs £8, while a coffee costs £3.
Things to do in Sheffield
There are many things to do and places to explore in Sheffield. As a student, you will get some free time on the weekend, so go and explore this incredible place. It is surrounded by nature—lakes, parks, etc. If you want to do some activities too, there are plenty!
Go and visit the famous Millennium Gallery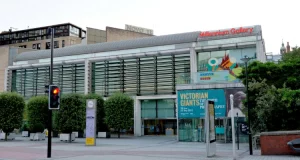 It's free and considered to be the best museum in the city.
Find some parks for picnics
You will find many parks in the city. Sheffield Botanical Gardens is a must-visit place.
Visit Graves Park Animal Farm
If you love animals, check out this farm and make furry friends.
Nightlife
Let off some steam with your friends by dancing away at some nightclubs and pubs.
Sheffield is an affordable city to study and live in. Try to find student accommodation in Sheffield that's affordable. There are very cheap student accommodations in Sheffield. It's a vibrant city, offering fun and opportunities too.