Sheffield is a city located in the northern part of England, in Yorkshire County.  Sheffield is an amazing place for students to study and has two universities namely, the University of Sheffield and Sheffield Hallam University. Both universities are known for their top-quality courses and excellence in education that provide career-oriented professional programs. 
The city has several tourist attractions like the Millennium Gallery, Kelham Island Museum, Peak District National Park, Botanical Gardens, Peak District National Park, Stanage Edge, Peveril Castle, and Winter Garden. This city has a well-connected transport system. There are plenty of beautiful green spaces and lively venues for students' recreation. 
If you are lucky enough to get through any of the universities of Sheffield then the next step would be to hunt for a suitable place to live. Apart from the on-campus living options, there are plenty of off-campus student accommodations in Sheffield ranging from private studios to shared apartments. Let's take a look at the five most popular student accommodations in Sheffield.
iQ Steel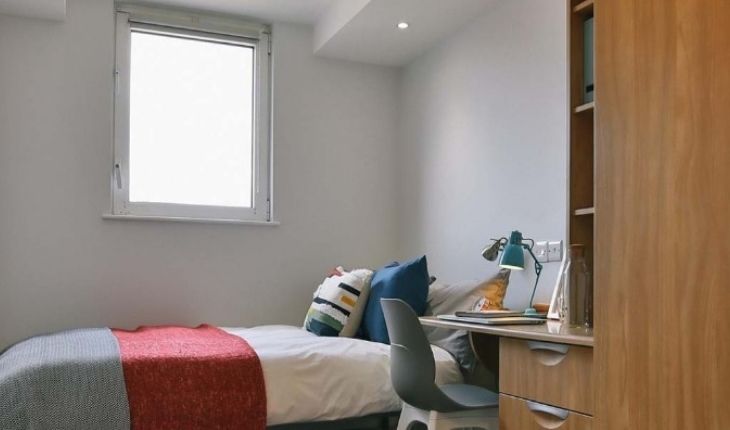 The stylish, modern student accommodation at iQ Steel consists of en-suite apartments and studios with fully-equipped kitchens. It is only a 9-minutes walk away from both the universities. You will discover the top-rated restaurants and cafés near iQ Steel. It is designed considering the requirements of students in mind with amenities including fully-furnished rooms, storage space, mailboxes, an outdoor courtyard, laundry room, and a common lounge area. You can get all these benefits at a weekly rental amount starting from £122. Be a part of several social events organized here throughout the year. 
Leadmill Point

If you are looking for comfort and a convenient location then Leadmill Point is the best option. It is located on Leadmill Road which is very near to campus as you can reach Sheffield Hallam University in 2 minutes and the University of Sheffield is 16 minutes away from here. Situated near bus stops and tram stations, you will not have any commuting issues. There is a range of ensuites, and non-ensuite rooms here, available at a very reasonable weekly rental amount from £77 onwards. Apart from fully-furnished individual bedrooms, there is a communal fully-functional kitchen, coin-operated laundry system, vending machine, bike storage, printing machine, onsite maintenance, common areas, CCTV, contents insurance, and recycling facilities.
Hillside House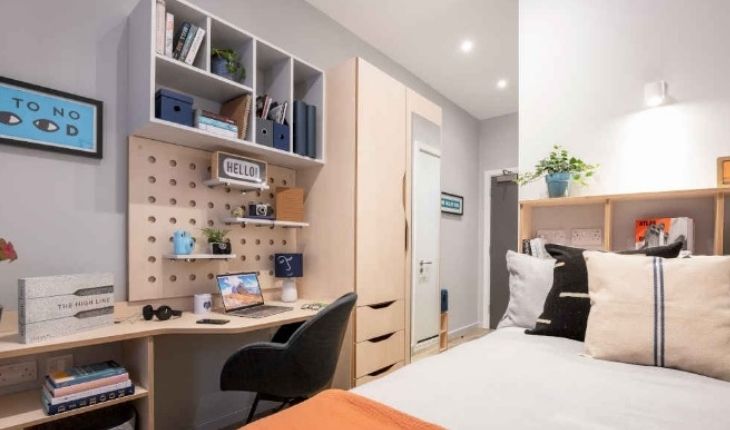 Luxury meets modern interiors at Hillside House that is created to match student lifestyles. It is located near both the universities of Sheffield and is well connected with the public transport links including bus stops as well as Sheffield train station. This fully furnished property features private studios with kitchenettes and shared apartments having individual bedrooms along with communal kitchens. There are several common areas such as a games room, karaoke room, pool table, cinema, rooftop terrace with BBQ, gym, and an outdoor area where you can socialize with roommates.  Not to worry about car parking, security, and cleaning of communal areas as these are all included here. The best deals start from £191 and you can select a suitable room of your choice at this 15-floors property.
Bramall Court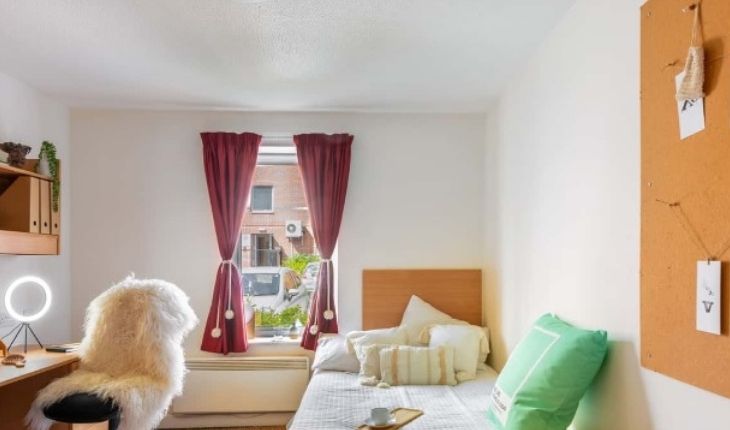 Located near the universities of Sheffield and the City Centre, Bramall Court student housing is easily accessible with the local transport links The apartment has a variety of en-suite rooms, a communal self-contained kitchen, and a dining area with a TV. Apart from the fully furnished individual bedrooms with a study area, there is a games room and laundry room. Parking your vehicles will not be a pain, as bike storage and car parking are available. Besides, there is CCTV, and an onsite maintenance team available for any concerns. Great deals begin at budget-friendly rentals from £88 weekly.
The Moor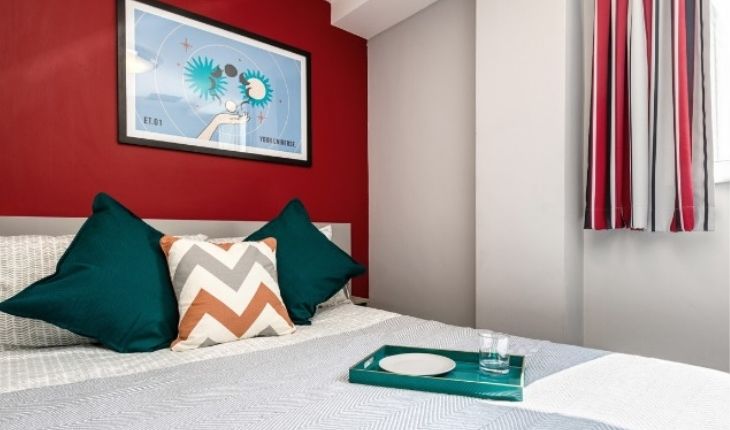 The Moor is purpose-built student accommodation with luxury living at reasonable rates in Sheffield's vibrant Holy Green area. These are fully furnished studios with the lowest rent amount being £119 per week. Designed to provide a fantastic living environment, it is located near two universities and Moor Shopping Centre. There are around 126 fully furnished rooms having private bathrooms and a kitchen along with a bed, study area, and storage space. Additional facilities include a gym, common area, games room, pool table, lounge area, table tennis, bike storage, on-site maintenance, laundry rooms, conference room, and social events.
The rental amount at these student accommodations in Sheffield covers utilities, Wi-Fi, heating, and in some cases content insurance as well. These properties are secure and have CCTV for the enhanced security of the students. The best part about these properties is that they are located near universities, transport links, restaurants, bars, parks, community centres, and social venues for convenient and vibrant student life.
Other Articles