Birmingham is a city located in the West Midlands region of England. It is the second-largest city in the United Kingdom. Birmingham is a major economic and cultural hub with several prestigious higher-education institutions. Some of the most popular higher-education institutions include the University of Birmingham, Aston University, Birmingham City University, Newman University, and Royal Agricultural University.
Many foreign students choose Birmingham as a study destination since it offers outstanding educational institutions, diverse student communities, and vibrant city life. This has paved the way for a large number of student accommodations in Birmingham to meet the housing needs of students.  There are many different types of student accommodation in Birmingham, ranging from university-managed halls of residence to privately-owned purpose-built student blocks.
If you are struggling to find the best off-campus student housing in Birmingham, then here is the list of the top. Here is a list of the top 5 hand-picked properties in Birmingham that comes with hoards of amenities for the comforts of the students living.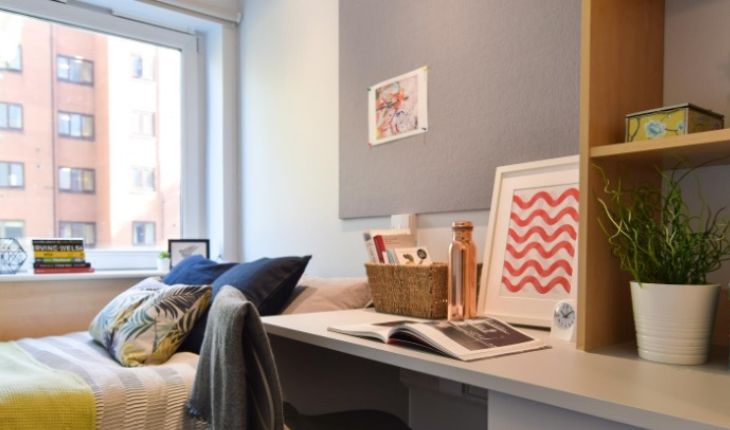 This modern property is located along the canal-side city centre offering picturesque views and is well-connected to several transport links. It is about 20-minutes away from Aston University and the University of Birmingham. iQ Broderick House has a range of fully-furnished studios, ensuite, and private apartments featuring luxurious bedrooms, common areas, a cinema room, mailboxes, Wi-Fi, TV, laundry room, sofa, study room, Wi-Fi, bicycle storage, furniture, fully-fitted kitchens, and similar other amenities. You can get the best deals starting from £144/week.  When it comes to security, you can expect CCTV surveillance and secure door entry here.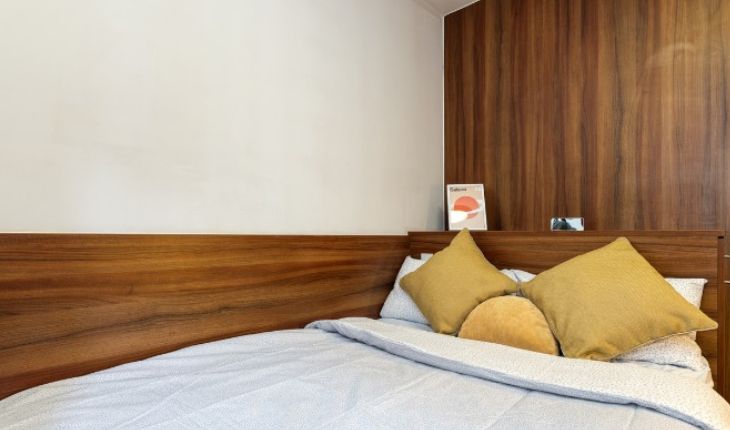 Located just 10 minutes away from the City Centre and 5 minutes away from Aston University, this is a perfect fit for students who wish to enjoy city life and its proximity to campus. You can find ensuite apartments and studios beginning from £147 per week. This fully-furnished property comes with private bedrooms, Wifi, and several common spaces such as a games room, cinema, and living area giving ample opportunities to socialize with other students. Besides, in Bagot Street there is a gym where you can burn your calories or enjoy viewing TV to unwind in the common area. With heightened security, CCTV, and loads of amenities, you can find all the necessary furniture and furnishings in this apartment.  
[Read Also: Cost of Living in Birmingham for Students]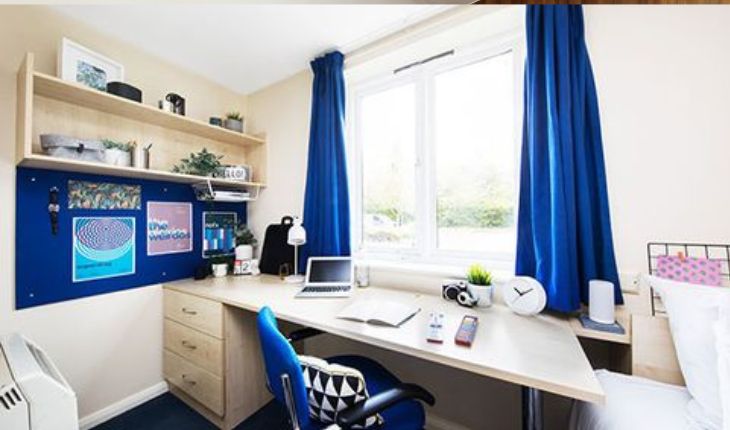 With the weekly rental being as low as £119/week, this student accommodation is one of the most budget-friendly options. The best part about this property is that the students need not worry about commuting to and from the university as there is a free shuttle available to the University of Birmingham. From on-site laundry facilities to vending machines, Calthorpe Court has several shared apartments of varying sizes. There are fully furnished individual bedrooms, a common kitchen, and a shared lounge with all the furniture, CCTV security, electronics, and appliances. Besides, bicycle storage and car parking ensure that students' vehicles remain safe. Facing any maintenance issues, the on-site maintenance team is just a call away.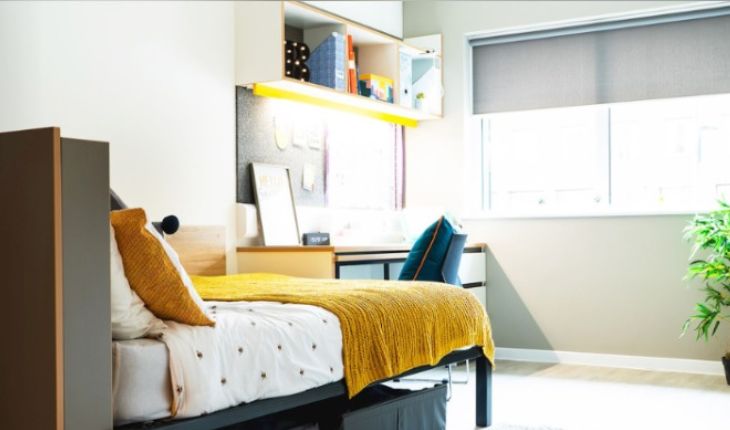 Altura is situated near one of the most happening areas, that is, Bristol Street. The University of Birmingham and the Birmingham City University are close by making it convenient for students to commute. The fully furnished property is a blend of private studios and shared apartments starting with a weekly rent of £156. You will never regret your decision if you go with this 24/7 secured accommodation that has private bedrooms along with shared areas comprising a study room, lounge, gym, cinema room, Wifi, pool table, games room, TV, cleaning facilities, laundry, and several social events to socialize. 
Onyx is a luxurious student accommodation that comprises studios and shared apartments with rentals starting from £156 per week. Proximity to public transport links, restaurants, bars, and Birmingham City University as well as Aston University are the major advantages that students can reap. For a comfortable living experience, students can find a host of amenities including fully-furnished apartments, studios, a cinema room, Wi-Fi, a study room, a games room, an outdoor courtyard, a gym, laundry, a rooftop terrace, and bike storage. You will have plenty of events to socialize in the common spaces. 
These are the best five student accommodations near Birmingham city centre. You can choose any of these accommodations depending on your budget and preferences. All of these accommodations offer a comfortable living experience with all the necessary amenities and facilities. So, go ahead and take your pick!
Other Articles