Hey congratulations as you are heading to London for your studies! But, the big task in hand, finding an accommodation that provides you onsite amenities and the benefit of staying close to universities. Am I right? So, If you're a student moving to the city this September, check into one of the best student accommodations in the Central or the Eastern side of London Zone 1.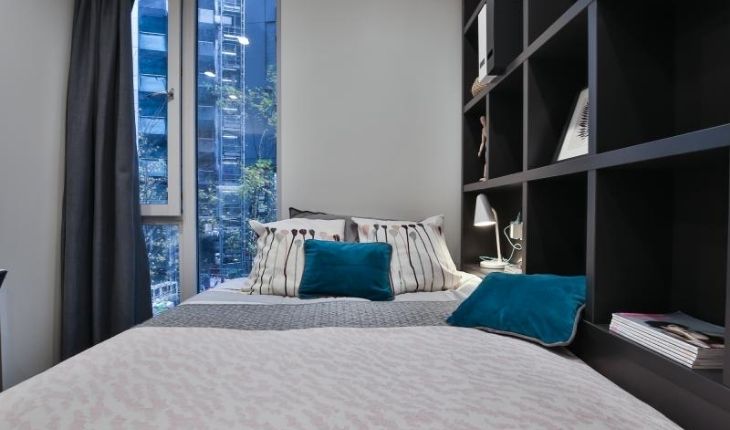 iQ Shoreditch student accommodation is carefully placed for both its quiet-in-budget rent, and convenience.
Within walking distance of Universities such as UCL, Queen Mary, and City University London, the property helps students save on their commuting expenses.
Being in zone 1, IQ Shoreditch, is a great choice for any student seeking a cozy living space in central London.
Facilities provided by the accommodation are particularly impressive with rent starting from somewhere around £370 per week. All this for onsite amenities including an on-site gym, laundry facilities, and communal rooms to wind-down after a hectic day at the university.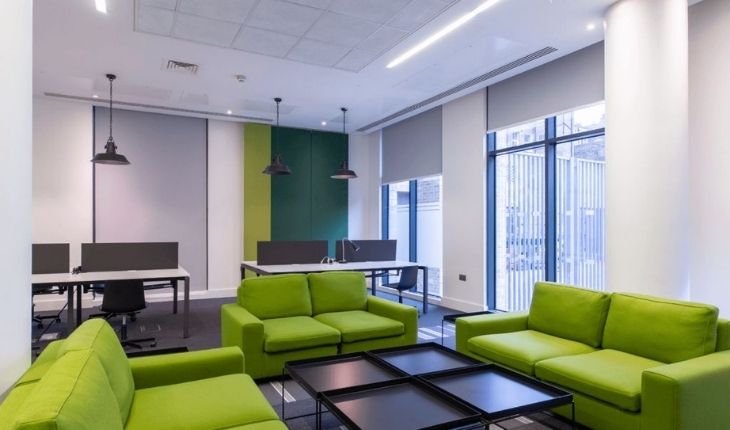 Spring Mews is a centrally located student accommodation in London. In Spite of being in London's zone 1 which is regarded as an expensive inner circle, staying here is quite economical and the rent starts from £315 per week onwards.
Every room here is fully-furnished to the highest of standards to offer maximum comfort to the students.
Students can make use of the study rooms equipped with a projector and screen or head to the social spaces when you need a break and indulge in a friendly game of pool.
They can even work out in the onsite gym when they need to de-stress.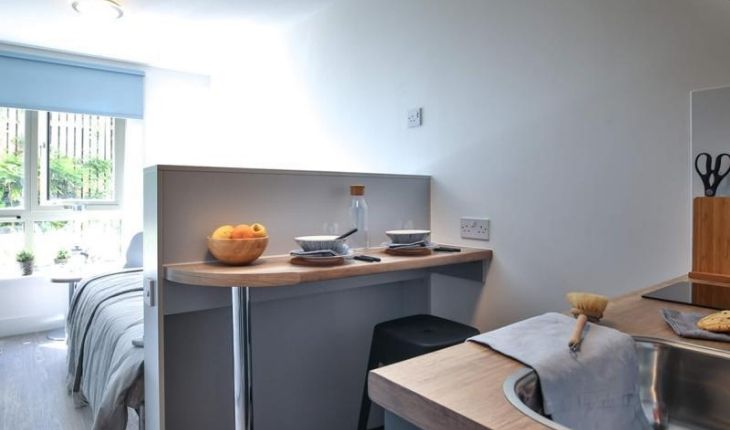 Located in Zone 1 with rent that starts from £360 per week , this student accommodation is placed next to some of the popular London University Campuses like Queen Mary University London.
Whether in a 6-person flat, or a studio room, living at iQ Magenta House is relaxing and secure.
The social events organized by the accommodation keep the student energy occupied.
The perks of staying here are its good amenities like free gym, bike storage, free Wi-Fi and social spaces.
It gives students the option to choose between self-contained studios and en-suite rooms shared by 4-6 people in a flat.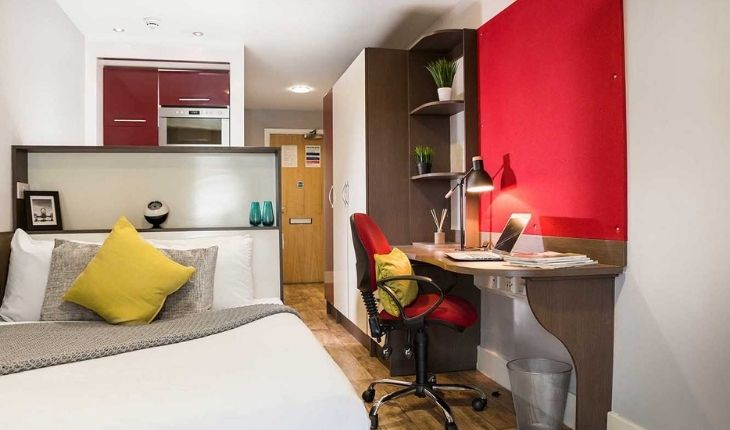 Located on Walworth Road in Zone 1, Dashwood Studios boasts modern interiors that have been designed perfectly for students to move-in.
The studios available are fully-furnished and include double beds with Wi-Fi connectivity. The social events organized by the accommodation provide opportunities to connect with fellow residents.
With rent going roughly between £370 to £380 on a weekly basis, it takes less than 30-minutes by train to reach University College London and the University of London.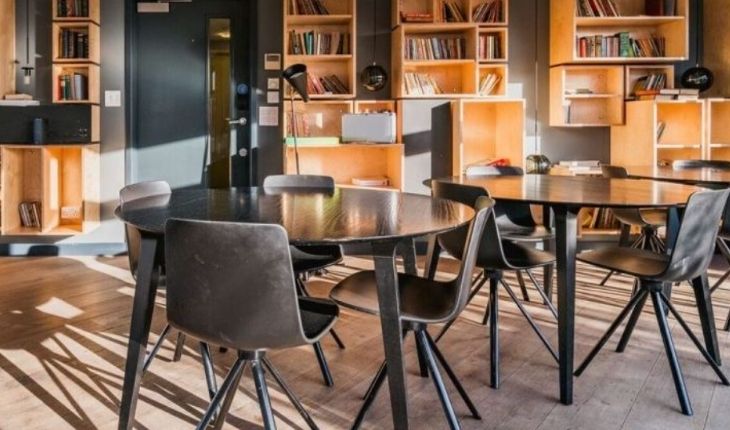 Not very far from the city centre of London is central London's hippest area known as Urbanest Hoxton. This student accommodation is less than 20-minutes on foot from the city campus of the University of London and just 10-minutes drive away to reach Northumbria University.
Staying at Urbanest Hoxton is also quite affordable with a rent that starts from £280 to £330 per week. The accommodation comes with several onsite amenities like high-speed Wi-Fi, laundry, study room, games room, cafe, and much more.
The accommodation offers students the choice of both studio and en-suite rooms with a well -equipped private or shared kitchens. There is plenty of storage space in all the rooms.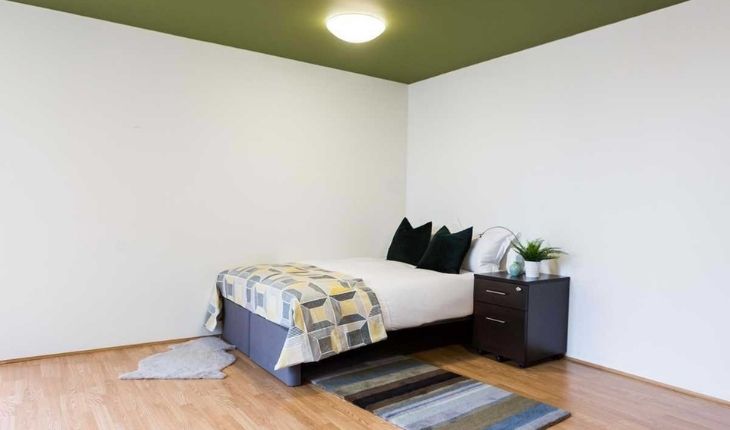 Located in the heart of edgy East London, Chapter Spitalfields offers modern student living in the heart of London. Situated near universities like Coventry University London, Newcastle University London, and GCU London, this student accommodation is in Zone 1.
With weekly rent ranging from £440 to £480, the rooms at Chapter Spitalfields are well lit, airy and spacious.
The property offers a range of room types to choose from that will cater to every need be it booking an ensuite room or a studio. In short, residents are truly spoiled for choice!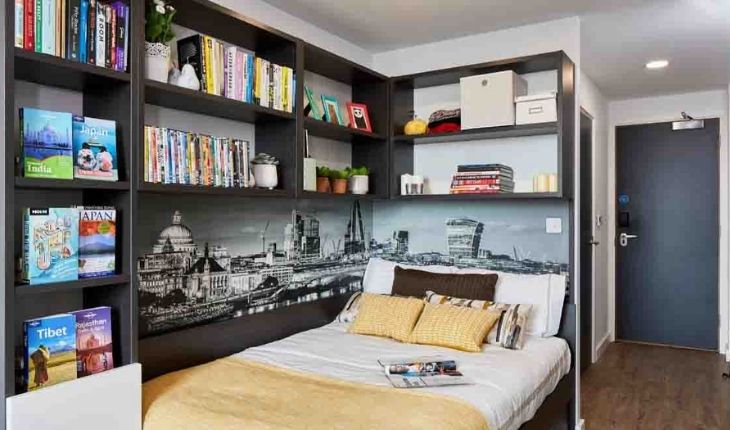 Located at the centre of Nine Elms – central London's newest and most exciting riverside quarter on the south bank, Urbanest Vauxhall offers stylish and slightly more luxurious accommodations with loads of amenities on offer.
Quite in budget with rent starting from £439, Urbanest Vauxhall is known for its close proximity to the University of London and the King's College London.
The accommodation is split between a range of modern, high-specification studio apartments and en-suite or private rooms that offer a sociable yet secure student life.
There is underfloor heating which is controlled by an individual thermostat, and a friendly team is present onsite 24 hours a day, to answer all your questions.
I hope this helps with your accommodation hunt and if you need any help with booking any of these properties or simply have a question about student accommodations in London, simply visit.
Other Articles