Coventry is home to one of the best universities in the UK i.e. Coventry University.
Coventry is an affordable city to live and study in. Your expenses as a student would come to an average of £650 per month. Now, this should be enough to cover your living expenses—rent, food, or even transportation fees. Please keep in mind, costs can vary depending on your lifestyle, location, etc.
For more personalized information, use our cost of living calculator to estimate your desired area's average cost of living.
Did you know finding accommodation is not a problem in Coventry? There are so many options that you can choose to suit your budget. Some of the best places to live in Coventry are Earlsdon, City Centre, Broad Lane, etc.
According to QS, Best Student Cities Index Ranking Indicators 2023, Coventry is the Top 5 student city in England for affordability.
Before we list the details of the cost of living in Coventry, let's summarize its cost.
| | |
| --- | --- |
| Expenses | Cost (Average) |
| Average Tuition Fees | £10,000 – £20,000 / Year |
| Accommodation | £330 – £824 / Month |
| Transportation | £73 / Month |
Costs of Tuition Fees
The cost of tuition fees varies in different universities, it depends upon the course that you opt for! But on average they start at a low cost.
| | |
| --- | --- |
| Undergraduate Tuition Fee | Post-Graduate Tuition Fee |
| £10,000 – £17,000 / Year | £12,000 – £20,000 / Year |
Student Accommodation Costs in Coventry

The cost of student accommodation in Coventry will depend on where you stay.
It depends on the location, accommodation type, provider, facilities, etc.
The starting rate for a single room is £80, and prices are determined as per room requirements.
1. Student Housing

It is a type of accommodation that houses international students. Many tend to choose this as an alternative to on-campus accommodation. Why? because, of its affordable price and its close proximity to the university.
Most of the accommodations are at a distance of under 3 miles. While the ones outside of the city center are upto 20 miles.
| | |
| --- | --- |
| Student Housing | Price |
| Ensuite/ Studio | £330 – £344 / Month |
2. Private Apartment

It is a type of accommodation where students rent a flat. You can rent it alone or share it with a group of friends. It comes with a private kitchen and shared common space.
| | |
| --- | --- |
| Apartment | Price |
| Private | £604 – £824 / Month |
3. University Halls

In this type of accommodation, you get a private bedroom but a shared kitchen and bathroom. It is close to the university, but limited in availability and space.
| | |
| --- | --- |
| University Hall | Price |
| Ensuite/ Studio | £400 – £800 / Month |
Food
The monthly cost of food is around £120 per month. In any part of the UK, food is expensive, and eating out in Coventry is no less. The cost of fast food is £9, dinner cost £40, and coffee start at £2- £4.
[Read Also: Top 5 Student Accommodations in Coventry]
Utility Bills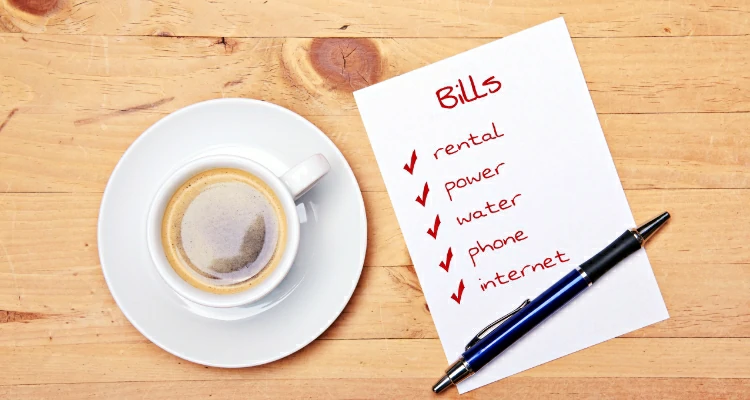 The cost of your utilities will depend upon the type of accommodation you stay. For instance, if you choose to stay in a PBSA, the rent will be inclusive of all your utility bills (electricity, wi-fi, heating, gas, cooling, water, internet, garbage, etc).
Transportation
Coventry offers the public some transportation, such as buses and rails, to get around town. It is convenient to get around as there are many bus routes. On average, a bus ticket costs £2.30, while a monthly ticket costs £50. Renting a car will cost you a lot, depending on your travels.
Entertainment
The city offers many entertainment and leisure activities for students. It could be tourist attractions, movies, pubs, sports events, etc. They will all be included in your cost of living. If you want to enjoy and socialize, try to set aside some money for your leisure.
How can you cut down on the cost of living?
Coventry is affordable, but the way of life can be expensive. You need to find ways to learn and save money. If you spend money wisely, you will have a surplus to enjoy life in Coventry. We can hand out some tips on how to budget your expenses as a student:
Live on a budget
Start by planning your finances and spending. It is a good start to saving money. Set a healthy budget and follow it all through the month. When you start to live on a budget, you will have money to spend on yourself.
Use public transport or walk
The best way to get around the city is to travel smartly. If you are staying at the university, it will only be within walking distance. But if you stay far from the university, you can use buses, tubes, trains, and trams. You can also cycle and save money. Or you can walk and go green!
Learn to cook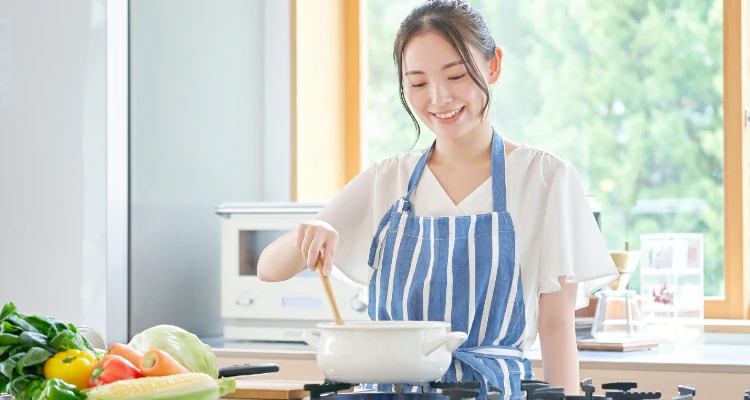 Preparing meals at home is healthy, saves money, and lets you eat tasty food. It's understandable that, during your busy schedule, you spent money on takeout. But if you can, try to learn how to cook, even if it's something simple. It will save you a lot of money. Outside food is very expensive.
Coventry is affordable if you live on a budget. The cost of living might vary depending on your lifestyle. If you can find student accommodation close to the university. You should consider this an important factor in your budget as it saves on travel costs. A minimal lifestyle will allow you to live a good-quality life! We hope the tips will guide you and help you learn how to live an enjoyable life in Coventry.
The information provided above is derived from various sources. The price can vary and change depending on your lifestyle and location.
Ready to start your student life in London? Have you looked for accommodation yet? Find your perfect student accommodation London today. Don't Miss Out, Book Now!
Other Articles