The UK has not witnessed a "student housing crisis" since the 1970s. It was the time when students had to sleep in cars and halls or drop out. According to predictions, the situation seems to worsen in the coming year.
A recent study by the National Union of Students in Scotland says students are struggling to get housing.
Experts say that there is a growing need for housing for students. In desperation, students are taking what's handed out to them. They are couch surfing with friends, staying with family far away, etc.
It all started with the planning regulations. This has made it challenging for owners. As per the laws, they are required to apply for an HMO licence before onboarding anyone into their property.
Another cause is the strong competition for homes, which pushed prices up. There's been an increase of 10%, and in some towns, it even soared up to 20%. The NUS estimates that students are struggling. It seems one-third of their accommodation costs more than their maintenance loan.
Since the year 2022, students have raised a complaint against it, causing:
Unaffordable accommodation costs
Students from many countries are facing higher costs of accommodation in the UK. It is expensive, and the rent available is between 850 and 1400 pounds. There is no short-term accommodation. They are forced to sign contracts or lose the accommodations. Students have to make a hasty decision if they need accommodations.
The UK has met its target but a short supply of accommodation
It has some of the best universities in the world. Students keep flocking to this country to try and get the best education. According to sources, the UK hit its target of 600,000 international students. Unfortunately, they are short on accommodations and lack a supply of accommodations.
Demand for housing leads to a rise in prices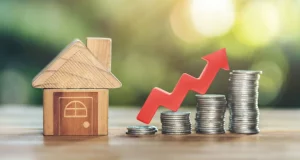 Looking for a house in the UK is like hunting for a job. It has become a matter of chance. There are about 200–300 applicants daily, and the landlord holds the ball. It's hard enough not to get accommodation, but the landlord's decisions make it worse. They make the final decision on who they want to rent out. Applicants can choose within half an hour of the house opening, so the one with money gets the house.
What are the universities doing about it?
The universities are being urged to play their part in this matter. They are requested to collect and provide information on their student's accommodations.
For instance, take the example of Nottingham. The local authority is going to work in collaboration with the town's university.
One of the UK's university spokespeople mentions that "this year, universities worked closely with students and the housing sector to ensure students find appropriate accommodation." He also added that they were aware of the problems, which made them look for early solutions.
The need of the hour right now is for the UK to work on housing regulations. Universities should invest more in housing properties and support students. The housing market will fluctuate, and as students, you need to plan. Be prepared with your budget so that you will not face any hardships or struggles while you are away from home.
List of Cities in the UK for Students:
London | Sheffield | Coventry | Manchester | Edinburgh | Birmingham | Leicester | Nottingham | Liverpool | Exeter | Glasgow | Leeds | Cardiff | Aberdeen | Newcastle | Oxford | Reading | York | Bristol | Cambridge
Other Articles