Australia is home to six of the world's 100 universities and has more than 40 universities.
Brisbane, the capital city of Queensland, is one of the cheapest major cities to live in the country.
It is the 25th best student city to live in the world. Every year, the city welcomes a lot of international students who seek to study and work here.
Brisbane is an affordable city for students to live and study. On average, the cost of living in Brisbane for a single person is A$1,800 to A$3,500 per month, excluding tuition fees. This is an estimated cost, and prices will vary depending on your needs and requirements.
For more personalized information, use our cost of living calculator to estimate your desired area's average cost of living.
Before we list the details of the cost of living in Brisbane, this table will give a brief overview:
| | |
| --- | --- |
| Expenses | Cost (Average) |
| Average Tuition Fees | A$30,000 – A$40,000 / Year |
| Accommodation | A$850 – A$2,550 / Month |
| Local transport | A$250 / Month |
Costs of Tuition Fees
The cost of tuition for studying in Brisbane will vary. It will depend on your university, course, and degree.
| | |
| --- | --- |
| Undergraduate Tuition Fee | Post-Graduate Tuition Fee |
| A$30,000 – A$35,000 / Year | A$35,000 – A$40,000 / Year |
Student Accommodation Costs
There are three types of places to stay in Brisbane. They are listed below, and their pricing varies depending on location and type.
1. Student Housing
It is a type of accommodation built for students only. If you choose student housing, you enjoy the benefits of a fully furnished house. And best of all, your utility bills are also included. It also comes with modern amenities.
Most of the accommodations are at a distance of under 3 miles. While the ones outside of the city center are upto 20 miles.
The cost of your accommodation will vary and depend upon your location, type of housing, and facilities.
| | |
| --- | --- |
| Student Housing | Price |
| Ensuite/Studio | A$850 – A$1,350 / Month |
2. Private Apartment
It is run and owned by a private company. This type of accommodation provides better and more modern facilities to students. They are located near the centre and provide easy access to transportation.
| | |
| --- | --- |
| Apartment | Price |
| Private | A$2,100 – A$2,550 / Month |
3. University Hall
It is a type of accommodation where students live together on a university campus. It has a shared kitchen, common room, bedroom, etc. It is located within the university.
| | |
| --- | --- |
| University Hall | Price |
| Room | A$500 – A$1,200 / Month |
Food
If you eat outside, it will cost a lot. An average meal will cost A$20, and in places outside the city center, a meal will cost A$10–12 in one day.
Utility Bills
The cost of PBSA housing is inclusive of all utility bills. If you choose this type of accommodation, you can save a lot of money on your cost of living.
Transportation
Brisbane is linked through trams, buses, and trains in the city. If you get a card, it will cost you A$20 to A$40 per week and be available at 7-Elevens and most train stations. If you want to travel far distances, there are can service too!
Entertainment
Brisbane has several options for entertainment on a budget. A movie ticket will cost around A$18 on average. And a night out would cost around A$55. The Brisbane Student Club organizes many events now and then.
Tips on how to save money living in Brisbane
Brisbane is an attractive destination for students. It is because of its affordability and its hospitality. Apart from providing quality education, the quality of life and sustainable living are big here.
Brisbane is an average place, and there are many ways that you can save money. If you want to save money while living in this place, here are a few tips you can follow that will help you in the long run:
Discounts
Student discounts are big in Brisbane; whether it's buses, trains, or flights, make use of them! You can also get discounts in shops and outlets.
Find cheap accommodation
Brisbane has many affordable accommodations in the city. University halls can be quite difficult to get and it comes at a fixed price. But, you can find budget friend student accommodation in Brisbane.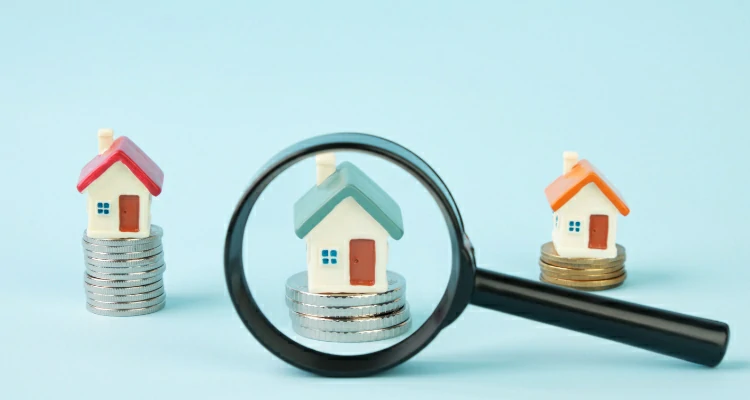 Meal
Meals are expensive outside at restaurants, cafes, etc. But you can save half your money if you cook and eat meals at home.
Transportation
For close distance, walk or cycle. Otherwise, get monthly bus passes with student discounts and avail of the facilities.

We hope you enjoyed reading and found it helpful to understand the cost of living in Brisbane.
List of Cities in Australia for Students:
Melbourne | Brisbane | Sydney | Adelaide | Perth | Darwin | Canberra | Gold Coast | Cairns | Bunbury | Lismore
Other Articles